HOW TO HELP YOUR PETS RECOVER FROM THE DEATH OF THEIR FURRY FRIEND
By BJ Burman
The question is not, "Can they reason?" nor, "Can they talk?" but rather, "Can they suffer?"
(Jeremy Bentham)
If you think humans are the only ones that can feel the loss of a loved one, then you're mistaken. But I suspect any cat-lover knows that pets grieve just as humans grieve.
It is sad that many humans think they are the only ones that are qualified to feel sad, happy or grieve when the loss a loved one.
If your pet can feel happy when there is the cause to, then why do you think it can't feel sad and grieve when there is cause to?
The good news is, this view is changing. Of course, animal-lovers have always known that animals DO feel and DO grieve, and have just been waiting for the 'professionals' to catch up with this fact. In 1996, the ASPCA conducted the Companion Animal Mourning Project, a study to find out whether pets show signs of grief. The results are very interesting:
46% of pets ate less after the death of a companion.

70% vocalized a lot more or a lot less than normal.

Over 50% became more affectionate and 'clingy' with their people.

65% showed four or more behavior changes after the death of a fellow pet.
People often argue that pets (animals) don't 'feel' the way we humans do because they don't have the capacity for thought and emotion that we humans do.
However, anthropologist Dr Barbara King says that 'grief is linked not to some feat of thinking but instead to feeling'. In other words, that 'grief is a symptom of the real evolutionary benefit at work: LOVE. Kind cites behaviourist Marc Bekoff (author of Animals Matter), saying that animals experience love as well as grief; that animal grief results from 'lost love', just like it does for human grief.
My neutered male cat literally brought a kitten home in his mouth one day and henceforth became his 'daddy'. When Pumby (the daddy) died, Poquey (his baby) went into mourning for a year! Howling, looking for him everywhere. They DO grieve! (Andrea)
A couple of years ago, my father in law had to go into hospital for 3 weeks. His Siamese cat stopped eating and became very sick, even with the appetite stimulants he still wouldn't eat and the vet said he was letting his body shut down. When my father in law came home it was too late. Simon had died of a broken heart. (John)
Fact is this – as the above true stories testify, when one of your pet dies the other may start behaving in ways such as:
eating less

loss of interest in things that it used to feel interest in

staying aloof from you and others

not sleeping where it used to sleep

staying silent most of the time, or perhaps being much more vocal than usual

over-preening and cleaning

wandering from place to place as if looking for something
All these are signs that your pet is silently grieving the loss of the other pet. If the pet isn't really sure whether the other one died or not, it could be hoping that the other pet will return.
What should you do when this happens?
As with humans, time tends to ease the grief, at least a little. Time, they say, heals all wounds – in humans and even in pets.
Some pets heal within a few weeks, while some last for many weeks and even months before they overcome the loss of their fellow pals.
To help the process, here are some things you can do:
Give your cat extra love and attention

Talk (yes, in English) to your cat about how you are feeling and let them know that you understand how they are feeling (they will pick up on the comforting 'energy' of your words)

Perhaps provide extra stimulus, like a new toy, or take your cat for a walk (if you have one of those cats that likes going for walks) to keep their mind stimulated and off the subject of their grief, but don't overdo it—you will exhaust yourself and your cat! It's okay to spend time grieving, just try to strike a balance.
Signs to watch out for
However, in some cases, your cat may need extra help or medical intervention:
If your cat stops eating for two days or more, try experimenting with different 'treat' food, or perhaps warm the food a little to increase the smell, which may entice your cat to eat. If not, however, seek your vet's advice.

If your cat is preening excessively, or not drinking enough water, she may start losing her fur. Again, talk to your vet about this.

Finally, if you are just concerned generally about your cat's mood—lethargy or depression—definitely seek your vet's advice. There are treatments to help cats out of a dangerous depression.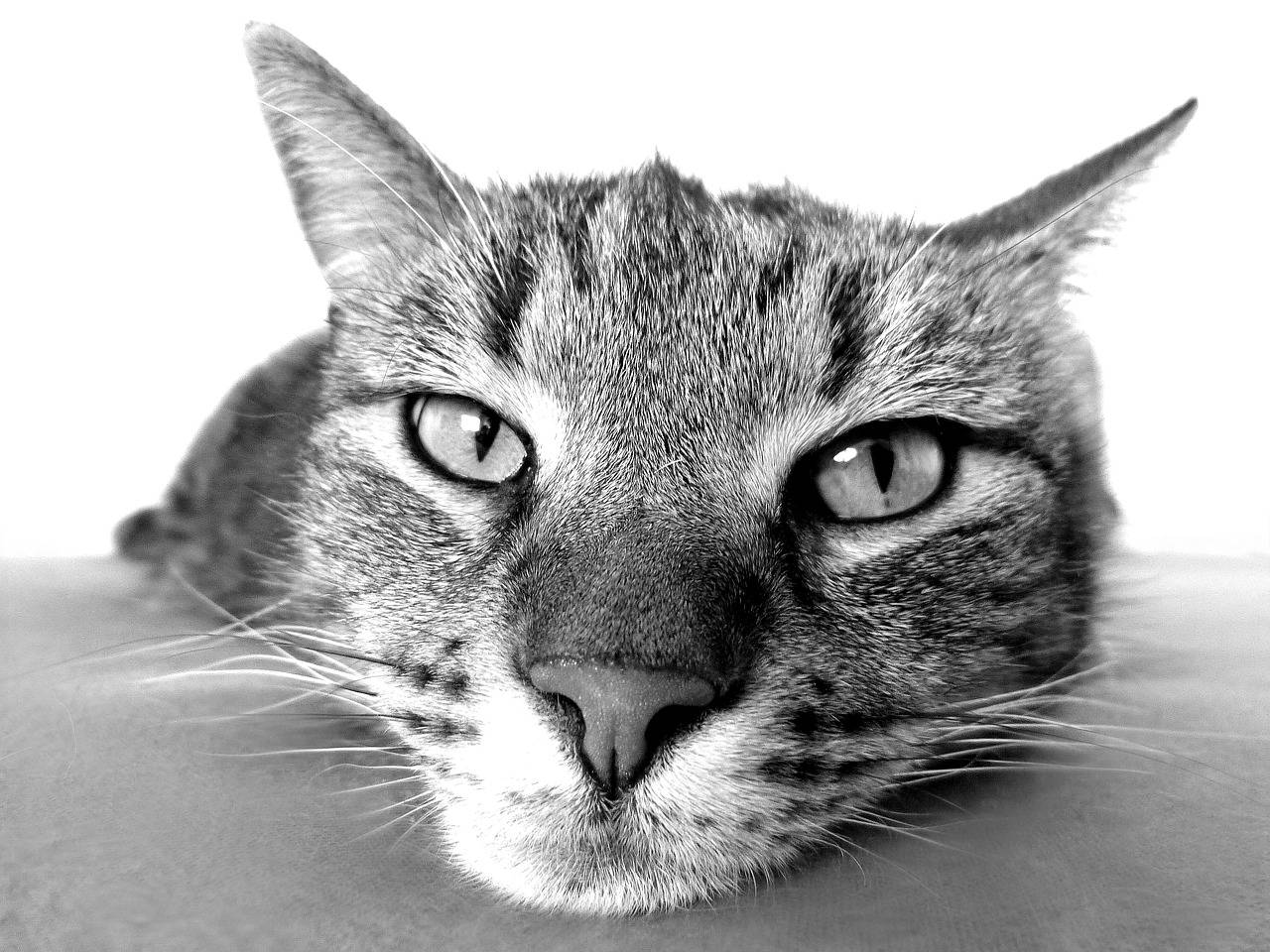 There is one question that I haven't addressed, and that is 'Should I get another cat?', and that, dear Reader, is the subject of my next article, so keep an eye out for it!
In the meantime, I do recommend Animals Matter by Marc Bekoff (available here http://amzn.to/16leXDU) and Barbara King's How Animals Grieve (available here http://amzn.to/1LKQfxz).
Plus, I do invite you to email me at bj@petsrememberedforever.com if you would like to be kept informed of when my book How To Help Them Heal: Everything You Need To Know To Help Your Pet Grieve And Heal After Pet Loss will be available. (By the way, I love hearing from fellow furbaby-lovers so please do get in touch.)
BJ xx
P.S.: Don't forget to sign up to the Katzenworld Newsletter by clicking here.
Advertisements
Visit our Shop for top-quality cat toys and cat lover products!
We regularly write about all things relating to cats on our Blog Katzenworld!
My partner and I are owned by five cheeky cats that get up to all kinds of mischief that of course, you'll also be able to find out more about on our Blog
If you are interested in joining us by becoming a regular contributor/guest author do drop us a message @ info@katzenworld.co.uk .