Hi everyone,
Our friends over at Kool Kitty Toys are running a pawesome CAPTION THIS CONTEST!!! 🙂
To enter just leave a comment on this post and I will forward all our captions to them.
Winning Caption will get:
* 2 Kool Kitty Toys Stylus Pens
* 1 Kool Kitty Toys Magnet
* 1 Framed Autographed Copy of the Winning Caption
* 1 Kool Kitty Toys Shirt with Winning Caption Image / Picture
(All items will be shipped within 2 weeks after the end of the contest. Contest end date is 27th of January 2015. However, the shirt will be shipped when we begin production. The winning caption will become property of Kool Kitty Toys, LLC.)
Heading/Title of the image will read "It's a Kool Kitty World!!!"
Caption Instructions:
Fill in the blank – What is our Kool Kitty  thinking, saying, or doing???
Make it funny or witty!!! (No rude or demeaning entries please)
The winner will be chosen across all of KoolKitty toys social media channels such as their Facebook page which you can find here.
We will of course keep you posted on who wins. 😀
Now let's show them that we can come up with the best caption!!!
P.S: For those of you who haven't heard of Kool Kitty yet they are aDisabled Veteran Owned Small Business. They design, create, and manufacture pet products.
They also do A LOT for kitties in need and have recently donated this fabulous set of toys to the North Florida Rescues 4th Annual "Take Me Home Pet Adoption Event" (Photo below)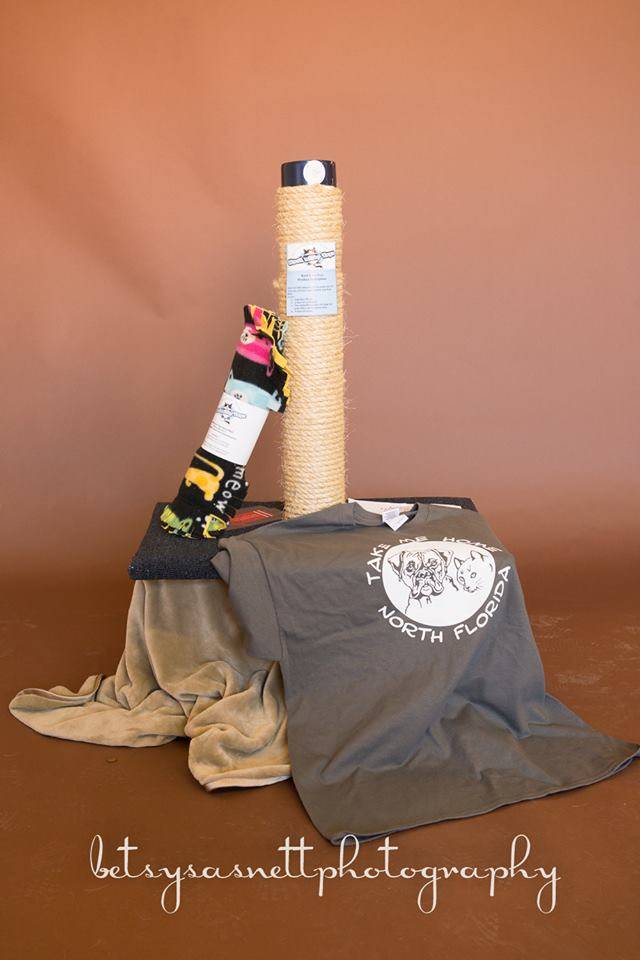 Their products can be purchased online on their own Easy shop here or from Chico's Pet Depot in 6349 A Columbia Pike, Falls Church, VA 22041 as seen on the photo below:
Thanks,
Marc
Advertisements
Visit our Shop for top-quality cat toys and cat lover products!
We regularly write about all things relating to cats on our Blog Katzenworld!
My partner and I are owned by five cheeky cats that get up to all kinds of mischief that of course, you'll also be able to find out more about on our Blog
If you are interested in joining us by becoming a regular contributor/guest author do drop us a message @ info@katzenworld.co.uk .