Hi everyone,
You may remember our previous guest post by Sheilah Jeffries on Why pets are good for us which you can find here.
Today we are looking at her book – Solomon's Tale:
Solomon was Sheilah's own cat, however in this book he plays a fictional role (A very cute one at that!). At the beginning Solomon is brought back from heaven by an angel to look after his previous owner.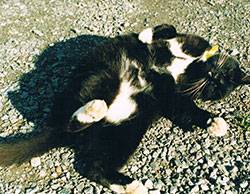 A special entry for TRT!!! 😉
The way Sheilah has written the book is out of Solomon's view – so you will have to remember that a cat is telling you the story out of his perspective rather than that of one of us humans! This is cute and really helps to feel part of the story.
The book truly is a heart warming and very emotional story.  Solomon has special psychic skills, is loving and caring, and very brave. There are many obstacles in his journey and with many fears to overcome. Often his dilemmas are not of the animal kind, but the human kind, and Soloman is a little angel facing this adversity.
He also makes lots of new friends along the way and there is much you will have to find out for yourself in the book! 🙂
Over-all verdict?
This is a fantastic read filled with humor and laughter along the journey! Thanks to the way Sheilah has written the story it enthralled us until the end of the book – 5 stars from the team at Katzenworld! 😀
More info on the book from the publisher:
The story of a little cat who saved a family in crisis.

Solomon's story began one stormy night…

Found on the doorstep in the middle of a thunderstorm, Solomon enters the King family as a tiny, wet ball of fur. But as his new owner Ellen coaxes him back to life, it becomes clear that he is no ordinary cat.

Wise beyond his years, this little black and white kitten becomes the family's protector. As Ellen and her young son deal with abuse, homelessness, and the loss of everything they hold dear, it is Solomon who brings light to the darkest times.

Inspiring, moving and heartbreaking, 'Solomon's Tale' is the story of an extraordinary cat who is the most faithful of friends. The perfect read for fans of 'A Street Cat Named Bob'.
About the Author:
Sheila Jeffries is the author of twelve popular children's books, was acclaimed as a brilliant primary school teacher, and is a successful artist. She was born with a natural gift of clairvoyance. When she was only four and her mother asked what she was gazing at, Sheila described a man that her mother identified as her grandfather. He had died many years before, so she told Sheila very firmly not to be so silly and never to mention such things again. She never did until the day of her mother's funeral when her mother appeared to her in a lovely green dress and said, "You can use your gift now, my dear." Solomon's Tale is the first book that she has allowed her spiritual knowledge to enter.
If you would like to get the book yourself it is available from:
Amazon UK: From £1.99 (Kindle version) by clicking here.
Amazon US: From $7.00 by clicking here.
Amazon DE: From EUR 4.92 (Kindle version) by clicking here.
For Sheila's official site please click here.
Thanks,
Marc
Advertisements
Visit our Shop for Lisa Parker merchandise!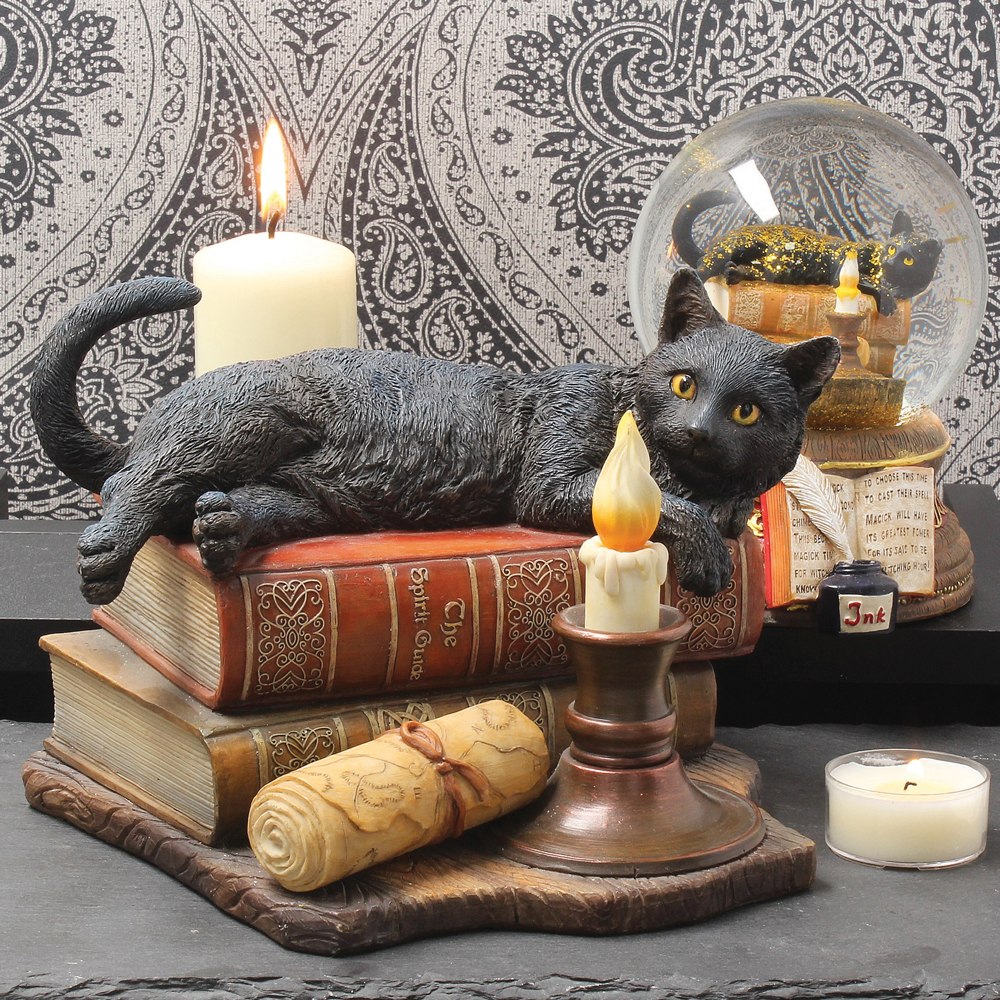 We regularly write about all things relating to cats on our Blog Katzenworld!
My partner and I are owned by five cheeky cats that get up to all kinds of mischief that of course, you'll also be able to find out more about on our Blog
If you are interested in joining us by becoming a regular contributor/guest author do drop us a message @ info@katzenworld.co.uk .