Why does it hurt so much?
Seven tips to help you cope with pet loss by Esther Porta from the Society for Companion Animals (SCAS)
Every pet owner's worst fear is the thought of losing their beloved companion.
The trauma of pet loss is a feeling a pet owner is unlikely to forget. There is no 'right' way to grieve or walk-through the anguish people will feel, as everyone will take a different approach with their companion animal.
Dogs and cats can live for well over ten years and during that time, they truly enter and live in our heart and become a firm member of the family unit. For owners, an animal companion is not "just a dog" or "just a cat," but a beloved member of the family, bringing companionship, fun, and joy to our lives. A pet can add structure to our day, keep us active and socially connected and can often help us to overcome setbacks and challenges in life. Pets can even give us a sense of meaning or purpose, so much so that when a cherished pet dies, it's normal to feel racked by grief and loss.
This being the case, the passing of a pet can be a very distressing experience which may create a large void in our hearts and lives.
Grief for our animal companions takes time, but here are some ways to help cope with the loss and some helpful resources you can turn to: –
Remember, there is no 'correct' way to 'feel' or respond to a loss
It's okay and normal to be angry, to cry, or not to cry. It's also okay to laugh, to find moments of joy, and to let go when you're ready.
Reach out to others who have lost their pets, as they understand the feelings you will have.
It may be worthwhile visiting online pet loss message boards and pet loss support groups to share your loss with others who are sympathetic to your situation. Sometimes another person who isn't a member of your family but who has also experienced the loss of a beloved companion animal may better understand what you're going through.
Rituals or a remembrance ceremony
A funeral or remembrance ceremony can help you and your loved ones to reflect upon, share and express your feelings.
Create a legacy or memorial for your beloved pet
Preparing a memorial, like planting a tree or a special plant in memory of your pet, or compiling a photo album, or scrap book containing meaningful pictures or photos that capture or reflect the precious memories you enjoyed with your pet, helps create a legacy to celebrate the life of your animal companion. Remembering the fun and love you shared with your pet can be a way to help you to process your grief and move on.
For one cat lover and owner, Kristine (Kris) Hill, a PhD student with the University of Exeter's anthrozoology program, having a tattoo on her right arm of her beloved cat, Sophie, who she sadly lost in 2020 following a progressive illness, is a way of maintaining an 'absence presence'. The tattoo serves as a way of reassuring Kris that Sophie's spirit will always be a part of her. The "continuing bonds theory" recognizes and supports a bereaved person in maintaining an ongoing relationship with the deceased, (Letherby & Davidson, 2015; Packman et al., 2006), something that tattoos help facilitate (Davidson, 2017).
Figure 1 Cat owner Kris Hill had a tattoo of her beloved cat, Sophie, on her right arm
Look after yourself.
The stress of losing a pet can quickly drain your energy so it's important to look after your physical and emotional wellbeing to ensure that you get through this difficult time. Try to spend time face to face with loved ones, eat healthy and nutritious food, get plenty of rest and try to get some exercise even if it's going outside for a short walk to release endorphins (feel good hormones) and help boost your mood.
Look after your other companion animals
If you have other pets, it's important to continue to maintain their normal routine. Regular routines won't only benefit them but can also help to improve your mood and outlook.
Useful Resources
In 1994, SCAS developed the Pet Bereavement Support Service when a need was seen for support for those suffering the loss of a beloved pet. Between 1998 and 2013 the PBSS was jointly run by SCAS and Blue Cross. Since 1st January 2013, the PBSS is solely run by Blue Cross. Call the Pet Bereavement Support Service telephone support line on 0800 096 6606 (free for UK only including Northern Ireland). The support line is open from 8.30am – 8.30pm every day. All calls are free and confidential from a land line. If calling from a mobile phone, some phone networks may charge. Support is provided by trained volunteers.
Finally, if your grief is persistent and interferes with your ability to function, you should reach out to your doctor, or a healthcare professional.
Advertisements
The full range of Necoichi raised bowls and accessory now available @ Katzenworld Shop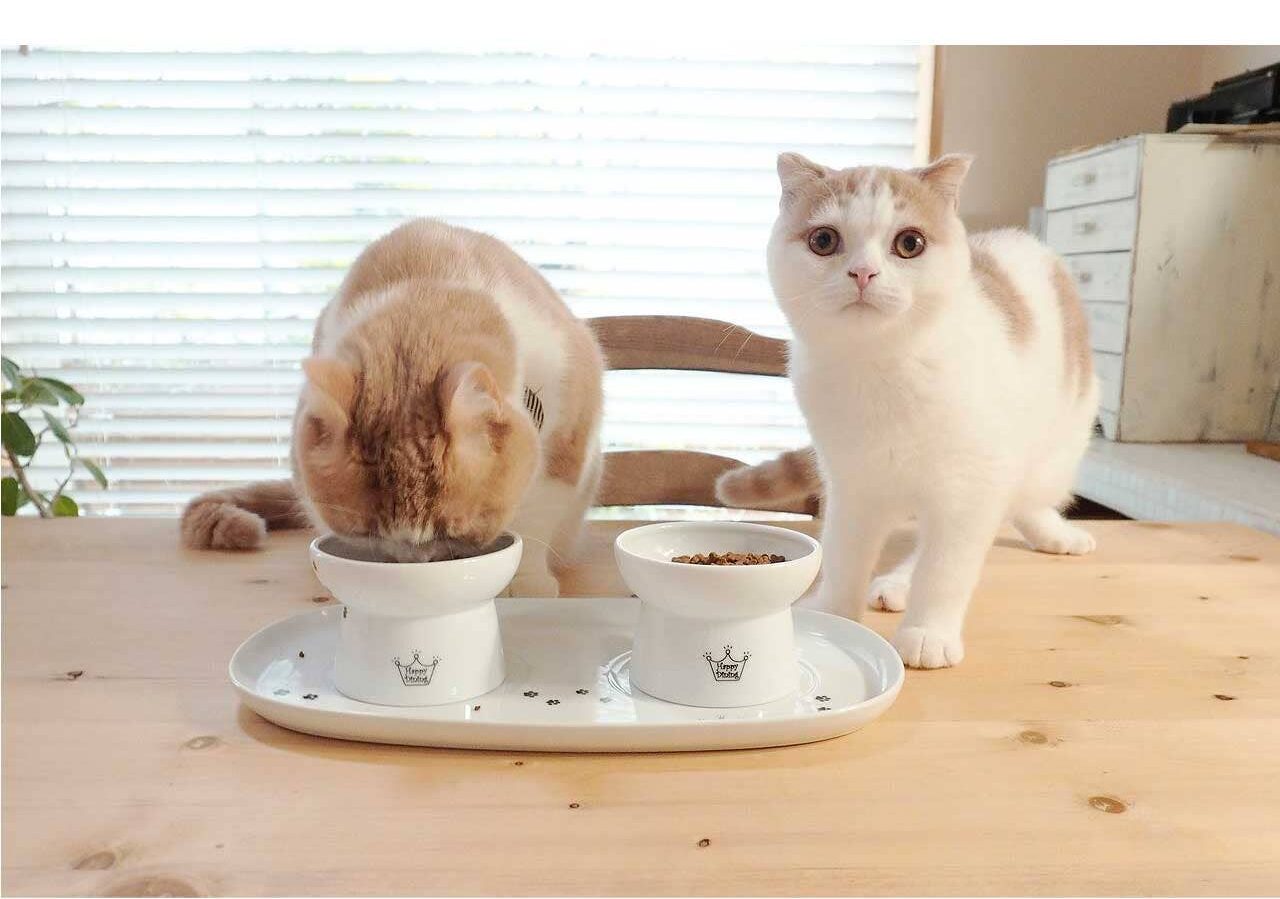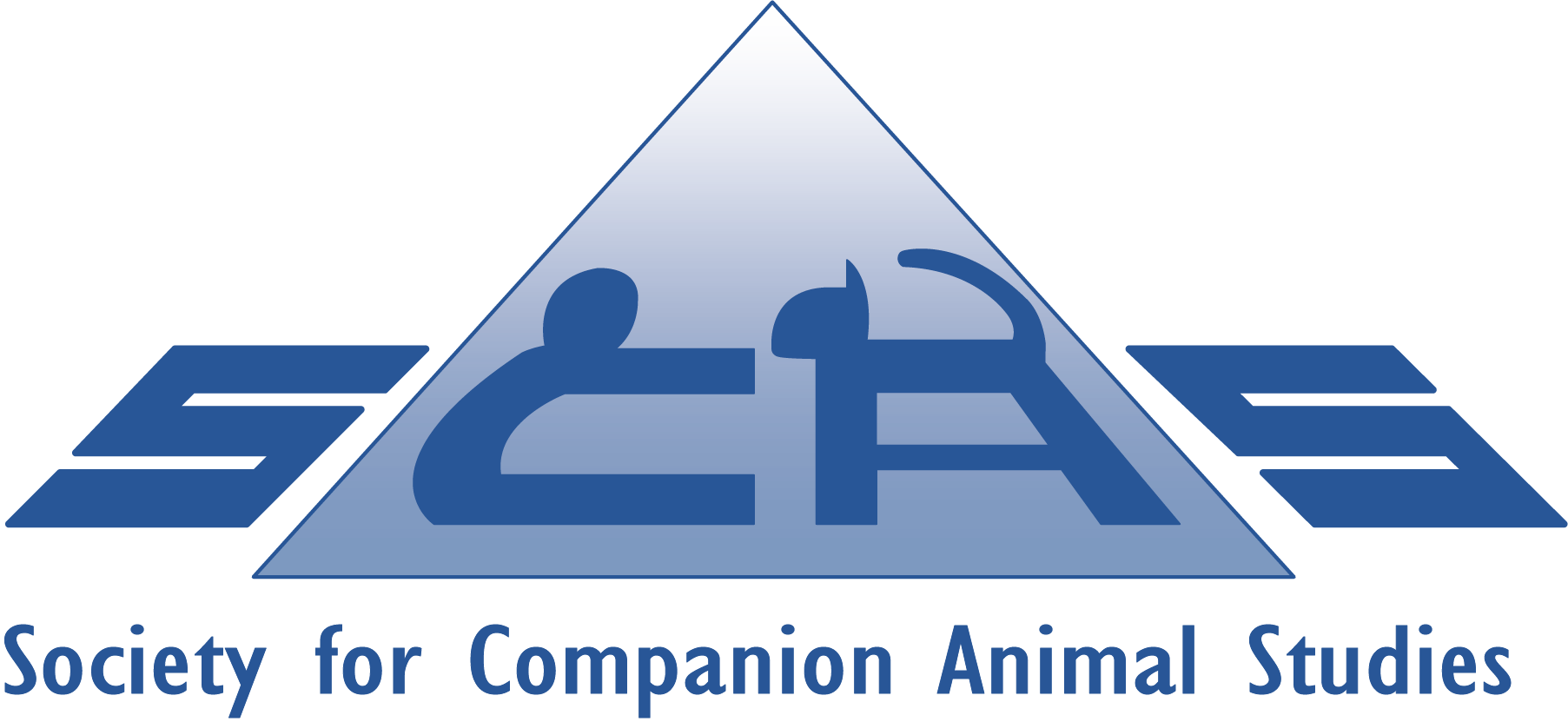 About SCAS
SCAS was established in 1979 to promote the study of human-companion animal interactions and raise awareness of the importance of pets in society.
Over the past forty years SCAS has established itself as the UK authority in Human-Companion Animal Bond Studies, funding research, providing education, raising awareness, encouraging best practice, and influencing the development of policies and practices that support the human-companion animal bond.
Twitter @SCASuk Facebook @scas.org.uk