19 leading European scientists warn that warmer weather poses a threat to pet health1
Two thirds of UK vets report seeing an increase in diseases caused by pet parasites that can thrive in warmer weather2
70% of pet owners don't feel sufficiently informed about the impact of seasonal changes on their dogs and cats3
LONDON, U.K., 00:01 hours, October 5th, 2020 – MSD Animal Health announced the Protect Our Future Too initiative (#Protectourfuturetoo) across more than 30 countries in Europe, Russia, North Africa and the Middle East to raise awareness of the risks to our household pets caused by seasonal changes, such as warmer months in autumn and winter as well as higher temperatures in general.
The initiative follows the conclusions of an international roundtable meeting of 19 European scientists representing a number of specialist areas including parasites, animal behaviour and animal diseases. Expert participants shared a range of insights and their conclusions highlight that seasonal changes are having a wide range of effects on the health of household pets.1
To gauge pet owner understanding of the impact and risks of seasonal changes, a survey was conducted among both pet owners and vets. This found that 70% of UK pet owners surveyed did not feel sufficiently informed about the impact of environmental changes such as warmer temperatures and humidity on their pet.3
One such impact is an increase in parasites such as ticks, as they are able to survive for longer in warmer climates.4 TV vet James Greenwood, a spokesperson for the initiative noted, "When I started in practice in Bristol 13 years ago it was so rare to see a tick on a dog, we would call everyone else in the practice round when we found one. Now it's commonplace. And because parasites on our pets can cause serious health problems not just for them but for owners too, it's now more important than ever that the public are aware of the risks."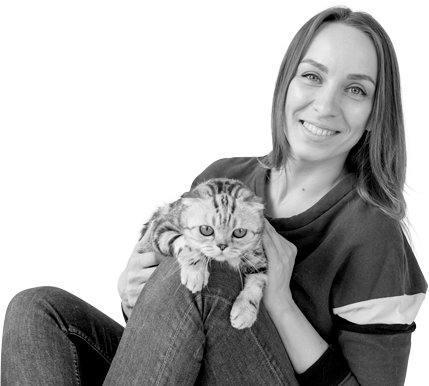 In addition to ticks, fleas also pose risks to pets and human health. A recent study of UK vet practices has shown that 1 in 4 cats (28%) and 1 in 7 dogs (14%) attending vet clinics for routine matters such as health checks and vaccinations were found to have fleas.5 This is of concern as 11% of the fleas found on cats and dogs were shown to be carrying Bartonella bacteria  and a further 5% carrying Rickettsia felis bacteria – both of which can cause disease in animals and humans.6
Richard Wall, Professor of Zoology at the University of Bristol and supporter of the Protect Our Futures Too initiative commented: "We know that controlling parasites like fleas is really difficult because they can survive for a relatively long time without a host, and only a short break in anti-parasite treatment can allow them to re-establish themselves on an animal. Whereas once owners might have been less likely to treat their pets during the winter months, seasonal changes mean that parasites are more likely to become a year-round problem now, so it's really important that owners seek the advice of a vet to make sure their pets – and they – are continuously protected."
Even among owners who were using flea treatment on their pets, it is speculated that factors such as incorrect application of the product, or possible flea resistance to common medications are thought to be contributing to a worrying observation in vet practices that some animals who have apparently been treated, continue to have fleas.7
"It is important for vets to ensure that owners are educated on the importance of year-round flea treatments to prevent persistent flea infestation," said Doctor Ian Wright, Head of European Scientific Counsel for Companion Animal Parasites (ESCCAP) UK & Ireland. "Routine flea control and proper education for correct application, as prescribed by vets and directed by the whole practice team, is absolutely vital for the health of cats, dogs, and the wider public."
Owners are urged to speak to a vet for more information and visit protectourfuturetoo.com for additional tips on how to protect their pets all year round.
About Protect Our Future Too
'Protect Our Future Too' (#protectourfuturetoo) was launched to raise awareness of the impact seasonal changes have on our pets and the relationship between pets and the family, such as warmer months in autumn and winter as well as higher temperatures in general. As a vital part of society, MSD Animal Health believes it's important to take action to protect their futures too. The campaign – which will take place in more than 30 countries including those in the European Union, Russia, North Africa and the Middle East – will educate and inform vets and pet owners throughout the year to build awareness of how they can help protect pets' health.
About MSD Animal Health
For more than a century, MSD, a leading global biopharmaceutical company, has been inventing for life, bringing forward medicines and vaccines for many of the world's most challenging diseases. MSD Animal Health, a division of Merck & Co., Inc., Kenilworth, N.J., USA, is the global animal health business unit of MSD. Through its commitment to The Science of Healthier Animals®, MSD Animal Health offers veterinarians, farmers, pet owners and governments one of the widest ranges of veterinary pharmaceuticals, vaccines and health management solutions and services as well as an extensive suite of digitally connected identification, traceability and monitoring products. MSD Animal Health is dedicated to preserving and improving the health, well-being and performance of animals and the people who care for them. It invests extensively in dynamic and comprehensive R&D resources and a modern, global supply chain. MSD Animal Health is present in more than 50 countries, while its products are available in some 150 markets. For more information, visit www.msd-animal-health.com/ or connect with us on LinkedIn and Twitter.
About the Polls
We polled a representative sample of 3,871 vets and 751 vet nurses. The pet owner poll generated 201,893 answers and was carried out through an online poll open to the general public via social media (Facebook and Instagram). The polls were conducted across Europe, Russia, North Africa and the Middle East and were open from February to June 2020. A total of 4,047 responses were received from UK pet owners. 
Expert roundtable participants
Prof. Łukasz Adaszek (POL) – Faculty of Veterinary Medicine in Lublin, Poland
René Bødker (DEN) – Copenhagen University's veterinary standby team
Prof. Patrick Bourdeau (FRA) – Head of the Veterinary Department at Nantes Hospital, France
Paula Boyden (UK) – Veterinary Director of Dogs Trust UK
Prof. Ezio Ferroglio (ITA) – Professor of Parasitology at Turin University's Veterinary Sciences Department
Dr. Fernando Fariñas Guerrero (ESP) – Director of the Institute of Clinical Immunology and Infectious Diseases in Málaga
Prof. Jacques Guillot (FRA) – Lecturer and Researcher at France's National Veterinary School
Prof. Dr. Laura Kramer (ITA) – Lecturer in Parasitic Diseases at the University of Parma, Italy
Dr. Michael Leschnik (AUT) – Professor at the University of Veterinary Medicine in Vienna
Prof Dr. Javier Lucientes (ESP) – Veterinarian
Prof. Dr. Ute Mackenstedt (GER) – Head of the Parasitology Department at the Faculty of Natural Sciences in Hohenheim, Germany
Dr. Muriel Marion (FRA) – Practitioner at France's National Veterinary School in Lyon
Prof. Dr. David Modrý (CZE) – University of Veterinary and Pharmaceutical Sciences in Brno, Czech Republic
Prof. Eric Morgan (UK) – Professor of Veterinary Parasitology at Queen's University Belfast
Dr. Paul Overgaauw (NED) – Chair of the European Scientific Council for Companion Animal Parasites
Prof. Dr. Clara Palestrini (ITA) – Veterinary Surgeon and Associate Professor at Milan University
Prof. Agustín Estrada Peña (ESP) – University of Zaragoza, Spain
Prof. Dr. Christina Strube (GER) – Professor at Hannover's University of Veterinary Medicine
Prof. Richard Wall (UK) – Professor of Zoology at the University of Bristol
###
REFERENCES
Advertisements
Click to visit our Shop for the hassle-free Zen Clippers!
Protect Our Future Too – Expert roundtable meeting
Protect Our Future Too – Vet Polls results
  Protect Our Future Too – Pet Owner Polls results
Rosatti A. Global Warming and Its Health Impact. Int J Occup Environ Med. 2017 Jan;8(1):7-20.  doi: 10.15171/ijoem.2017.963
Abdullah et al. Pathogens in fleas collected from cats and dogs: distribution and prevalence in the UK. (2019). Parasites & Vectors 12:71
Abdullah, Swaid, et al. The Prevalence of Rickettsia Felis DNA in Fleas Collected From Cats and Dogs in the UK. Veterinary Parasitology, vol. 282, 2020, p. 109143.
Cooper et al. (2020). Fleas infesting cats and dogs in Great Britain; spatial distribution of infestation risk and its relation to treatment. Medical and Veterinary Entomology, doi: 10.1111/mve.12462
We regularly write about all things relating to cats on our Blog Katzenworld!
My partner and I are owned by five cheeky cats that get up to all kinds of mischief that of course, you'll also be able to find out more about on our Blog
If you are interested in joining us by becoming a regular contributor/guest author do drop us a message @ info@katzenworld.co.uk .