Cherie
Is my secretary.
Always dressed, fur-trimmed white
Long sleeves and pants.
She has double-jointed thumbs,
One blue eye, one gold.
She pat-pat-pats the monitor
As it wakes up each morning, beep
And scrawl. She sits behind
Where it begins to warm, head cocked.
She curls in front, guardian of
The keyboard cover. I worry
One day I will come downstairs to start
My  writing and she will have been
hard at it since 4 a.m., cat-poetry
About mice, birds, and invisible winged
Things, a better poet than I.
Cats cut through red tape
Right to the heart of the matter.
Fangs-deep in your jugular. When we
Finish our evening's rub, she and Katie
Faced-off over my body, Cherie acquiesces,
No blood tonight. She stretches her front leg,
Spreads her seven strange fingers across my face,
That hand. Equipped to scratch
A pot-bellied pig's itchy back, paw of
Ownership, she sighs.
Or disapproval.
Advertisements
The full range of Necoichi raised bowls and accessory now available @ Katzenworld Shop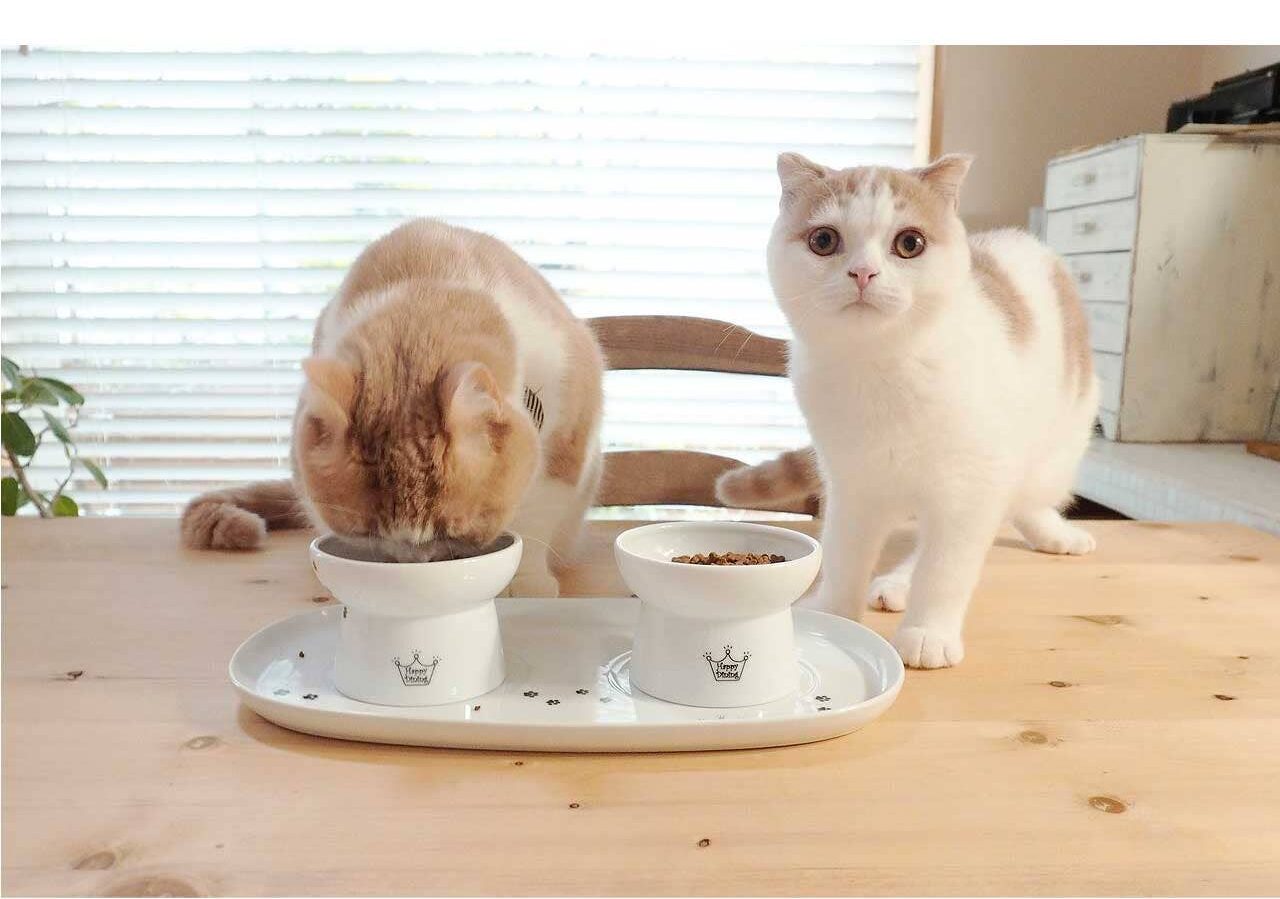 Associate Editor Clare Songbirds Publishing House, Auburn NY
2018 Independent Book Award winner (poetry)
2013, 2018 CNY Book Award nominee
2016, 2018 Pushcart nominee
@poetreeinmoshun on Instagram
@writerraebeth on Tumblr
@nestl493 on Twitter