I'm getting back into chalks and charcoal and having fun working on mid-toned paper.  I thought an interesting challenge would be to draw the Katzenworld clowder, one kitty at a time.  Nubia was first.  I may have to try to draw her again sometime, as I don't think I quite caught her "Nubia-ness."  Then again, I picked a tough challenge there.  Black cats are indeed unique, especially to the humans they own, but the differences can be very subtle.
Oliver was easier to draw and his cute pose was just irresistible to me.  I appreciate the chance to draw these to pretty kitties!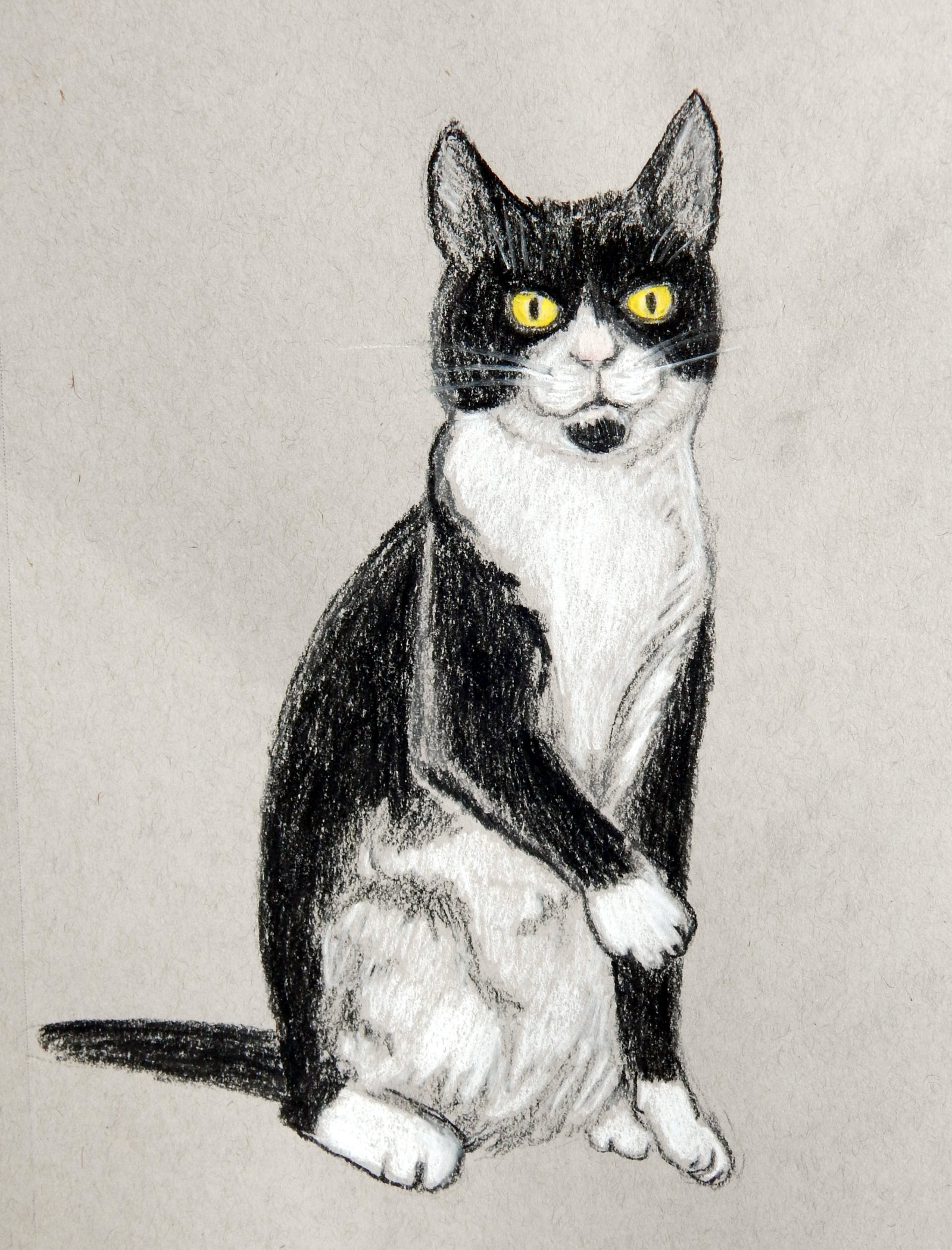 I really need to work on capturing the glisten of light on black fur.  I haven't quite got it yet but I'll keep trying!  If you want to see my progress on this and other forms of art, check me out at http://mind-flight.org or artstation.com/rohvannyn.
Advertisements
Click to visit our Shop for the hassle-free Zen Clippers!
Rohvannyn Shaw, an Arizona artist and author, runs the blog Mindflight as well as her art site, Rohvannynshaw.com. Educated at the University of Washington with a Bachelor of Interdisciplinary Visual arts degree, she comes from a family of writers. She has edited several books, both fiction and non fiction, collaborated on two poetry chapbooks, and illustrates stories and poetry as a sideline. Her recent novel, The Dice of Fate, is available on Amazon.com. Her ebook, Quests of the Avatar, is available free on Mind-flight.org. Her new book of comedy, How to P!ss Off The Customers, is out now and available.