When Katzenworld's very own Marc asked me to stand in for him at an event organized to highlight the importance of protecting pets against fleas – like a flea, I jumped at the chance.
The exclusive event was held at Lady Dinah's Cat Emporium in London. For those of you who aren't aware of Lady Dinah's it's the UK's longest running Cat Café.
Being a Cat Behaviourist I have some concerns about the rise in popularity of these cat-themed cafes, but Lady Dinah's is an amazing example of how to make it work, with the physical and emotional needs of the cats appearing to be well met. The cats all seemed relaxed and happy to engage with their human guests.
The event itself was being held to share the results of 'The Big Flea Project'. This is a project conducted by MSD Animal Health in conjunction with the University of Bristol and it aims to raise awareness of the dangers of fleas and the risk they pose to both human and pet health. The ambassadors for the project are the Springwatch presenters Michaela Strachan and Chris Packham and Michaela had been invited to the event to share her experiences as a pet owner and animal lover.
So, with eager anticipation, I arrived at Lady Dinah's – too eagerly as it turned out, and I was pointed in the direction of the café across the road as I was far too early!
At a more appropriate time, I headed back to the renowned Cat Emporium and was led down what appeared to be the rabbit hole from Alice in Wonderland. At the bottom, I emerged into an amazing and elaborate fantasy world where the cats could walk across the top of the room on an array of cat walkways and bridges connected by amongst other things, the Mad Hatter's Hat. There were lots of secret hiding places and even a cat exercise wheel, should the feline residents wish to get their step count up. The centrepiece was a huge fairy tail tree which, at any second, I expected to start talking to me.
I can see you!
It was a small event, so all the attendees were able to chat with each other and swap feline-based stories.
Sian Stockford, a Vet with 20 years-experience and veterinary advisor to MSD Animal Health gave a skin-crawlingly fascinating talk, by the end of which we were all scratching! Did you know that 79 percent of us Brits admit to not knowing that fleas can lead to diseases? One such disease is bartonellosis which is an infectious disease that can be transmitted to people and which can cause cat scratch disease. Cat scratch disease in humans can cause headaches, fatigue and fever. In severe cases antibiotic treatment is required and children may be more at risk than adults.
Vet Sian's flea talk… with an attentive feline at her feet!
After the talk there was a crafting session where we were all given our very own ceramic cat bowl to decorate!
Mine isn't very imaginative but I think my cat Billy will like it….
Lunch followed, and being a lovely cheese platter, much time was spent trying to discourage the cats from joining us.
I take it this is all for me?
Cat face hot chocolate? Or…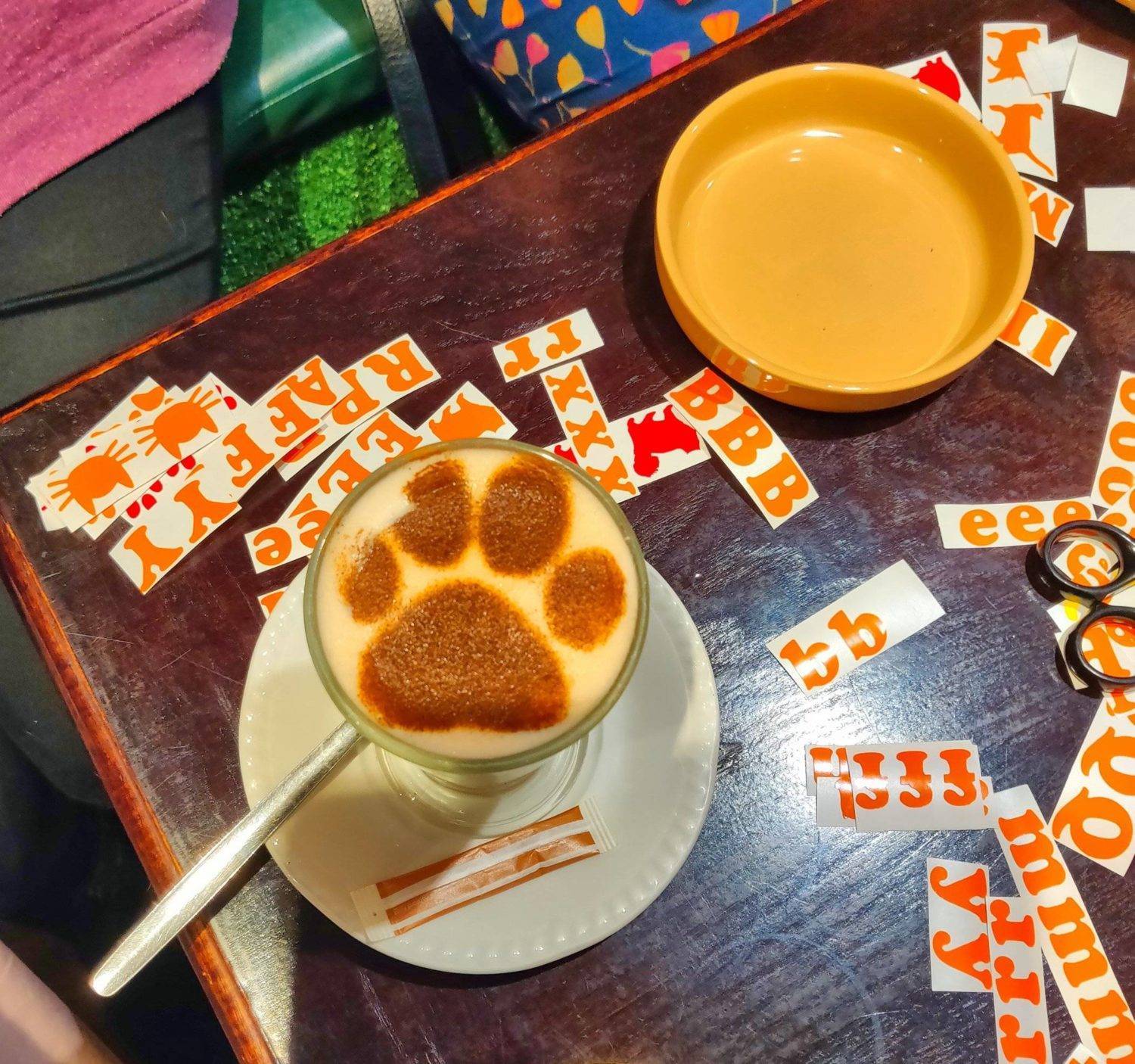 We then had a Q&A session with Michaela Strachan who shared with us fascinating stories from her career as a wildlife presenter.
All too soon, the event was over. But it left an important message. The need for a greater understanding amongst pet owners of fleas, their lifecycle, potential threat and of course, how to protect our pets (and us!) against them.
For more information visit the Big Flea Project website: http://www.bigfleaproject.co.uk/
Advertisements
The full range of Necoichi raised bowls and accessory now available @ Katzenworld Shop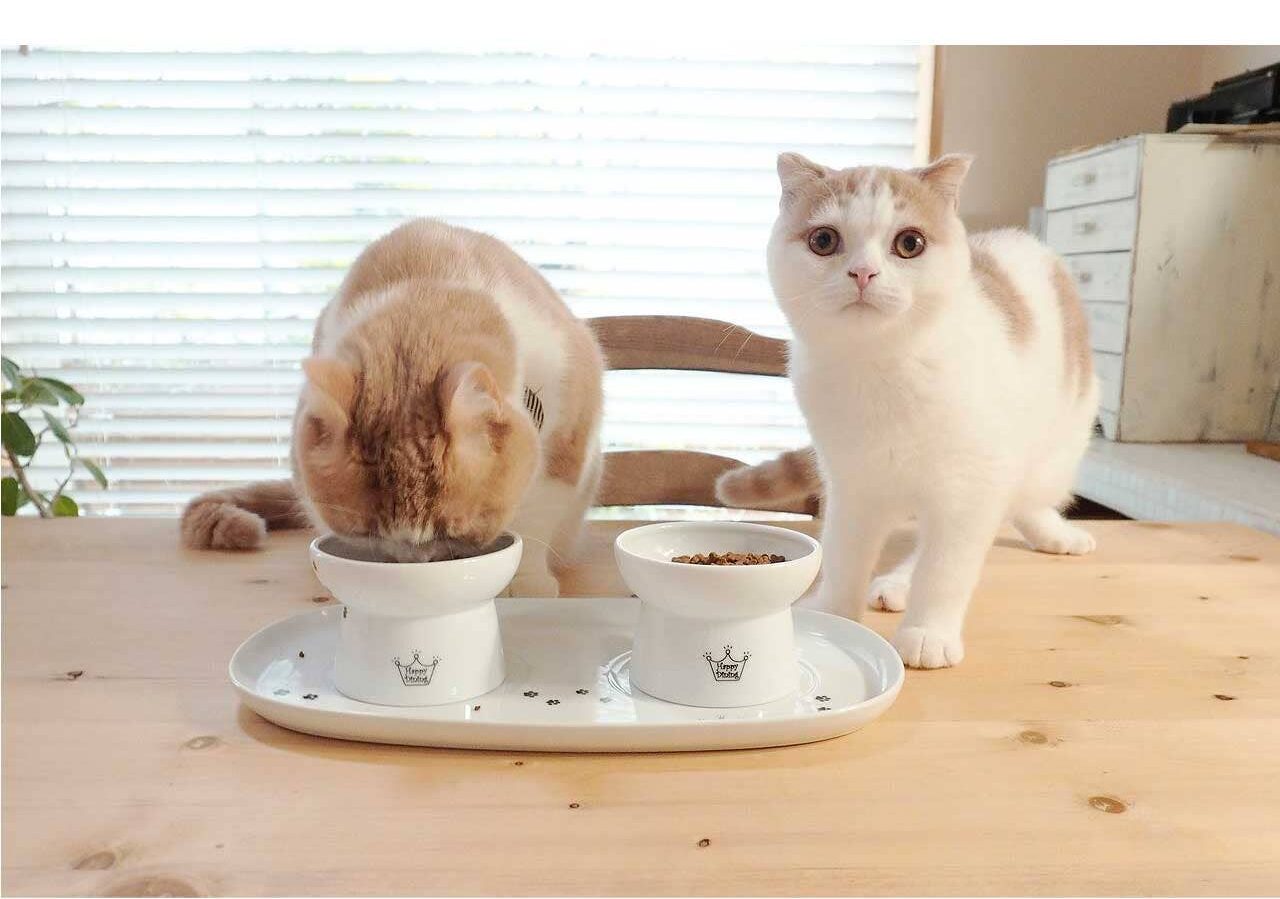 I am an accredited Cat Behaviourist and freelance cat writer. running one of the very few cat-specific Behaviour Practices in the UK.
I have own and run Honeysuckle Cat Toys, an award-winning small business selling toys for cats made from Tatarian Honeysuckle wood. My slices of Tatarian honeysuckle wood are a fragrant and completely natural toy which offer wonderful enrichment for all cats, young and old, and provide a great alternative to catnip and valerian toys. Now available to buy for the very first time anywhere in the UK, Honeysuckle Cat Toys has been voted Best Cat Toy in the Your Cat Magazine product awards for 2018/19.