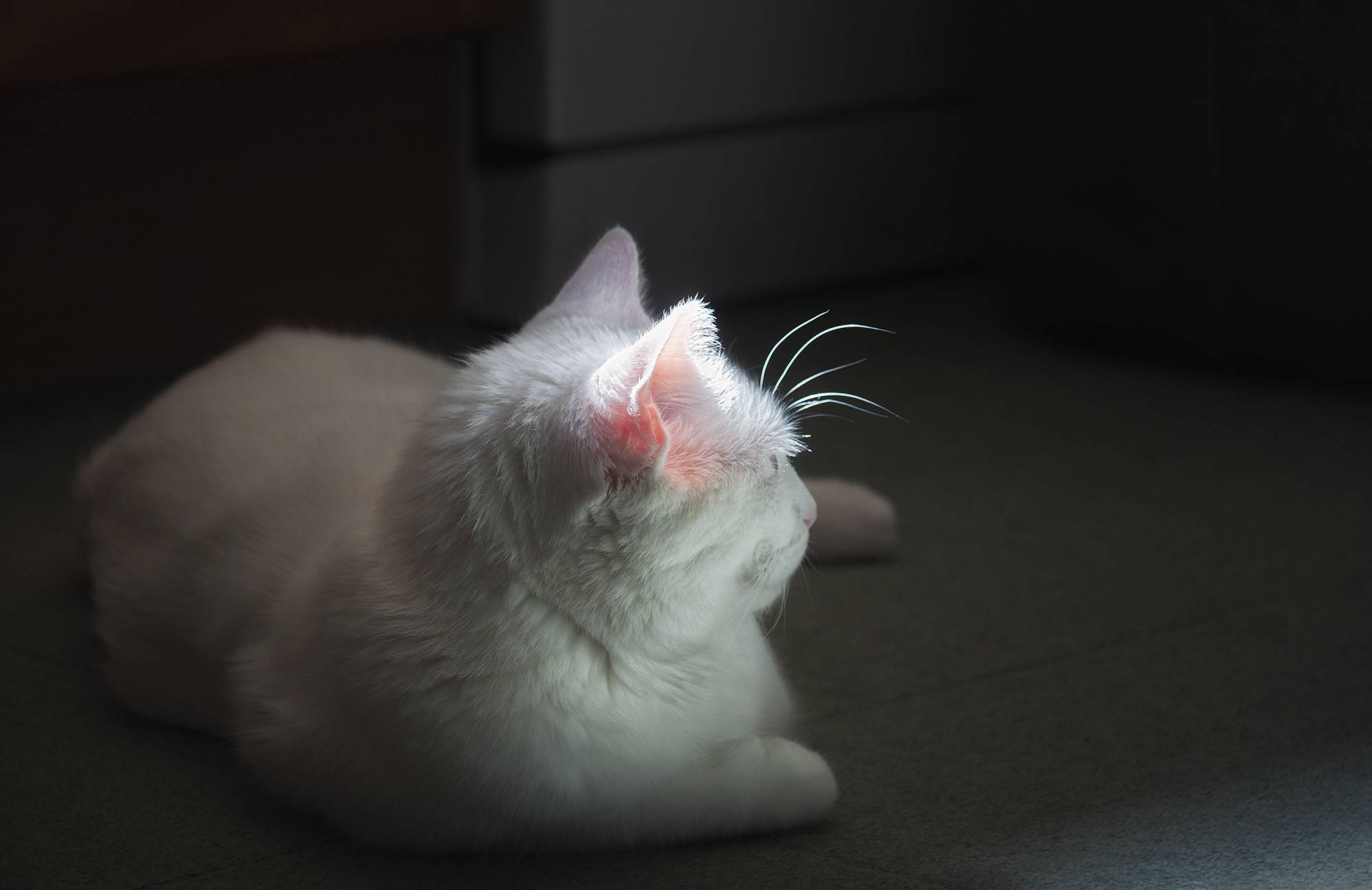 Last week I photographed a couple of our cats in the sun. Like me, they were stunned to find these bright spots in our south-facing rooms. It was like watching iron filings attracted to a magnet. Cats and the sun. Same thing. The featured image is of our beautiful one-eyed, three-legged cat. I had already spotted the patch in the kitchen as I went out to make myself a quick lunch. I got my camera from the study and tried the kitten, who ran off immediately. Then I tried Bubu and then Vicky, but they all had better things to do. I put the camera down and returned to my snack. Then Marta hopped through from the dining room. She saw the small bright rectangle and made a bee line for the spot, where she lay down in just the right position. Grabbing the camera again, I used spot metering on her ear, capturing the details in the brightest highlights and letting the rest of the room fall into shadow.
The next images are of Buddy at the top of our stairs a few days earlier. We had been steam cleaning litter trays, but as I passed one clean, dry tray to my husband in the hall, I saw light streaming down from the bedroom window. Buddy was already there sunning himself and so I raced to get my camera before the special light vanished.
Advertisements
Click to visit our Shop for the hassle-free Zen Clippers!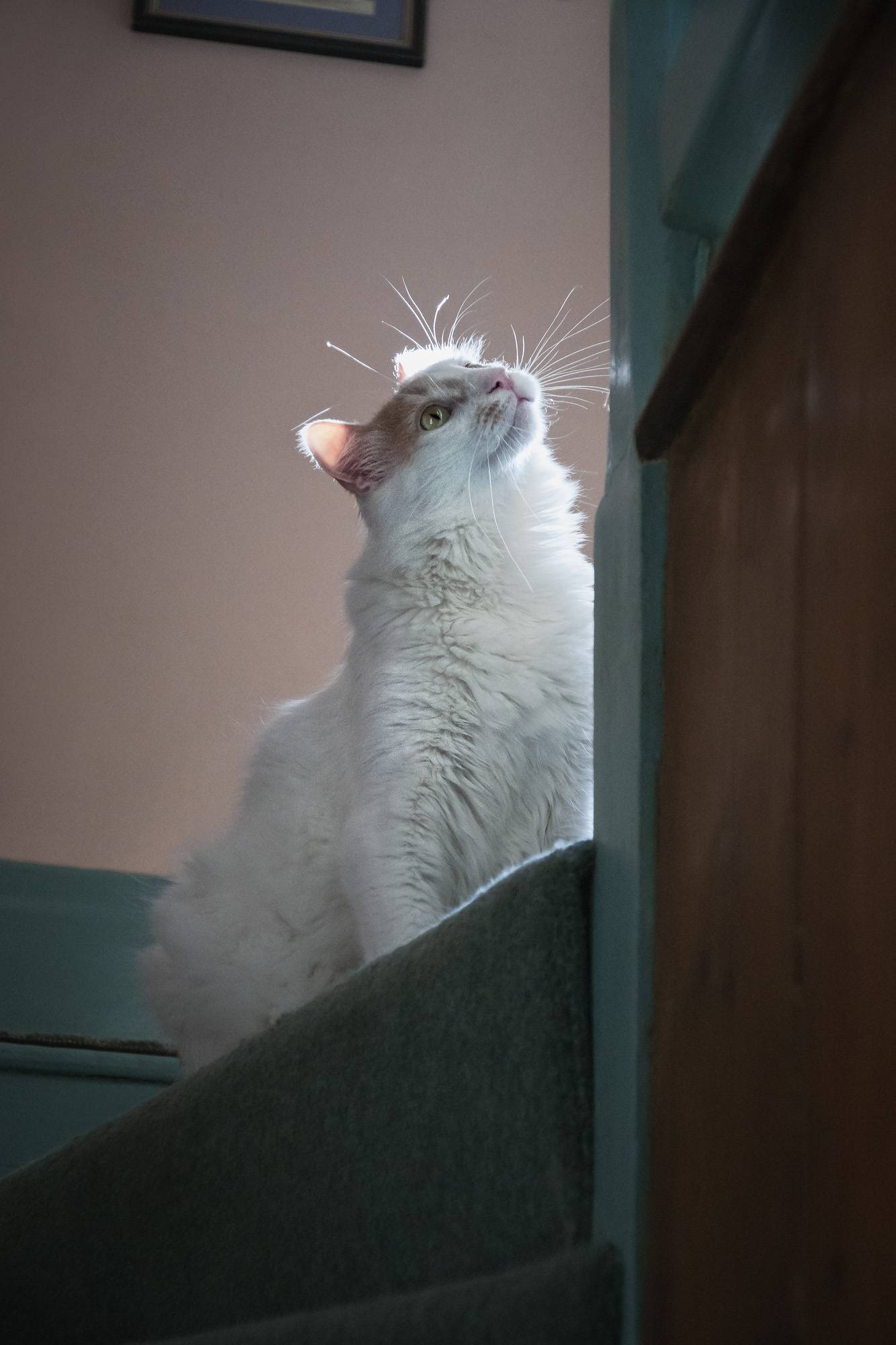 Zookeeper and amateur photographer.