Hi everyone,
It's Nubia here today and I've got to show you of my humans new toy. : D
Nubia: This latest gadget takes purrfect pictures of me even with an iPhone camera! Not that I don't look pretty with everything but this one is a lot of fun. ;o
Nubia: It's got an option for extra wide angle as well as a telephoto zoom! We all know how difficult it is to catch us cats in a natural relaxed position such as the one above and that's where a bit of extra zoom without losing picture quality is perfect. 😀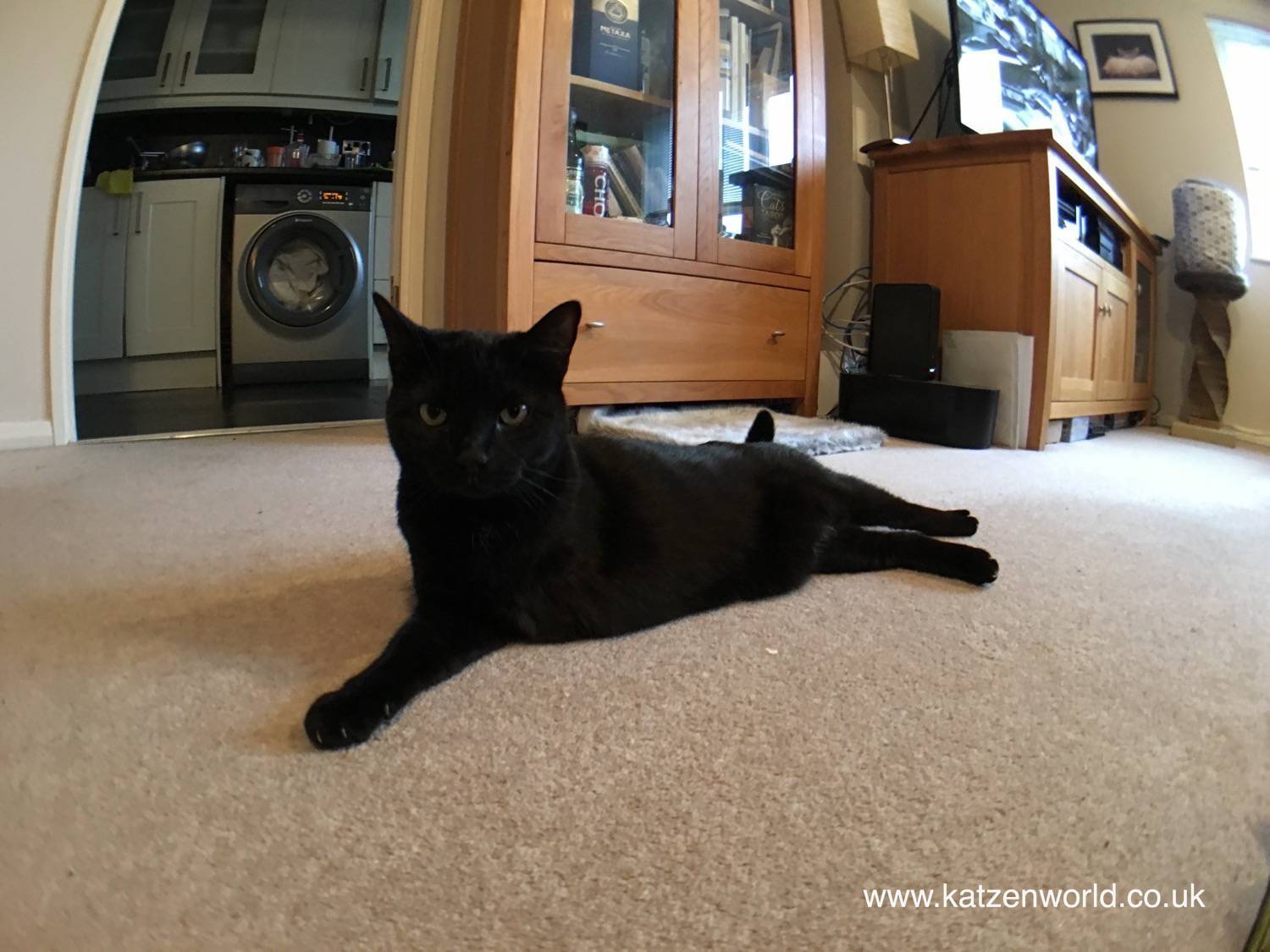 Nubia: The wide angle option on the other hand provides for fun extra space about such a purrfect pretty little princess such as me. 😀
Nubia: So what is this gadget you are wondering?
Nubia: It's called olloclip and available in most countries through Amazon or other resellers. It simply slides on your phone or a special case depending on your version of olloclip and immediately adds some extra oomph to your iPhone's build in camera. 🙂
Nubia: My human certainly has been taking EVEN MORE photos of me since… So if you do get one I wouldn't be surprised if your feline will start filing paparazzi complains LOL.
Signed by,
Her Meowjesty Queen Nubia the Disturber of Peace
Advertisements
Visit our Shop for top-quality cat toys and cat lover products!
We regularly write about all things relating to cats on our Blog Katzenworld!
My partner and I are owned by five cheeky cats that get up to all kinds of mischief that of course, you'll also be able to find out more about on our Blog
If you are interested in joining us by becoming a regular contributor/guest author do drop us a message @ info@katzenworld.co.uk .