Humphrey was a muscular gray-blue kitty with haunting eyes, and he was angry. He was taken in by a local no-kill shelter because his owner of 9 years passed away.  There was no consoling or petting Humphrey. His behavior was unpredictable. He was not good around other animals. He needed an understanding home where he would be the only pet. He got adopted once, but was returned because of inappropriate marking. Oh, Humphrey.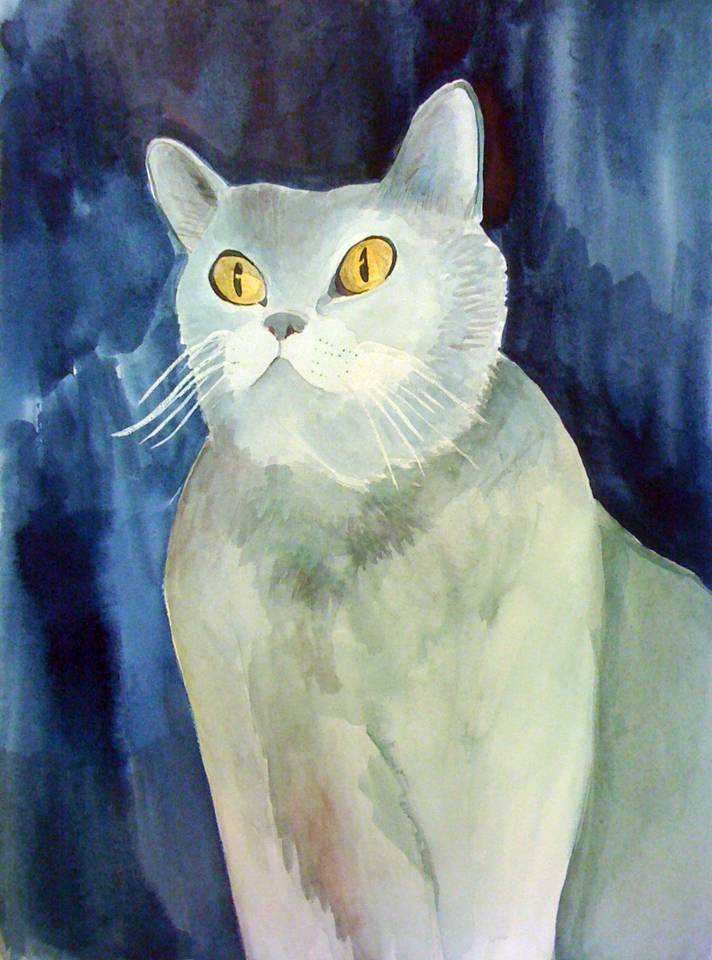 I can't imagine all the feels of having your predictable cat world ripped out from under you, then being contained in a cage where well-meaning strangers stare and poke at you all day. If I didn't have other cats (including your Friday Art Cat,) I would have taken Humphrey and tried to help him love again. Instead, I could only pay him respect by capturing his image as a reminder of feisty suffering.
---
Carol Parker Mittal is an artist and teacher living in Northern Michigan who wonders if Humphrey ever found a happy home. You can check out her blog about art and cats at Art is Not for Sissies. 
Advertisements
The full range of Necoichi raised bowls and accessory now available @ Katzenworld Shop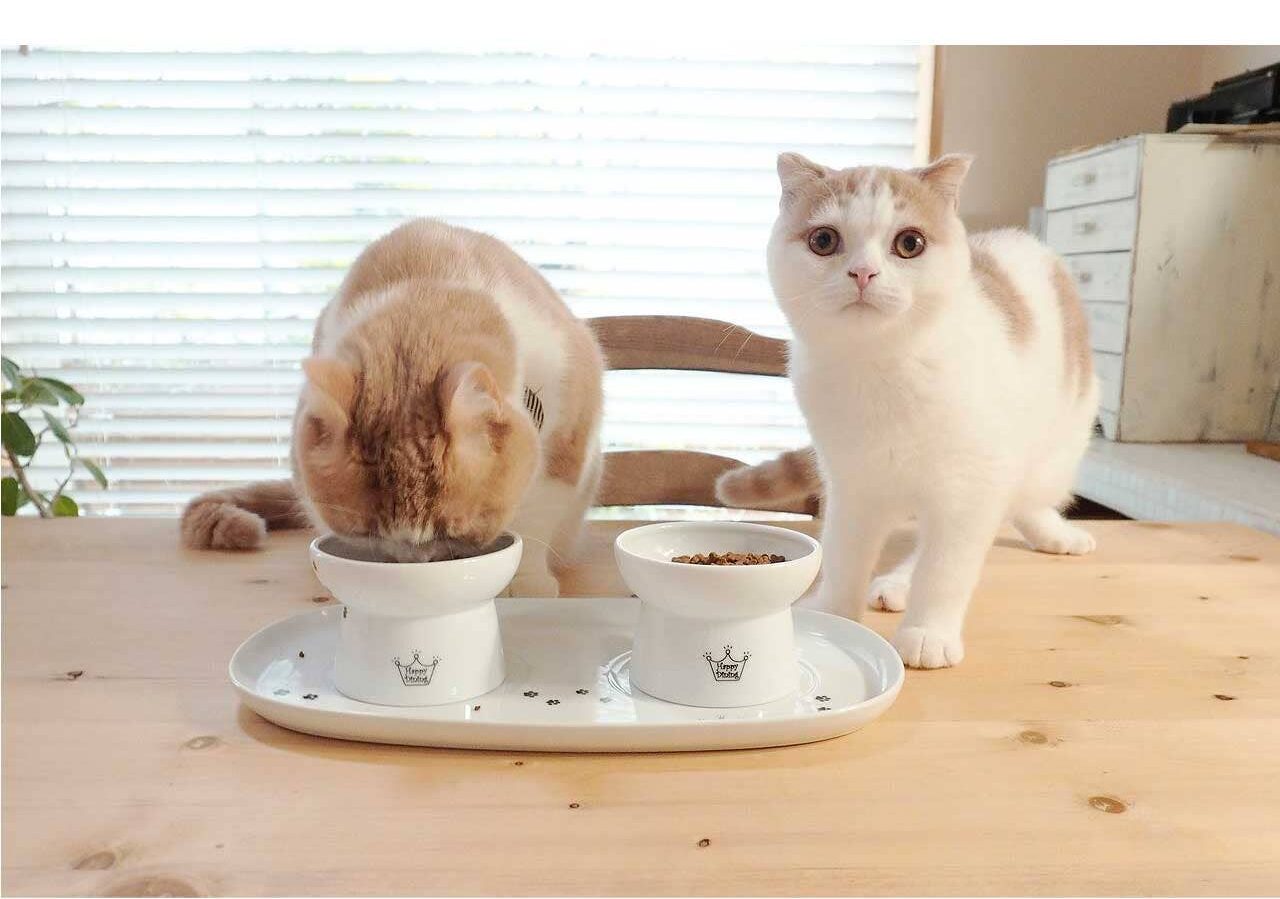 When in doubt, add a kitty.