Hi everyone,
We hope everyone's year has been pawesome and you all are getting excited about your plans for 2017! We here at Katzenworld HQ certainly are making grand plans but before we go into more detail…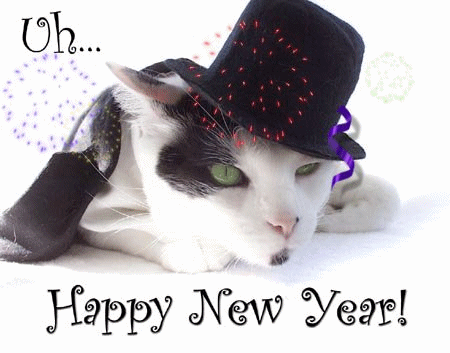 HAPPY NEW YEAR to you all from all of us here at Katzenworld HQ! 🙂
So what are the big things coming up? Well first of all as you all may have noticed over the last few months we've been expanding our community and creating new avenues to allow all of your participate.
The biggest thing was the launch of our new Forum to help both cat owners and lovers to have a place to share their thoughts and of course blog posts. 🙂
As part of making the integration with our Forum smoother and also to allow us to create more fun and interesting things to share with you all we are planning a BIG move, no not physically – this is about moving the Blog from it's current WordPress.com location to it's own server to give us more control over how we do things.
What does this mean for you?
Not much will change! You will still go to katzenworld.co.uk and if you are subscribing to our Blog through the WordPress Reader you will still be able to see our posts on that Reader.
What if I subscribe via email alerts?
This is where it MAY impact you… If you are a WordPress.com follower and rely on their email alerts to get our new posts this will unfortunately turn off as part of the migration and you'll have to manually re-enable email alerts in your WordPress Dashboard.
If you are an email subscriber either through WordPress or Mailchimp nothing will change and it will all stay the same.
But don't worry either way we will be posting instructions on how to ensure continous email updates shortly before the move so you all know what to do!
And do let us know how your year 2016 went and what you've planned for 2017! 🙂
Not yet subscribed to our Newsletter? Click here!
Thanks,
Marc
Advertisements
Click to visit our Shop for the hassle-free Zen Clippers!
We regularly write about all things relating to cats on our Blog Katzenworld!
My partner and I are owned by five cheeky cats that get up to all kinds of mischief that of course, you'll also be able to find out more about on our Blog
If you are interested in joining us by becoming a regular contributor/guest author do drop us a message @ info@katzenworld.co.uk .