When the Christmas tree goes up, the Friday Art cat is not interested in batting at the decorations, or trying to climb the branches. She just waits for the red tree skirt to be in place so she can take a nap under the piney boughs. I suppose the tree brings to mind her favorite summer sleepy spot under the spruces in the backyard. When presents begin to take up real estate, she wedges herself in where she can, occasionally confronting the interlopers. Tissue paper beware!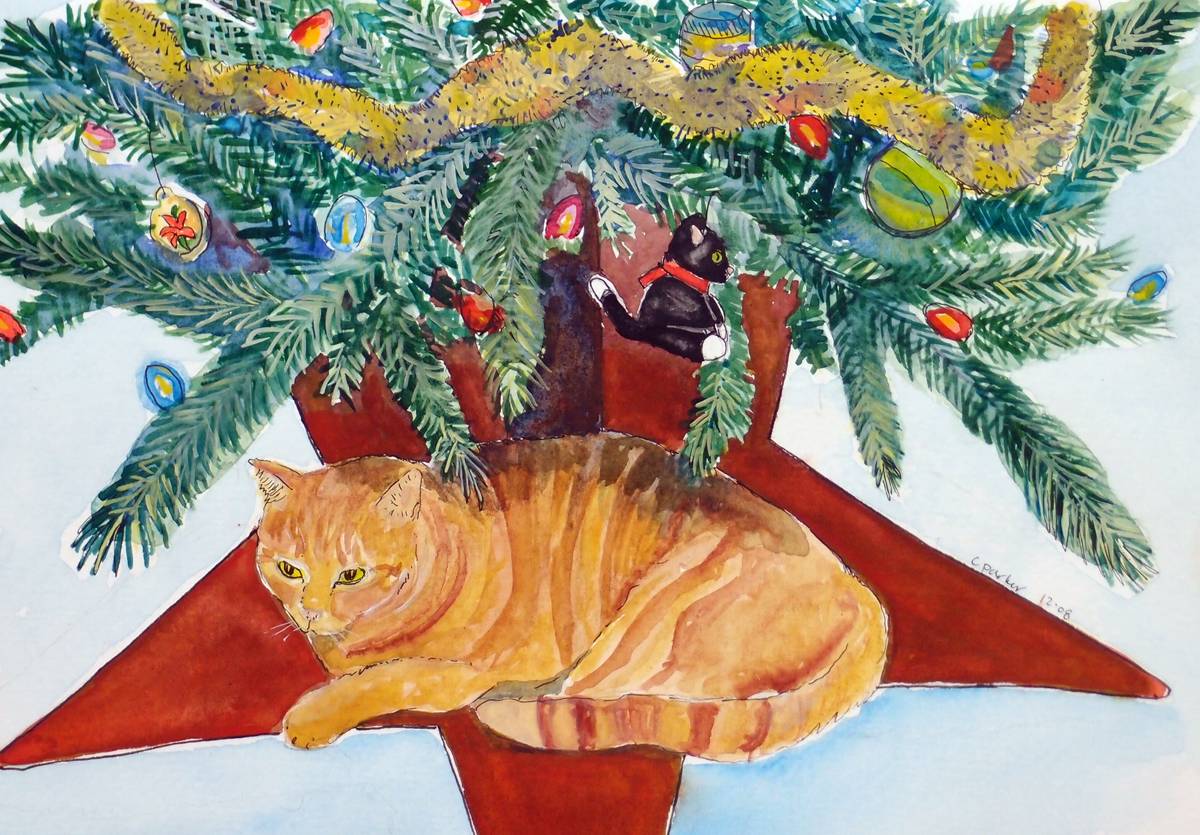 Currently, it is snowing with purpose. We may have a foot of new snow by the time this weather system passes through. I glance up occasionally, and find that, for now, I am enjoying the seasonal flurries as they put me in a festive mood for the holiday. All the while, your Friday Art Cat snores loudly under the tree.

I am an artist, teacher, and occasional blogger living in Northwest Lower Michigan. All of my art is inspired by my life and surroundings. If you'd like to see more about my process, check out this post from my blog, Art is Not for Sissies. Thanks!
Carol Parker Mittal
Advertisements
Click to visit our Shop for the hassle-free Zen Clippers!
When in doubt, add a kitty.