Miao! I am Eva and these are my toys.
This is Mr. Tiger Mouse, my first toy. I adore chasing him. He is a good sort, and allows me to bite and claw him without putting up a big fight.
Mr. Ratatouille is a mysterious fellow. He is here now and gone again. Unlike Mr. Tiger Mouse, he flies off just when things get fun.
This is Thingamajig. It makes no sense to me. Just good for an occasional swat and is no fun.
Meet Mariposa, my butterfly. Her long tail is the most interesting thing about her.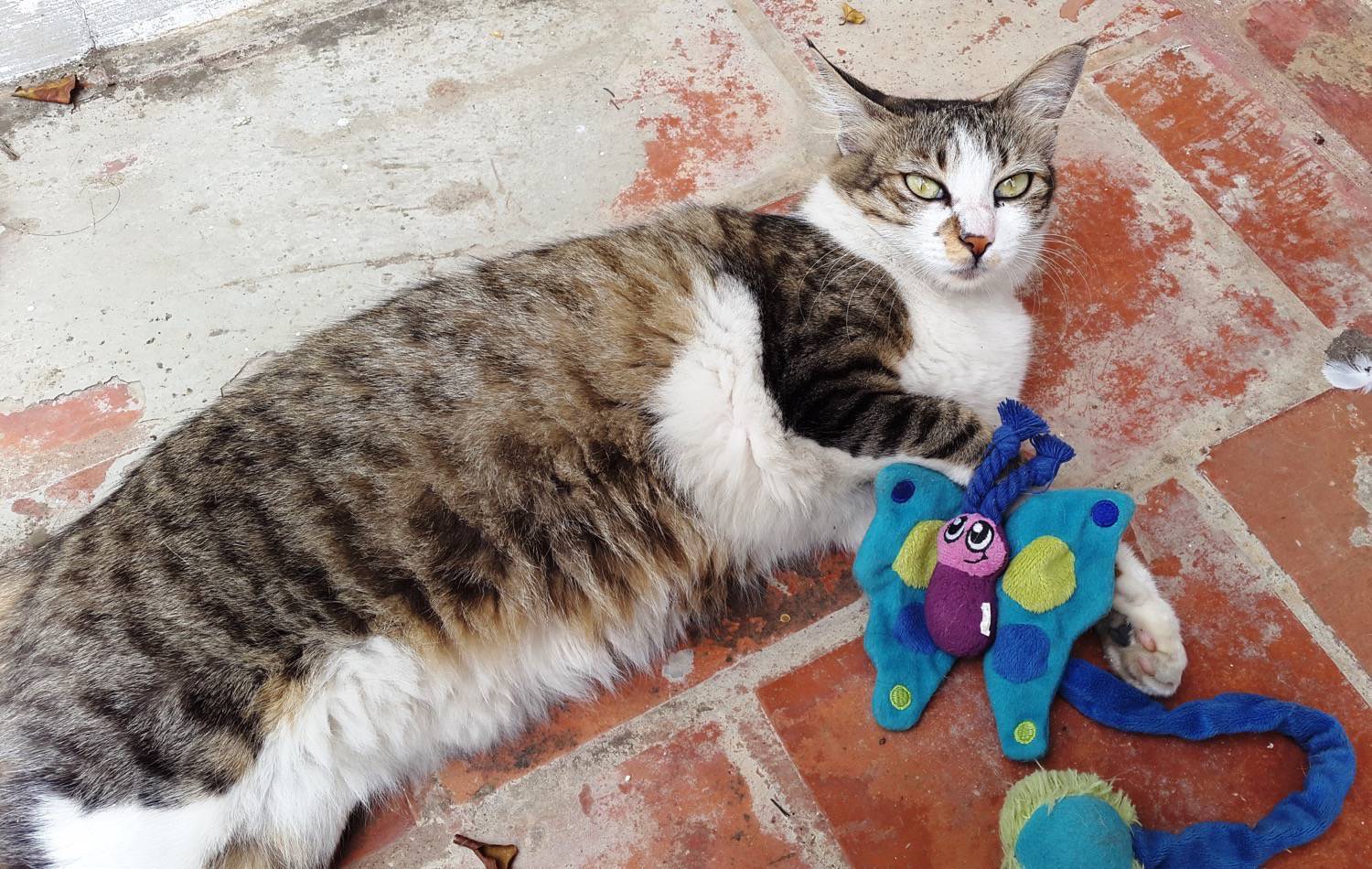 This is my scratching post. It has been put to good use and doesn't look like this anymore. It is better than a stress ball. Speaking of stress, biting and tearing paper is also a great way to let off steam.
This is my newest toy which looked like something I would enjoy until my human kept shoving it towards me at which point it became suspect. So I steer clear of it.
It is the stuff my human hides from me that intrigues me like those sticks she calls pens and the jingly stuff that are the keys. Now that's stuff worth getting to know…and to chase and bite. I have lost count of all the pens I've chased under the refrigerator. Hah, those poor blokes are too scared to come out from there.
Let's not forget my cosy mat. But it is not as toasty as the laptop especially when it is being used. An insider tip for those of y'all who are considering trying one out yourself; the keyboard is almost as good as those acupressure thingies and better than a hot water bottle.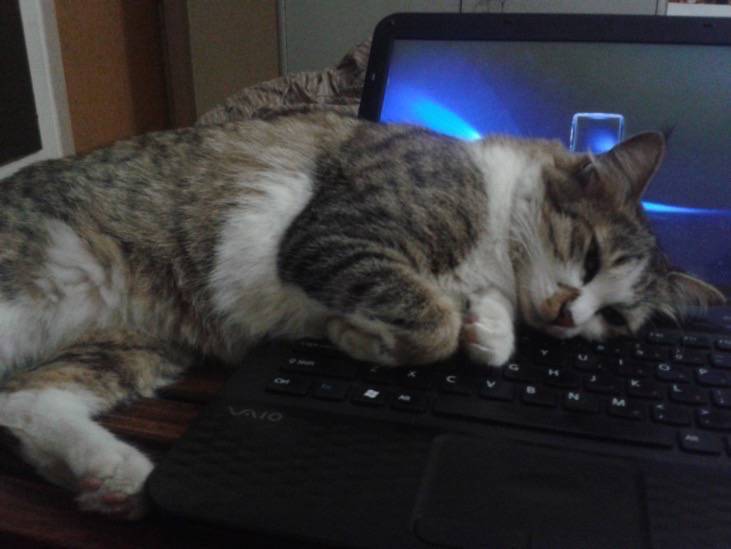 That's all from me for now, folks! I'd love to see some of your play time toys and tricks…Miaos and kisses from Eva 🙂
© Anuradha Prasad, 2016
zennfish.wordpress.com
Advertisements
The full range of Necoichi raised bowls and accessory now available @ Katzenworld Shop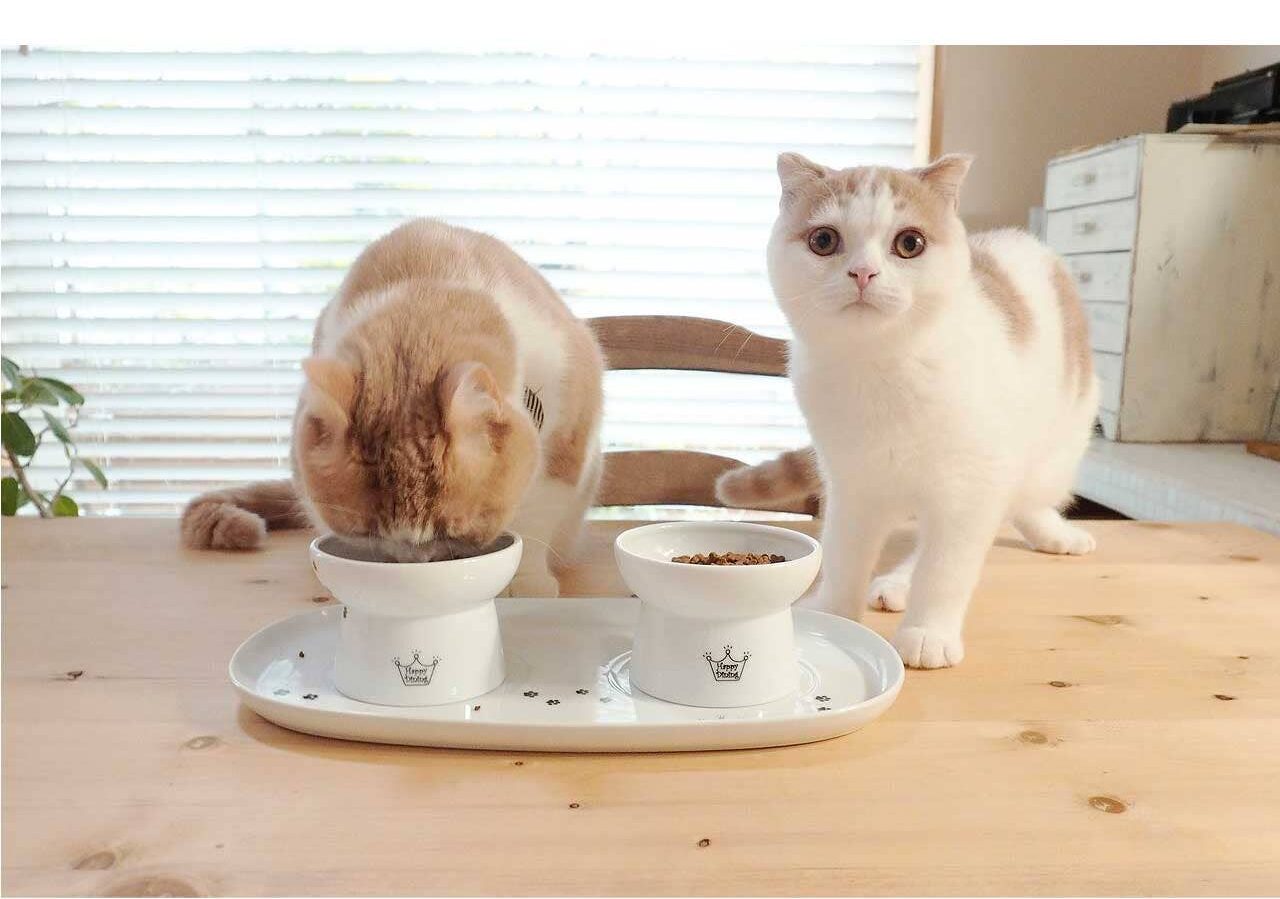 I am a creative writer and copy editor living in Bangalore, India. Reading and writing are second nature to me and are interwoven with my personal history, keeping me sane. And I love traveling and falling into the many worlds it opens up as I wander within and without.