Wherever possible, you should let your cat roam free in the great outdoors. Exploring new environments gives them mental stimulation and opportunity for different kinds of exercise.
There are some risks to letting your cat outside — especially if you live near busy roads. But you can ensure your cat has a safe haven outdoors by making your garden feline-friendly. Here's how:
Watch out for wildlife
While it's nice to invite wildlife into your garden, it's not a great idea when you have a natural hunter in your home. If you do want to invite squirrels or birds, make sure feeders are kept well out of the way, and fit your cat's collar with a bell.
Be careful with ponds and water features

Your cat will probably be tempted to drink from a pond, or even go fishing. To reduce the risk of them — or any pond life — coming to harm, fit a wire mesh above your pond.
If you have a water butt, make sure to keep the lid securely fastened.
Think about garden decorations
Garden decorations can be fun for your cat to explore — just make sure they can't topple over and hurt them. Shallow water features, empty plant pots and benches are a good idea.
Check for toxic plants
There are a number of plants that are toxic to cats, so you should always double-check before planting something new. You should also make sure that anything already growing in your garden is safe for your feline friends. You can always plant something like catnip instead! Our UK readers can buy this from their local Wyevale Garden Centre.
Below is a list of some of the most common toxic plant species. You can find a full list on the Cats Protection website.
Lily

Hyacinth

Daffodil

Chrysanthemum

Snowdrop

Cowslip

Crocus

Foxglove

Holly
Create a toilet area
Providing your cat with a toilet area will reduce the risk of them digging up your flower beds, and help them to feel a lot more comfortable outside. Leave some fine soil in a secluded area, sprinkling over some used cat litter at first so they recognise their scent. Regularly dig the area over for hygiene purposes.
Provide shelter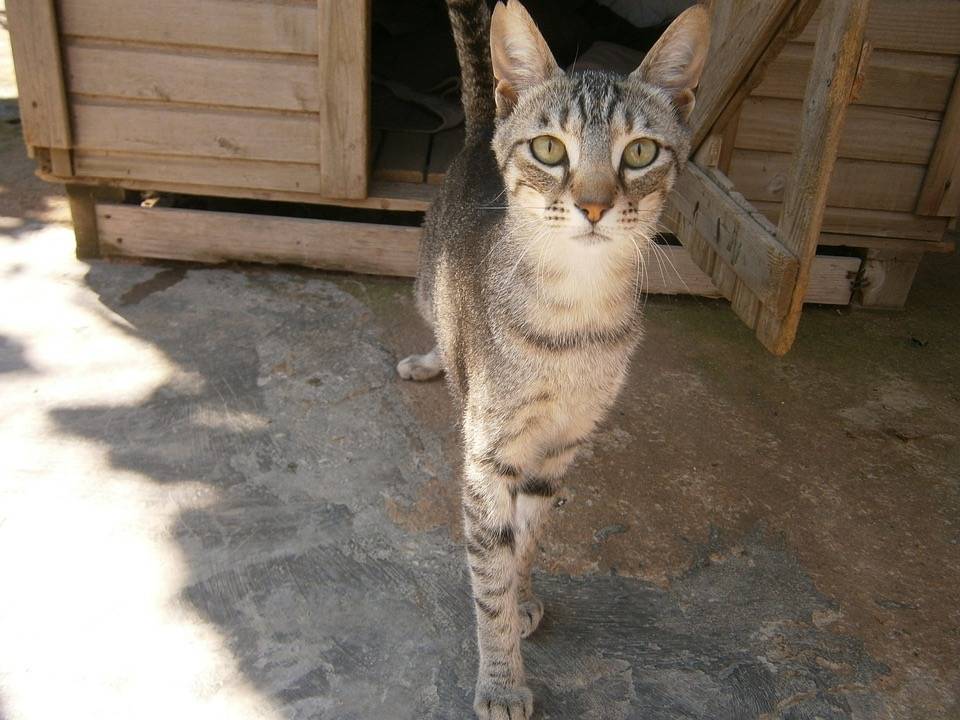 Ensure your cat has a shelter when it's particularly cold or wet out by installing a cat flap in your shed, making sure hazardous items like hedge trimmers are safely stored away.
Provide a scratching post
Prevent your cats sharpening their claws on your furniture by providing a scratching post outside. A fence post or large log will be ideal. 
Prevent them from straying
If you're worried about your cat straying too far and getting into harm's way, bordering your garden with a tall fence and hedge should prevent them from veering. Alternatively, you could invest in a cat run like these from Omlet.
Creating a cat-friendly garden is a fantastic way to ensure your furry friend has a fun and safe outdoor space to enjoy. Let us know if you have any tips in the comments section!
Advertisements
The full range of Necoichi raised bowls and accessory now available @ Katzenworld Shop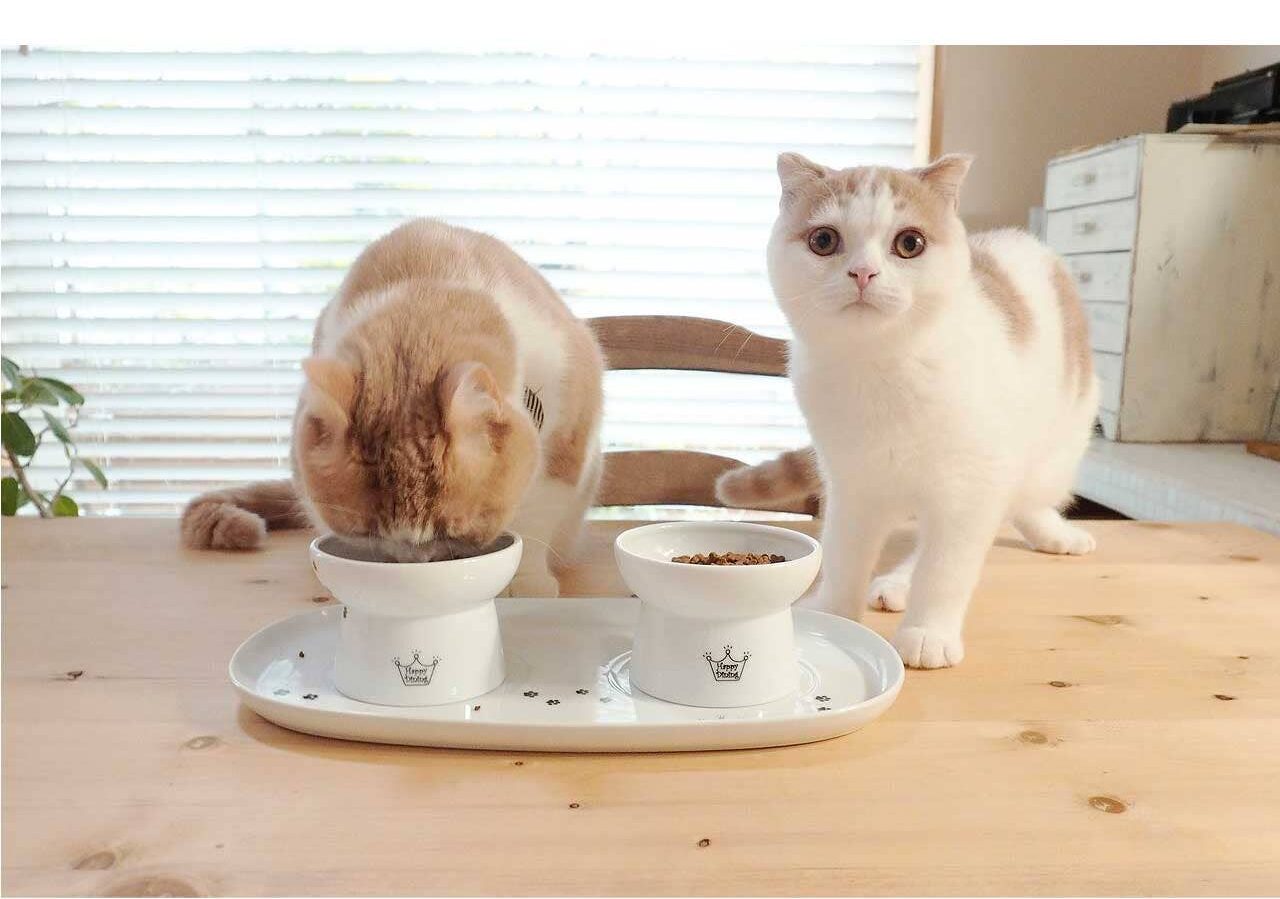 We regularly write about all things relating to cats on our Blog Katzenworld!
My partner and I are owned by five cheeky cats that get up to all kinds of mischief that of course, you'll also be able to find out more about on our Blog
If you are interested in joining us by becoming a regular contributor/guest author do drop us a message @ info@katzenworld.co.uk .