I decided to get Dexter a few months after my little brother, Daniel, died. It was the worst time of my life and I was at risk of continuing an existence of grief that consumed my whole life and would not allow me to function. It sounds so corny but this little cat helped me through.
Dexter has been so much more to me than a pet this past four years. He's an odd cat – loyal and chilled out like a dog – and he has seen me through the hardest of times. He licks away my tears and lets me hug him close like a teddy bear. I can't even go to the loo without him jumping onto my lap he quite literally follows me everywhere.
It started on the day we picked him up, I got him in Newcastle and after a week with me at his 'grandparents' home he came to London to start his adventures. He slept all of the way home and pretty much lived in my cardigan being carried around (out of reach of my parents dogs!) for the whole week, he struggled with solids and he was the runt of the litter so we fed him kitten milk and built him up.
My ex didn't argue when I asked to keep Dexter after the break up – everyone knows that Dexter sees me as 'mam' and that he (as much as me) couldn't cope with a goodbye. That first night in the new house all on my own after 8 years of always having someone around could have been lonely. But instead, Dexter strolled around to check the house out, then curled right in my lap as if to say 'this is my home' I knew in that moment that with this little lad I would never be alone, it would always be me and him.
When I met my new boyfriend Matt he very quickly realised that Dexter is part of the deal!
Dexter didn't even seem fussed when we brought home a little brother for him, I'm really proud of how he's taken it all in his stride. Not only is he teaching him how to be a cat (Floki is a bit dumb and his mother abandoned him too young) but Dexter protects his 'little brother' too. Floki became trapped in the bathroom, the door was too heavy for him to push back out. I awoke to yowls and scrabbling – Dexter was waking us to let Floki out! When Floki ran out, they touched noses and there was peace in the house that morning. Back to chasing each others tails in the evening mind, but it was a wonderful moment while it lasted!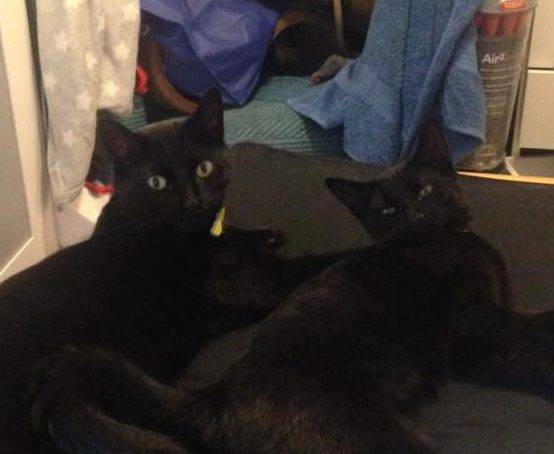 House parties are his favourite, he gets to put on a bow tie, and lay in the middle of the floor with his old toy (humpy monkey) and be stroked all night. He's very vocal, if he wants a cuddle he will ask the guests! The next day he'll be tired from the late night, and set his head on the pillow for most of the day (much like his hungover owner!)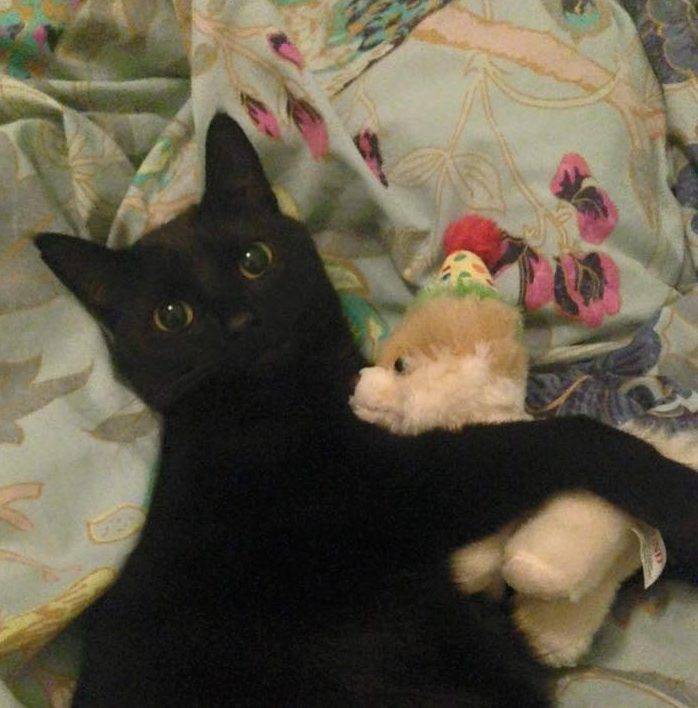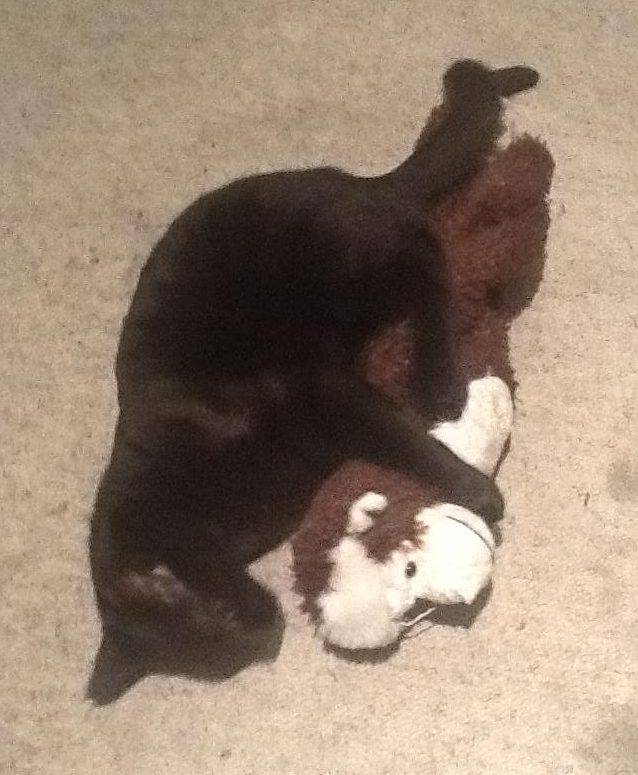 Yesterday was Dexter's 3rd Birthday, and we spoilt him rotten.
Happy Birthday Dexter!
Rachel
xxx
Advertisements
Visit our Shop for top-quality cat toys and cat lover products!
I am a northerner living in London. I work for a media company (my views are my own and not theirs!) and I love writing, partying and London life 🙂