Hi everyone,
Please find below a Guest Post by Heather Roberts with useful tips around keeping your house safe without harming your cat.
Not yet subscribed to our Newsletter? Click here.
We all enjoy the fun times we have with our cats, playing and petting and observing their funny habits and adorable behaviour in most cases. There are plenty of ways our favourite pets can also make our lives pretty miserable too however, so you will need to consider all the issues they could cause while cleaning your home, as well as the issues said cleaning can cause for them. From accidents caused by muddy footprints if your cat likes going outside to a lot worse such as stepping in a really dirty litter box and dragging filth around, cleaning requires a lot of care. Make sure you pull it off right and you will have no issues keeping your cats healthy and your home clean. Let's get started with some tips:
Damage control
Making sure you have handled the hygiene of your cats is a first and extremely important step to keeping your home clean and their lives safe. Taking care of the fur of your cats is one way you can keep most hair out of the way, so give them a good grooming to keep their coat shiny and free of shedding hair. This will make the job of house cleaning a lot easier to handle as time goes by. Lint rollers are the must have item when you have a cat living in your home, so you would do well to ensure you have several so you can keep your couch cover and other surfaces clean. Lint rollers will give you a lot more control over everything you would otherwise lack, so make sure you use them to your advantage and throw away the sheets when you're done to keep the cats from playing with them.
Removing pet hair
One thing you need to keep in mind is that the removal of pet hair can be a really bothersome task, so you will need to combine it with your usual upholstery cleaning and carpet cleaning work. You can make use of the beater brush on your vacuum cleaner, but you will still need to work on things if you want to improve upon what you already have. You can use a pet rake to groom the cats, then you can help groom them more efficiently, since the nylon bristled brush will be a really good solution that would give you a chance to collect the shedding hair. Pet shops also sell pet sponges, which happen to be a really good solution if you want to clean hair off of fabrics and carpets. They can even work on the harder spots that need work and you won't have to worry about the details.
Removing pet stains
Removing cat urine stains can be pretty hard, but you can do a lot better by working on fixing the issue. Mix some white vinegar and water together and you will have excellent results overall when it comes to house cleaning. It is a non-toxic solution you can rely upon to make everything squeaky clean and free of unpleasant smells. The acid inside the vinegar will help keep  smells down to a minimum and you will have a much easier time getting rid of that acrid smell of cat pee. You can also find a bacteria digester for the tougher spots that need more work than usual. You do need to make sure you follow the instructions closely however, as failing to do so could result in issues for your surfaces or your pets. Keep the pets out of the way while the digester does its work and you will have no issues at all. This will allow for a safer approach to the job that doesn't go too far with chemicals unless absolutely necessary during house cleaning. Do keep in mind the digester will need time to do its magic and it will be up to you to keep the cats away. If that doesn't do it for serious pet accidents, then you will need to find professional cleaners to complete the job.
About the author:
Heather Roberts is a freelance guest blogger from London, UK. She has got many published articles on various topics such as home improvement, garden and family activities etc. She loves to spend her time with family and friends and she also tries to live an eco-friendly life.
Advertisements
Visit our Shop for Lisa Parker merchandise!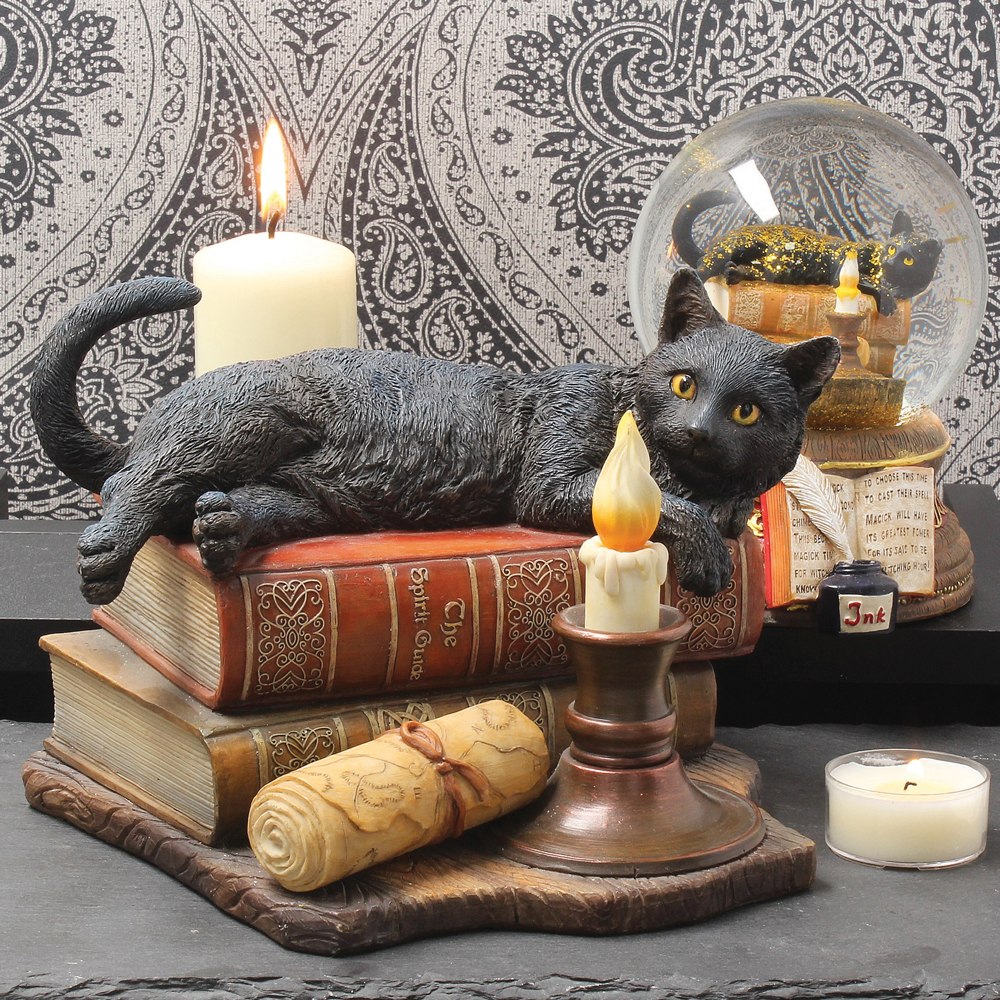 We regularly write about all things relating to cats on our Blog Katzenworld!
My partner and I are owned by five cheeky cats that get up to all kinds of mischief that of course, you'll also be able to find out more about on our Blog
If you are interested in joining us by becoming a regular contributor/guest author do drop us a message @ info@katzenworld.co.uk .