If you have a pet, you will know what it is like having to drag your poor little defenceless furry (or maybe not furry) friend to this strange place that smells funny, has weird and unusual noises and people in scrubs who poke their little faces and bellies, look at their teeth, stick sharp needles into them, or even worse (ouch!) – measure their temperature! Our cats really do not like going to the vets, even though it is only once a year that we (and our cats) have to go through this ordeal when visiting vets surgery for a check up and vaccination they know that when the pet carrier is brought from the garage and sprayed with Feliway it is time to run and hide. Even doing it days in advance does not help – our cats avoid going anywhere near the carriers, never mind getting into them!
This evening was no exception – we had to hunt Anton down and, once we got hold of him, reversed him into the carrier – this, we have discovered, is the only way of pushing him into the carrier. If you attempt to put the cat into the box the with his head in the front, the cat turns into a star shaped figure and there is no way to fit the star into a small opening of the box.
As soon as Anton was all "packed" his little sis Alsou had to be found and packed into her carrier too. She has heard Anton's loud singing by then, and ended up jumping onto the top of the built in wardrobe in our spare bedroom, so Simon had to climb on the bed and bring her down to the sinful Earth… And the same "reversing" process had to be repeated with her.
Once in the car, we had been treated to a once-a-year-experience of the Russian Blue duet, where Anton sings in long low notes and Also pipes in with the small high notes in between. My heart breaks for them, but internally I can rationalise that it is for their benefit.
Anton actually has been in a bit of a pickle last year – he ended up in the animal hospital for a while under the drip back in October – his neck went wonky all of a sudden and we were worried that he suffered a stroke. After a few days of investigations (ultrasounds, x-rays, biopsy, blood tests and blood pressure measuring) he was diagnosed with Conn's Syndrome and hypertension, so he is now on 2 prescription medications and potassium supplement for the rest of his life. I guess this time he was more distressed about the visit as his memories are still fresh from his October ordeal. We have been inviting nurses to do blood pressure measurements at home so he was avoiding the stress of going to the clinic but vaccinations and annual examination has to be done at the surgery so we had to take them both there.
We are back now, cats are happy to be home again. Only Nikki is left to deal with sometime in March – she is our local vets' worst patient, she has has a short fuse and will likely to draw your blood if you annoy her. That's the feral spirit she does not expose when at home.
About the author:
Hi, I'm Natalya, aka Tatikprice. I am a thirtysomething Ukrainian girl living in the far east of London. Welcome to my virtual home! In addition to guest blogging here on Katzenworld I also run my own Blog.
Advertisements
The full range of Necoichi raised bowls and accessory now available @ Katzenworld Shop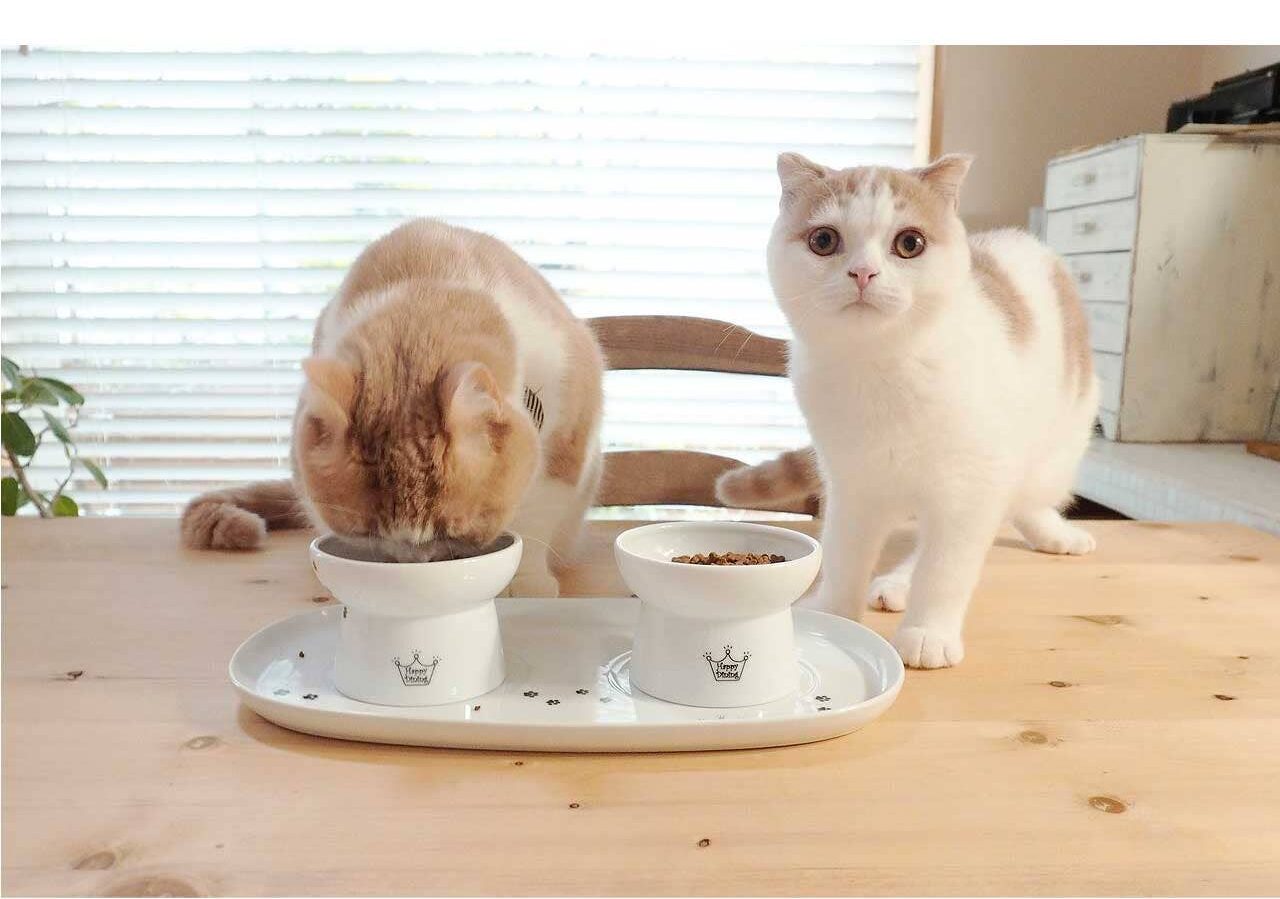 Just an ordinary girl living in the far East… of London