'Shiny Little Blessings' is all about celebrating the blessings in your life and expressing yourself with personalized and custom made jewellery you wear!!!  Sabine Schoepke is the founder of 'Shiny Little Blessings' -She originally started on Etsy in 2009. They were aslo featured at the 2015 Primetime  Emmy Awards.
I'm going to open it for you so you can see how beautiful it is… Purr.. Ready set…..
Wow, it was wrap so pretty I really didn't want to mess it up, but I saw the ribbon and it was all over..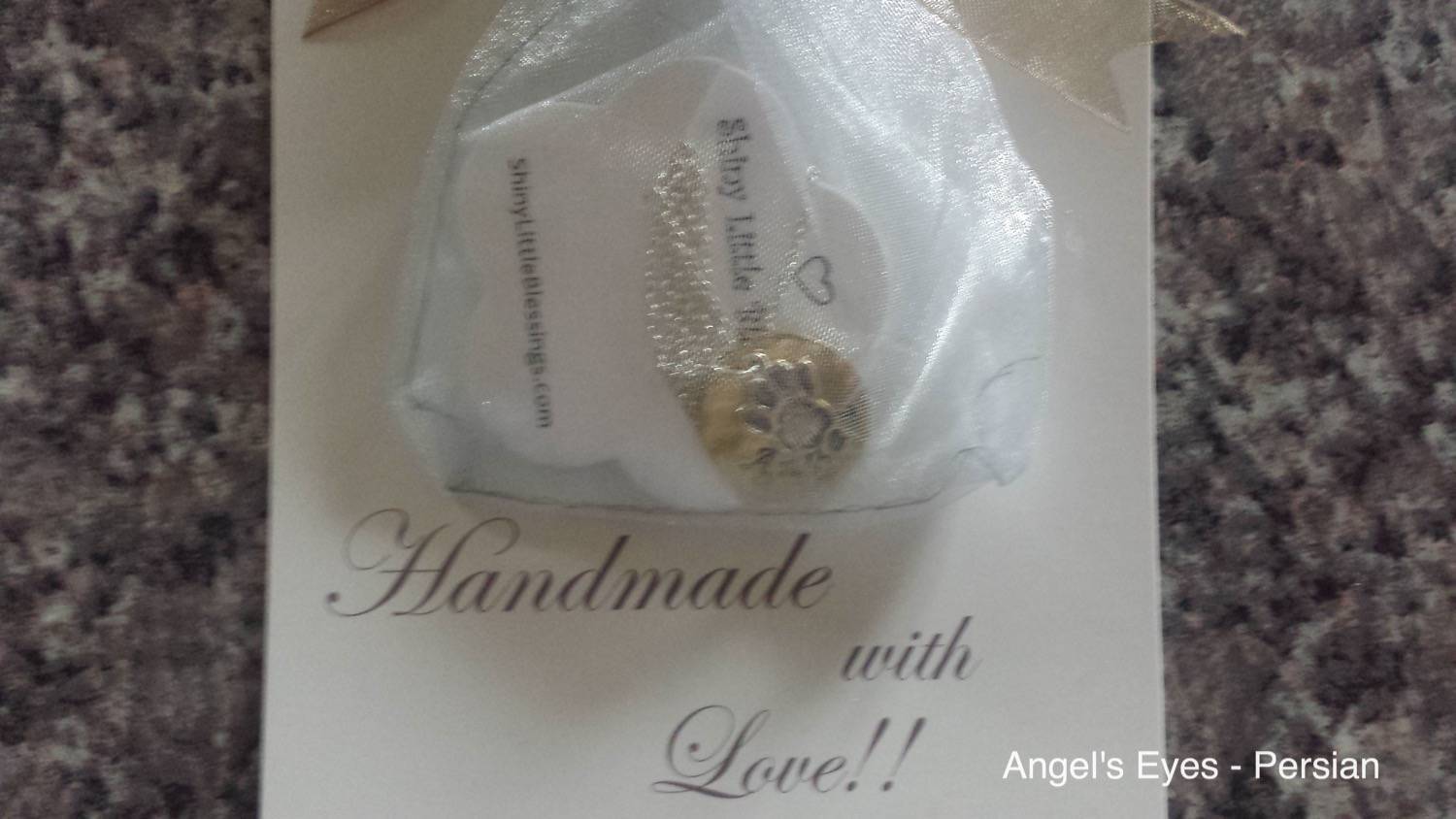 On to my ribbon for now…
Sorry for the blurriness I was having so much fun with the ribbon..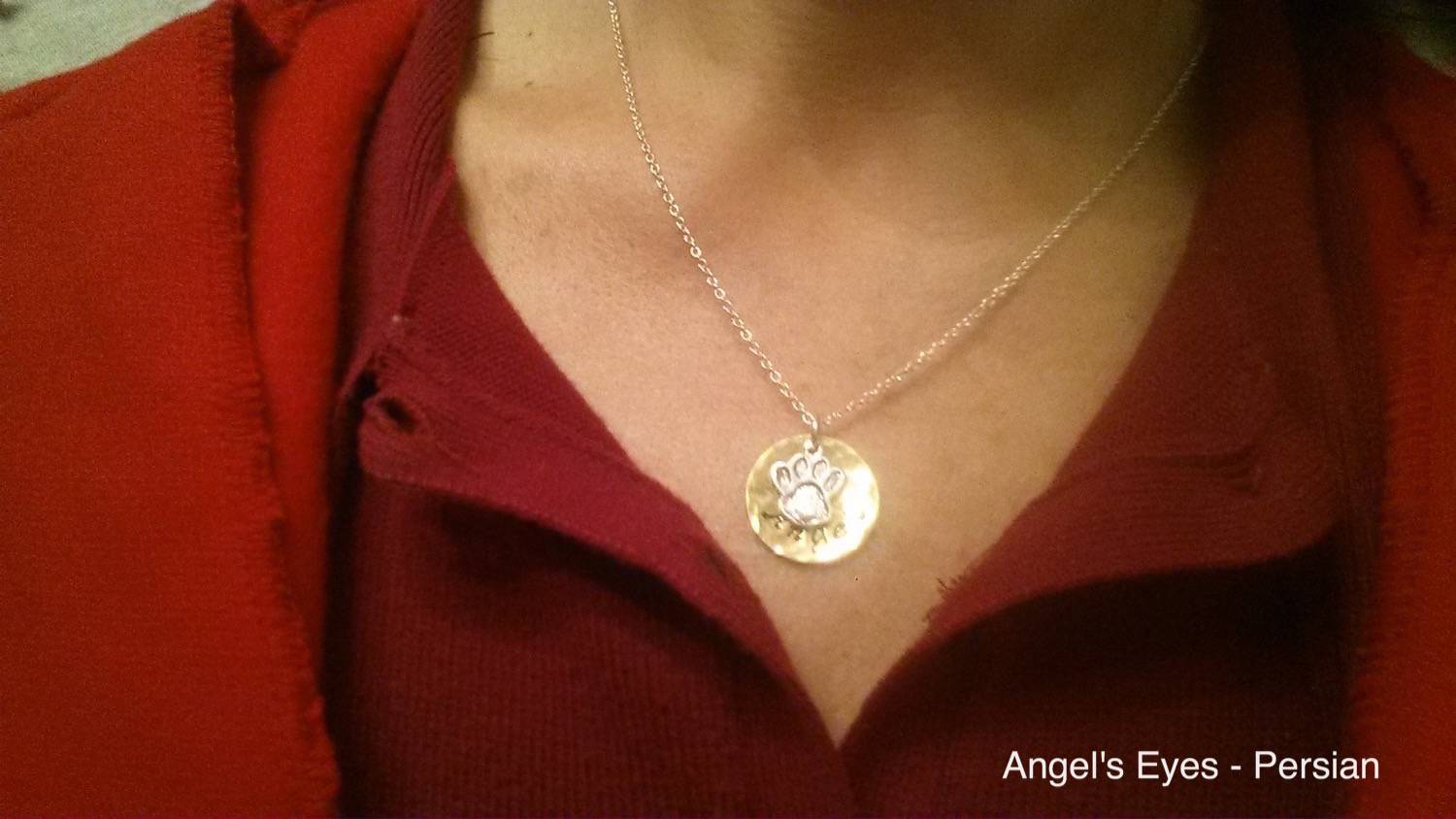 Mom put it on so you can see how it looks. What do you think? I think it's Purrffect!!!
Shiny little Blessings makes all kinds of Jewellery from bracelets, earrings, necklace for Him or Her they are beautiful hand stamp but the hard part is to pick the one you love because they are all beautiful and can be personalized. They have even a personalized guitar pick now that is amazing.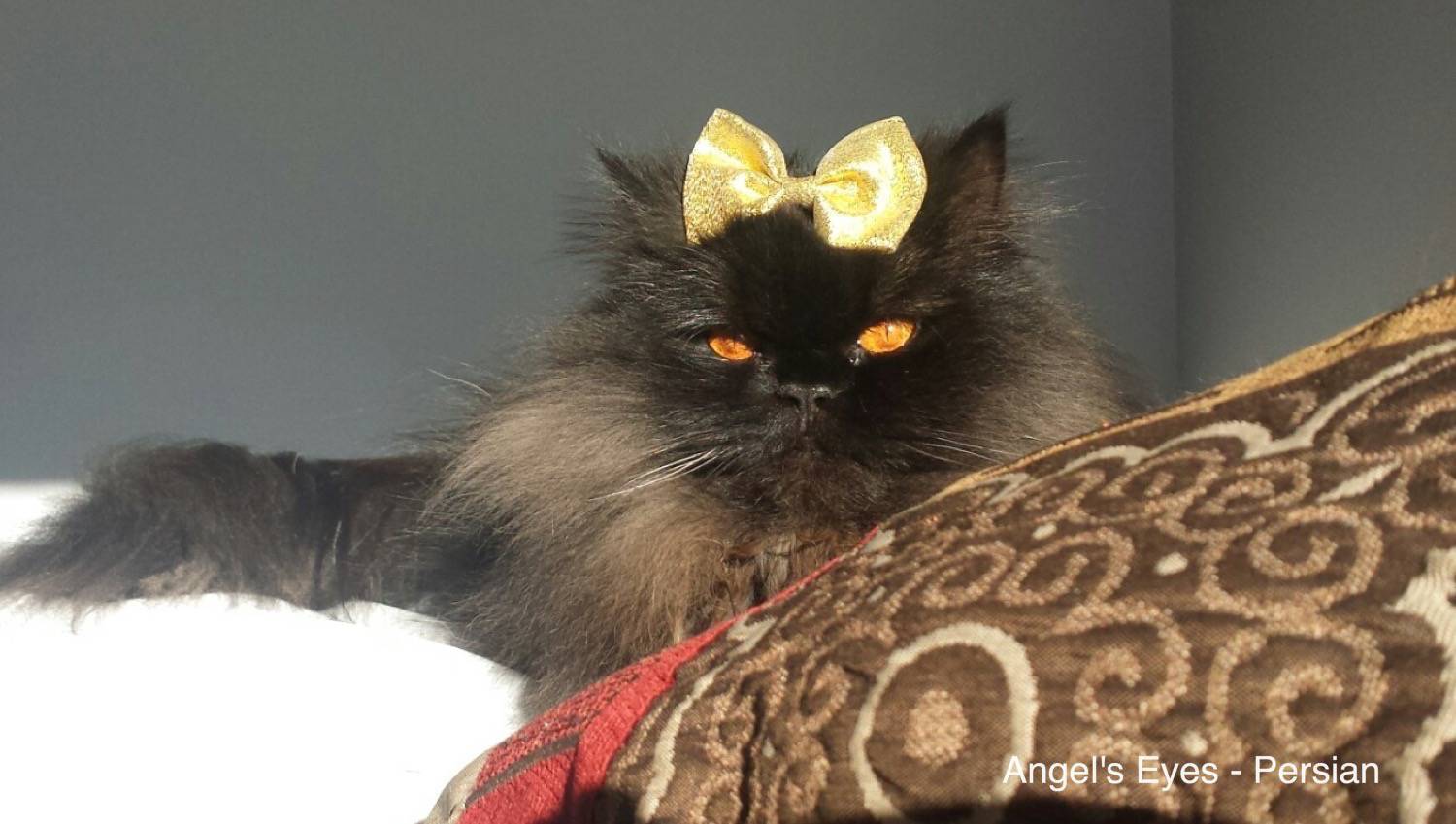 If you like what you see so far I have something amazing to tell you about Shiny Little Blessings they can take a photo and make an Engraved picture Pendent off a photo.. Do you think my photo would look good in a pendent? That would make a nice gift for mom from me.
Mom sure does love the pendent with my name on it and she wears it every day now..  If you would like to get a piece of jewellery from Shiny Little Blessings here is the links for you..
Website      –   http://www.shinylittleblessings.com/tab=page_info
Twitter        –  https://twitter.com/shinyblessings
Pinterest     – https://www.pinterest.com/ShinyBlessing/
Instagram   –  https://www.instagram.com/shinylittleblessings/
Goggle          –  https://plus.google.com/117553607247000672168
Email            –  LotsOfLittleBlessings@yahoo.com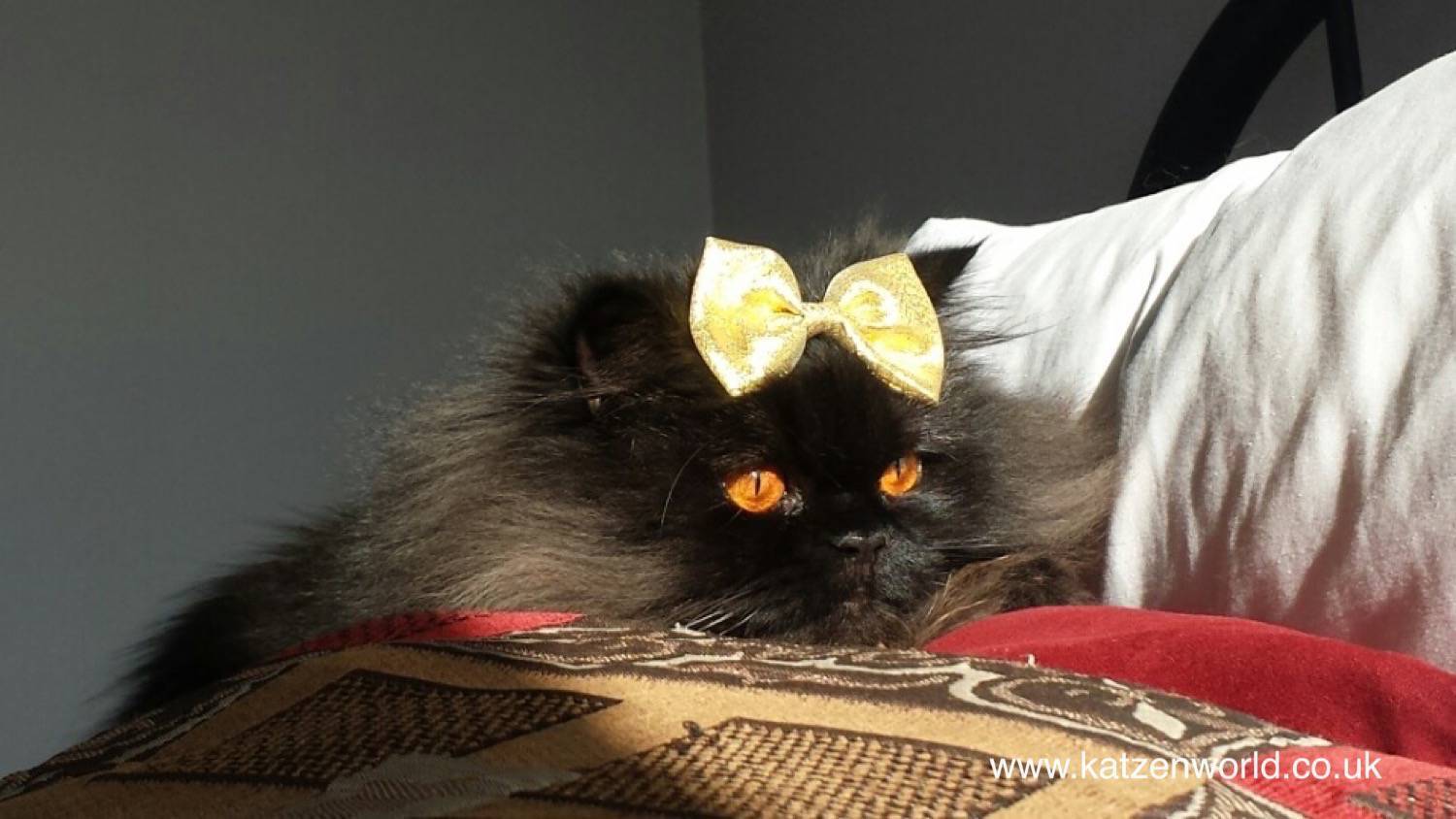 Thank you for stopping by to see the beautiful Shiny Little Blessings remember we are blessings in this world. Leave us a message and let me know what you think…. Love to hear from all of you.
Oh and don't forget to sign up to our Newsletter by clicking here.
Love
Angel Eyes
Advertisements
The full range of Necoichi raised bowls and accessory now available @ Katzenworld Shop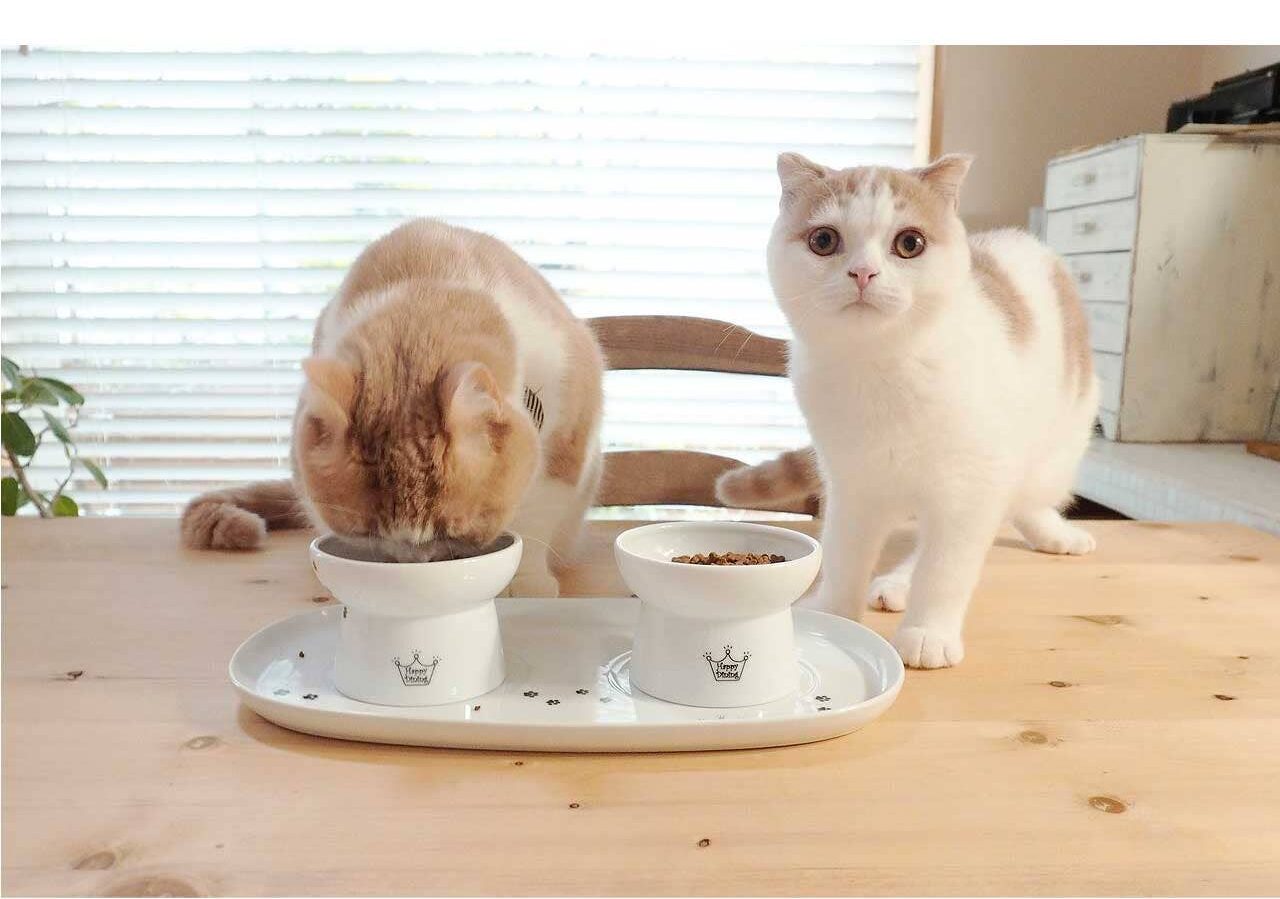 Angel has a big personality with a big heart. She was born September 24, 2013 in Chicago. She is very smart and learns anything by showing her once. She has won 12 photos contest and also has done advertising for pet tags for A Pets Life. She will play with any toy and would make a great product tester for toys.