Hello my friends,
It's nice to see old friends and new friends today. I have brought you a new book that is Pawsome to read that I think you might enjoy reading or giving it as a Christmas stocking gift. The book is call The Pharaoh's Cat by Maria Luisa Lang. It's a very cute book that Pharaoh's Cat narrated in the present sense by the cat himself. This story is free-spirited, quick witted stray in ancient Egypt who suddenly finds himself with human powers joined in his feline nature.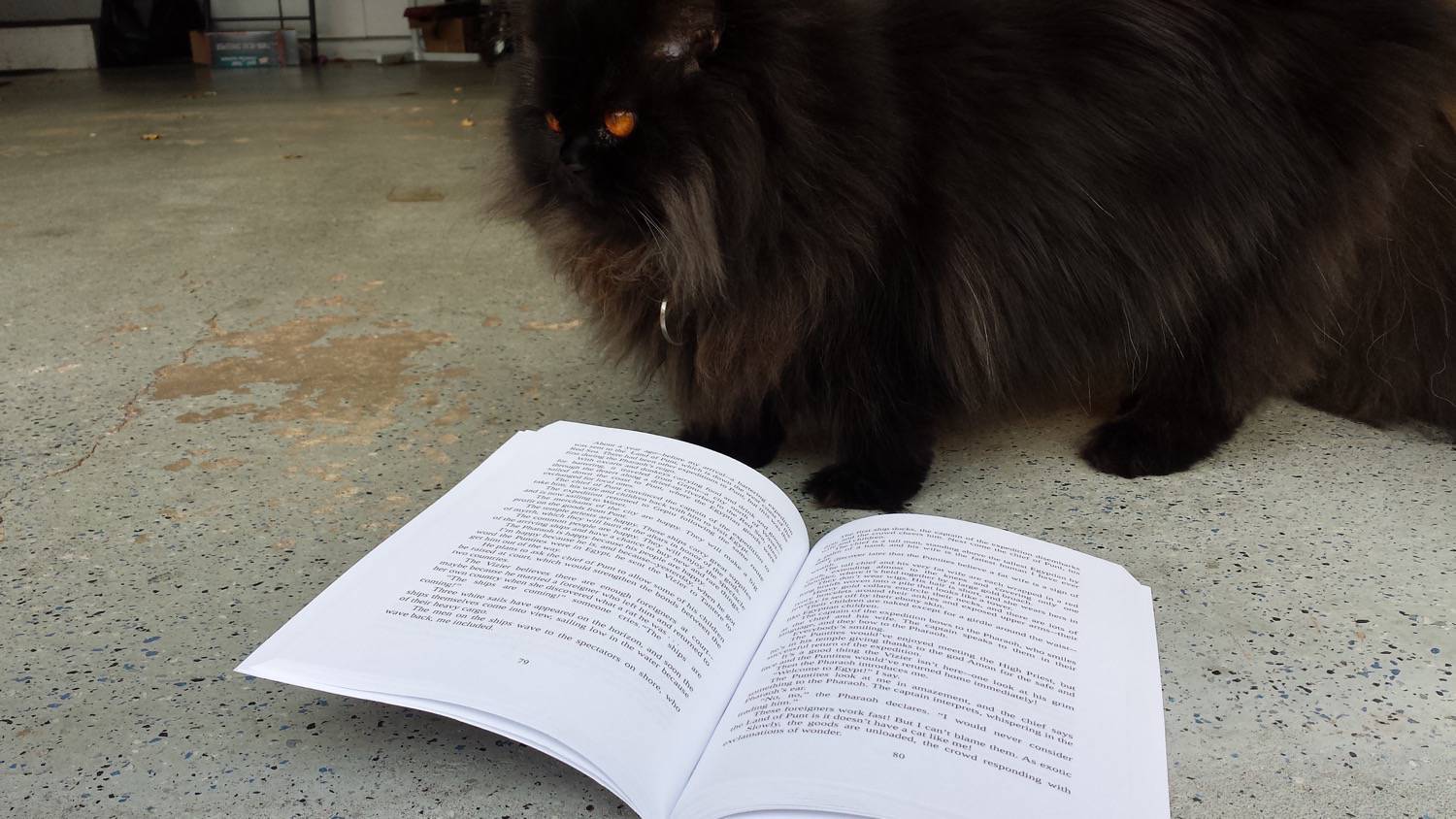 This book is so good that I can't put it down that I even brought it outside to enjoy the sunshine while I'm reading. Okay I may not be able to read, but mom is reading it to me. Purr…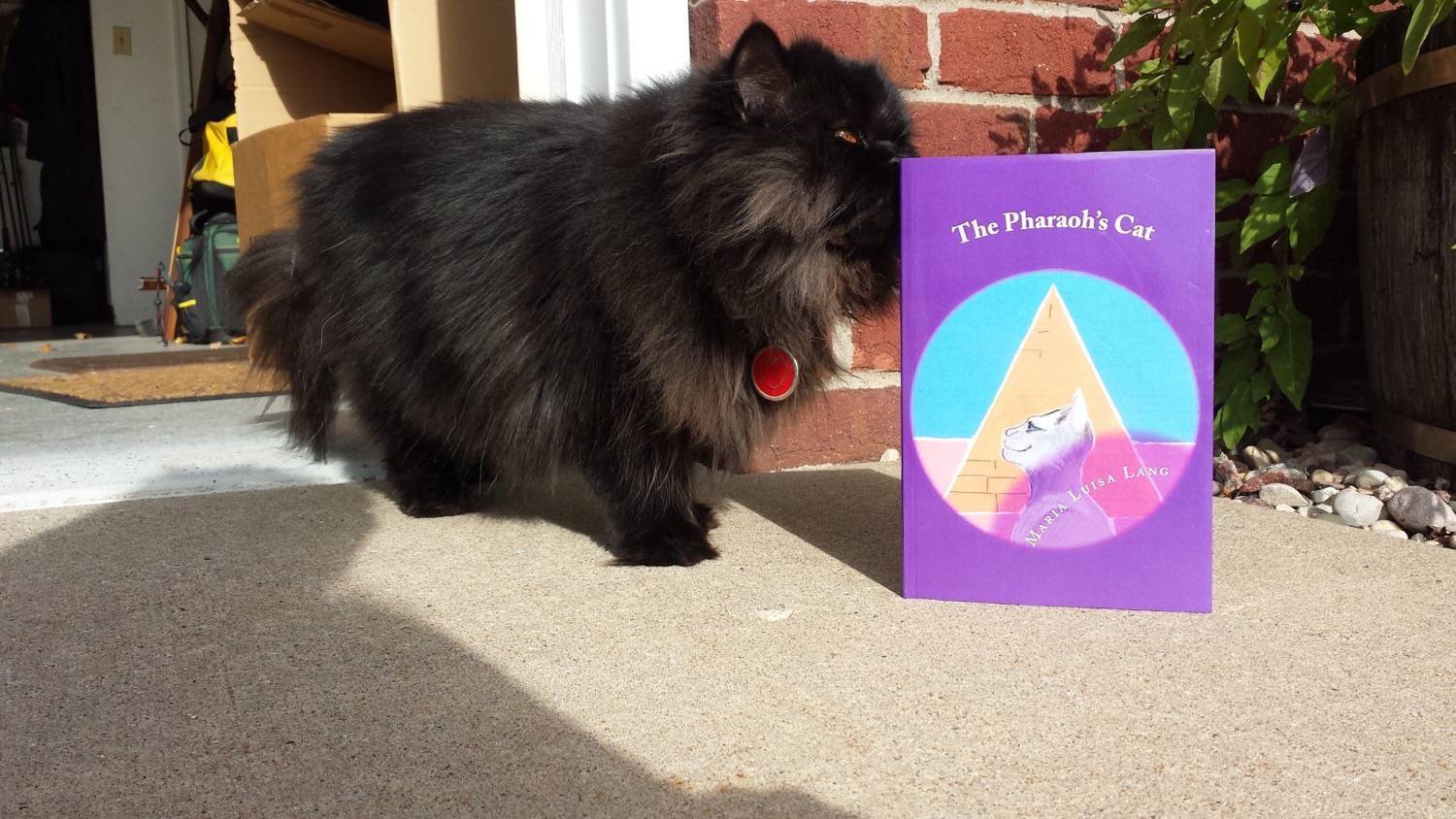 I love the part of the story that the cat immediately captures the attention of the seventeen-year-old Pharaoh, making him laugh for the first time since his parents' death, and is brought to live with him at the royal palace.  Oh yeah theirs a Royal palace that he visits . Purr….
Mom said, the cat's adventures take the reader from a series of events in ancient Egypt to contemporary times. Well researched with informative details on the history, culture and geography of ancient Egypt, the book is rife with laugh out loud situations and other passages are beautifully poetic and touching with truly heartfelt sentiments. I thoroughly enjoyed the story. A must for lovers of those revered feline creatures so admired in the annals of ancient Egypt. I totally agree with mom about this book. Purr..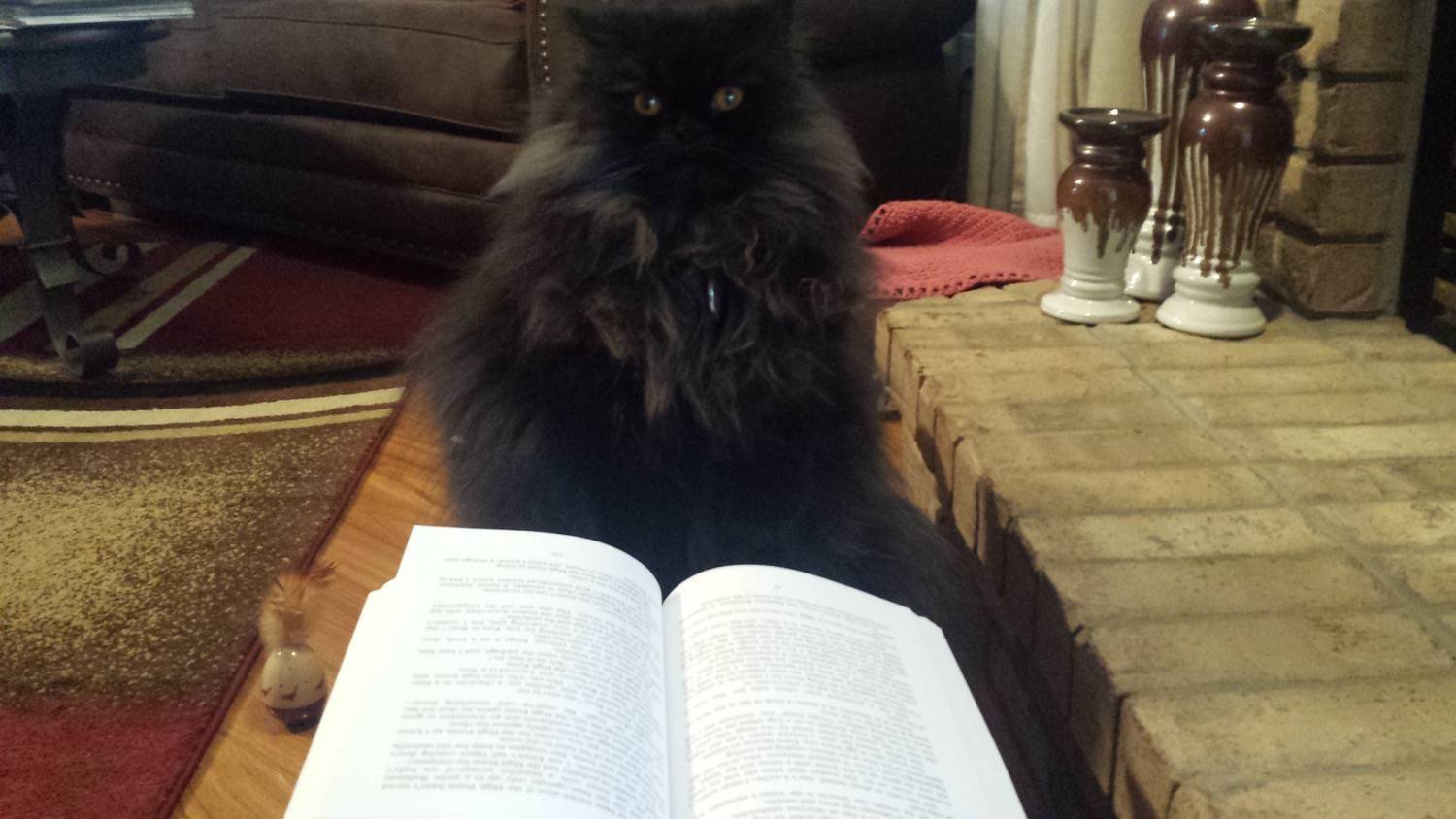 Here something about the Author:
Maria Luisa Lang was born in Rome, Italy, and lives in New York City. She has a degree in art from the City University of New York, and her artwork has been exhibited in New York galleries.
She often returns to Italy to visit her family. She has also stayed for extended periods in Bath and London. She loves all animals and is an amateur Egyptologist. Her love of cats and ancient Egypt inspired her to write two novels about them. The Pharaoh's Cat is her first novel. She has almost completed its sequel, The Lady of Mystery.
If you would like a copy for yourself or to give as a gift here's the links below…
Amazon   –  http://www.amazon.com/Pharaohs-Cat-Maria-Luisa-Lang/dp/099633520X/ref=tmm_pap_swatch_0?_encoding=UTF8&qid=&sr=
Thank you for stopping by again I hope you enjoyed my book review. Please leave me a message and tell me what you thought,
Love,
Angel Eyes
Advertisements
Visit our Shop for top-quality cat toys and cat lover products!
Angel has a big personality with a big heart. She was born September 24, 2013 in Chicago. She is very smart and learns anything by showing her once. She has won 12 photos contest and also has done advertising for pet tags for A Pets Life. She will play with any toy and would make a great product tester for toys.