Hello again,
It's nice to see you all this is my mom we are here to share with you a Jewelry company called Origami Owl a leading custom jewelry company known for telling stories through their signature Living Lockets, personalized Charms, Bracelets and Earrings. They have a special piece to celebrate National Cats day, but we should celebrate cats every day.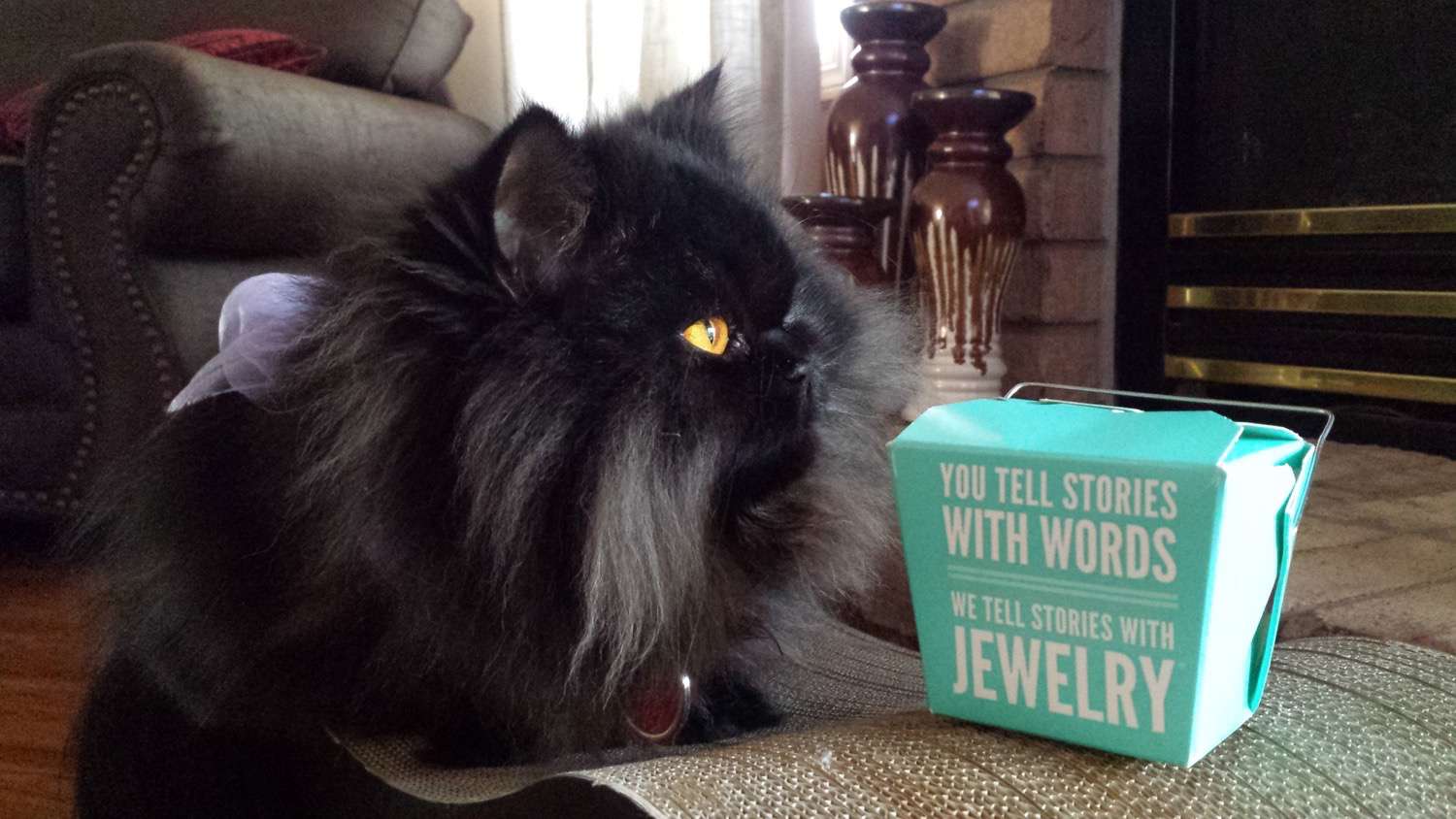 If you saw that mom was wearing the necklace that I'm going to tell you about,but this is the special box it came in. I think it can make a great gift. Purr..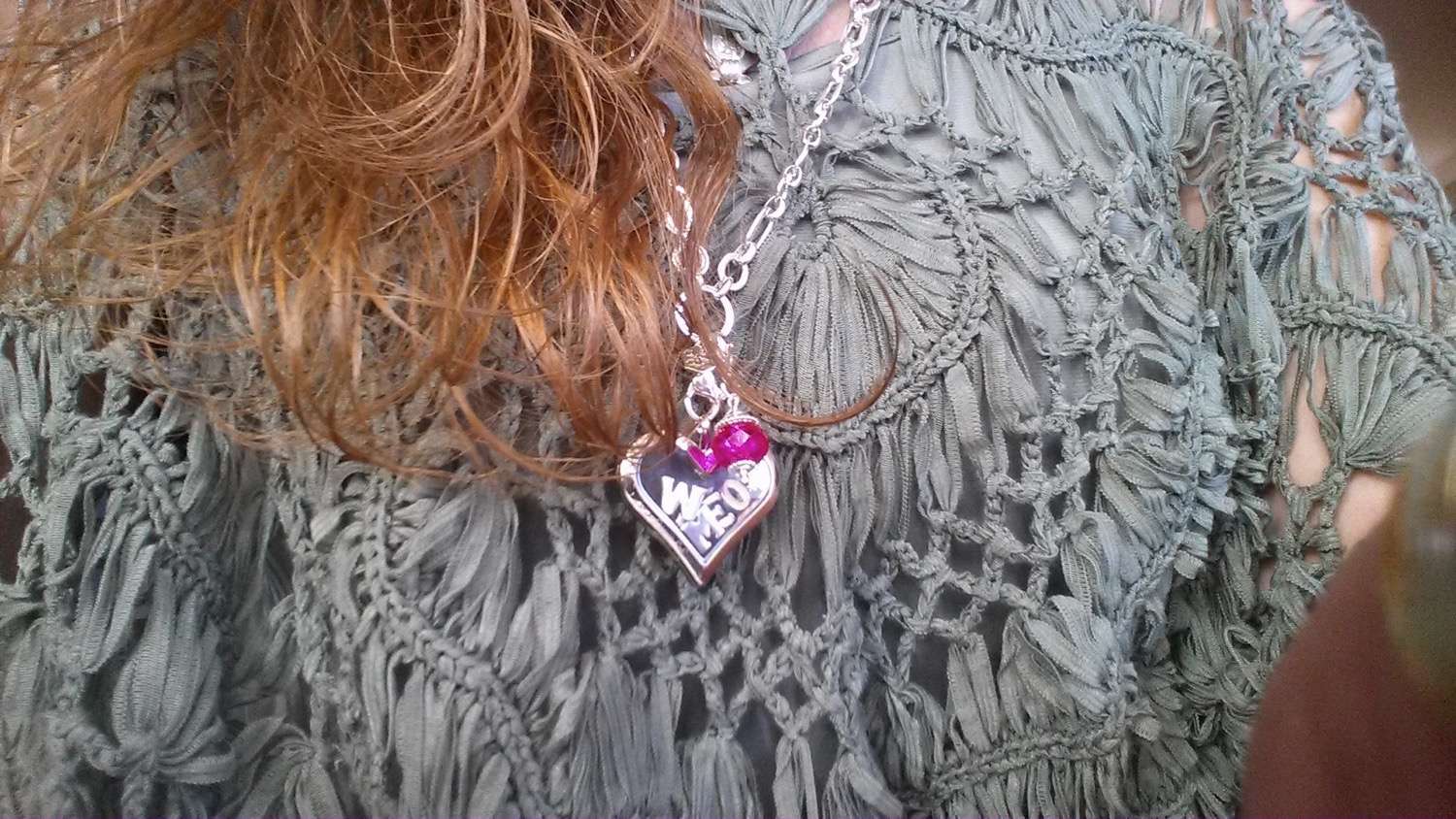 Here's a close up of the necklace if you missed it. I think it's beautiful.. Purr..
It also comes with a protection travel case or to put it away for safekeeping when you are not wearing it. They have all kinds of Jewelry and you can personalize them, for example you can inscribe your cat's name or birthday around your neck or display of affection like this punctuated inscription Locket. They have unique charms that you can create a kitty-theme.
This is going to make a great gift for one of my friends. Shss,,,, it's a secret.. Purr..Purr…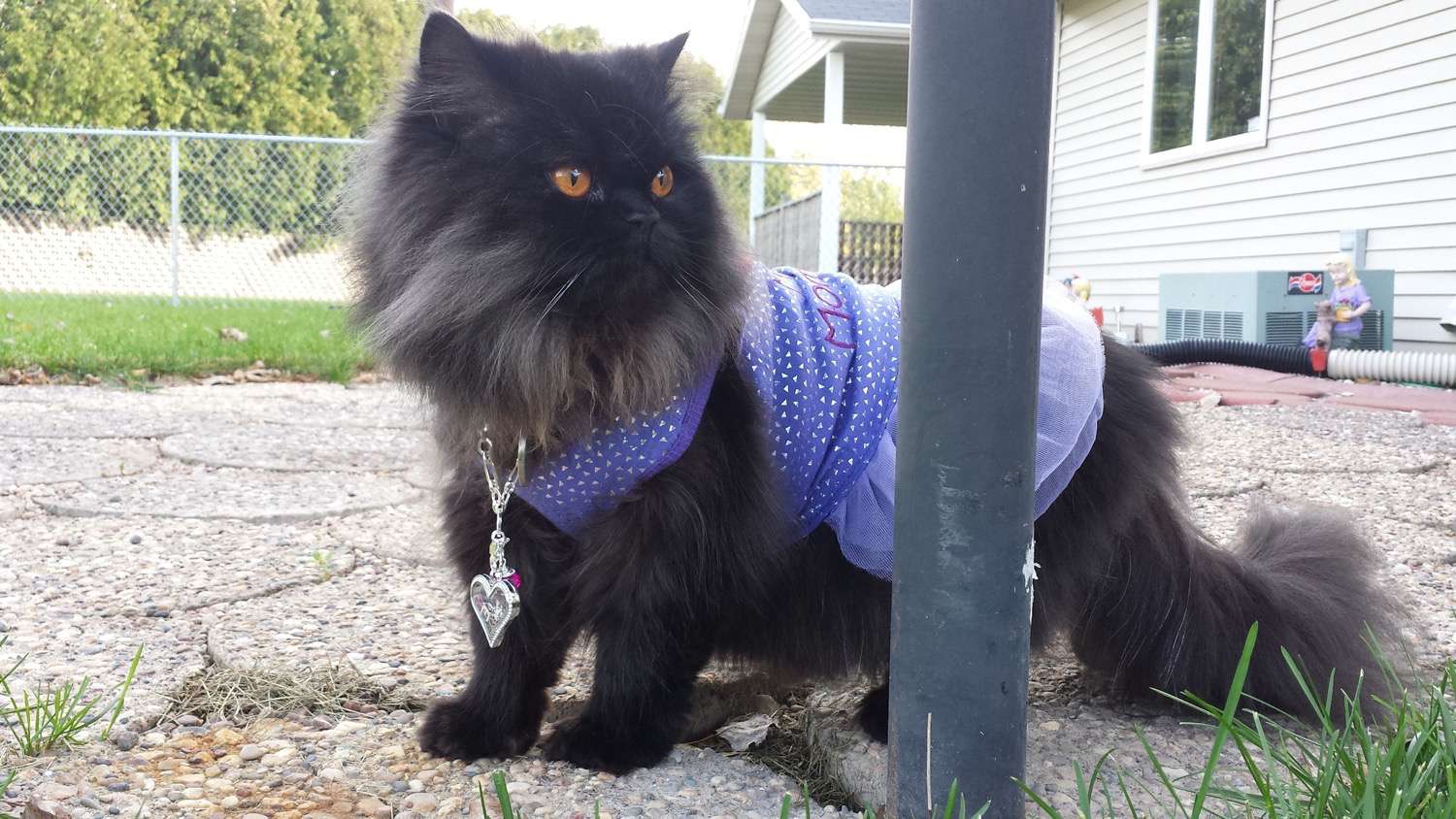 I even tried it on, but of course it's not for me to wear. It has a 24 inch chain but you can also pick the chain, bracelets, earrings and charms. This is a Pawesome Idea! Especially with Christmas coming before we know it. The best part you can book partys too to share with your friends.. Whoo-hoo!! who doesn't like a jewelry party?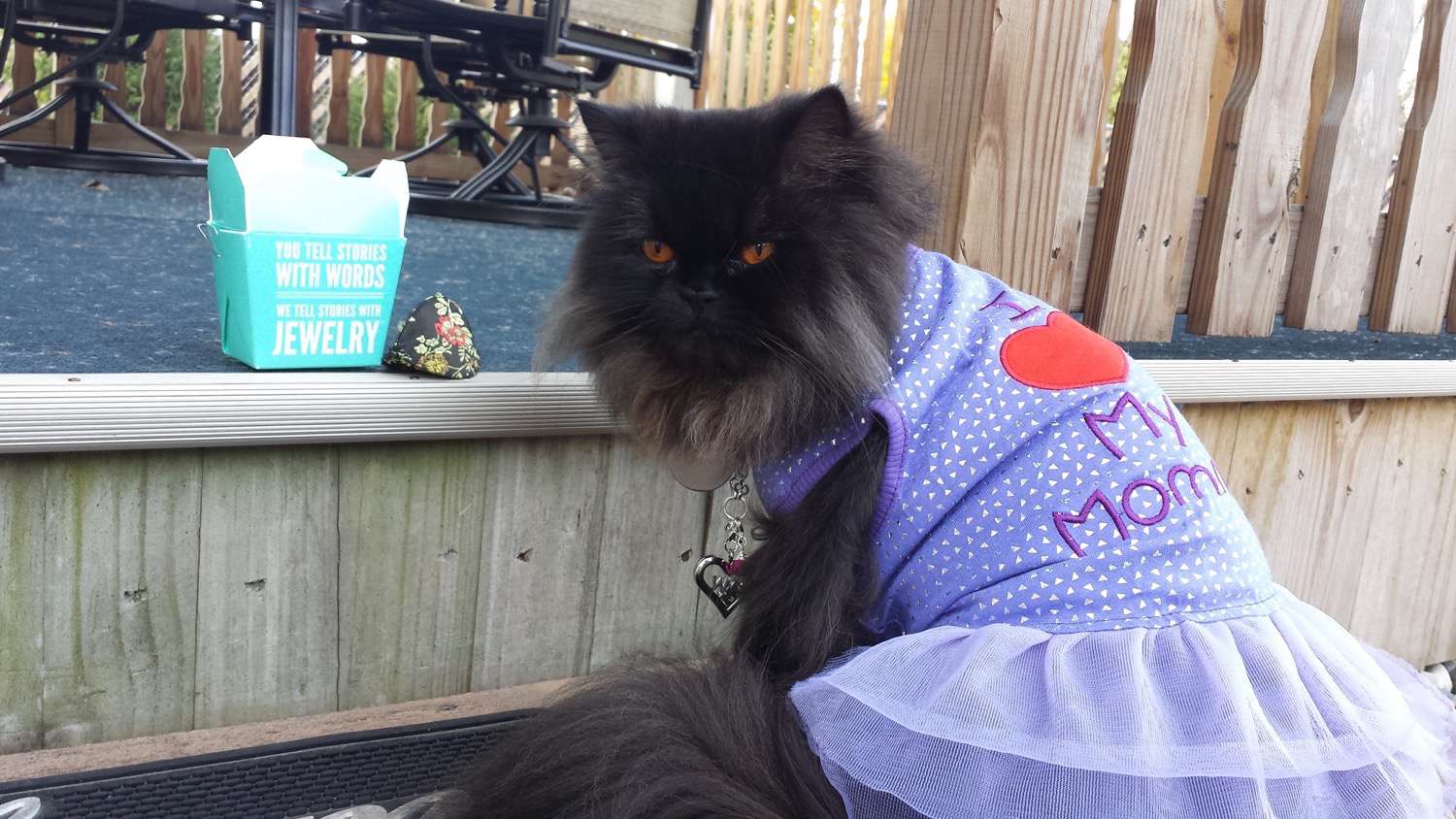 If you would like to get your jewelry you can follow the link below or just go take a little peek,, he,he,he!! What is a peek going to hurt? Purr….
Website : www.origamiowl.com
Facebook : https://www.facebook.com/OrigamiOwl
Twitter : https://twitter.com/OrigamiOwl
Instagram: http://instagram.com/origamiowl/
Pinterest: https://www.pinterest.com/origami_owl/
brought to us by Lippe-Taylor
Website : www.lippetaylor.com
Thank you again for stopping by I hope to see you again,
Love,
Angel's Eyes-Persian
https://www.facebook.com/AngelsEyesPersian/?fref=ts
Advertisements
Click to visit our Shop for the hassle-free Zen Clippers!
Angel has a big personality with a big heart. She was born September 24, 2013 in Chicago. She is very smart and learns anything by showing her once. She has won 12 photos contest and also has done advertising for pet tags for A Pets Life. She will play with any toy and would make a great product tester for toys.