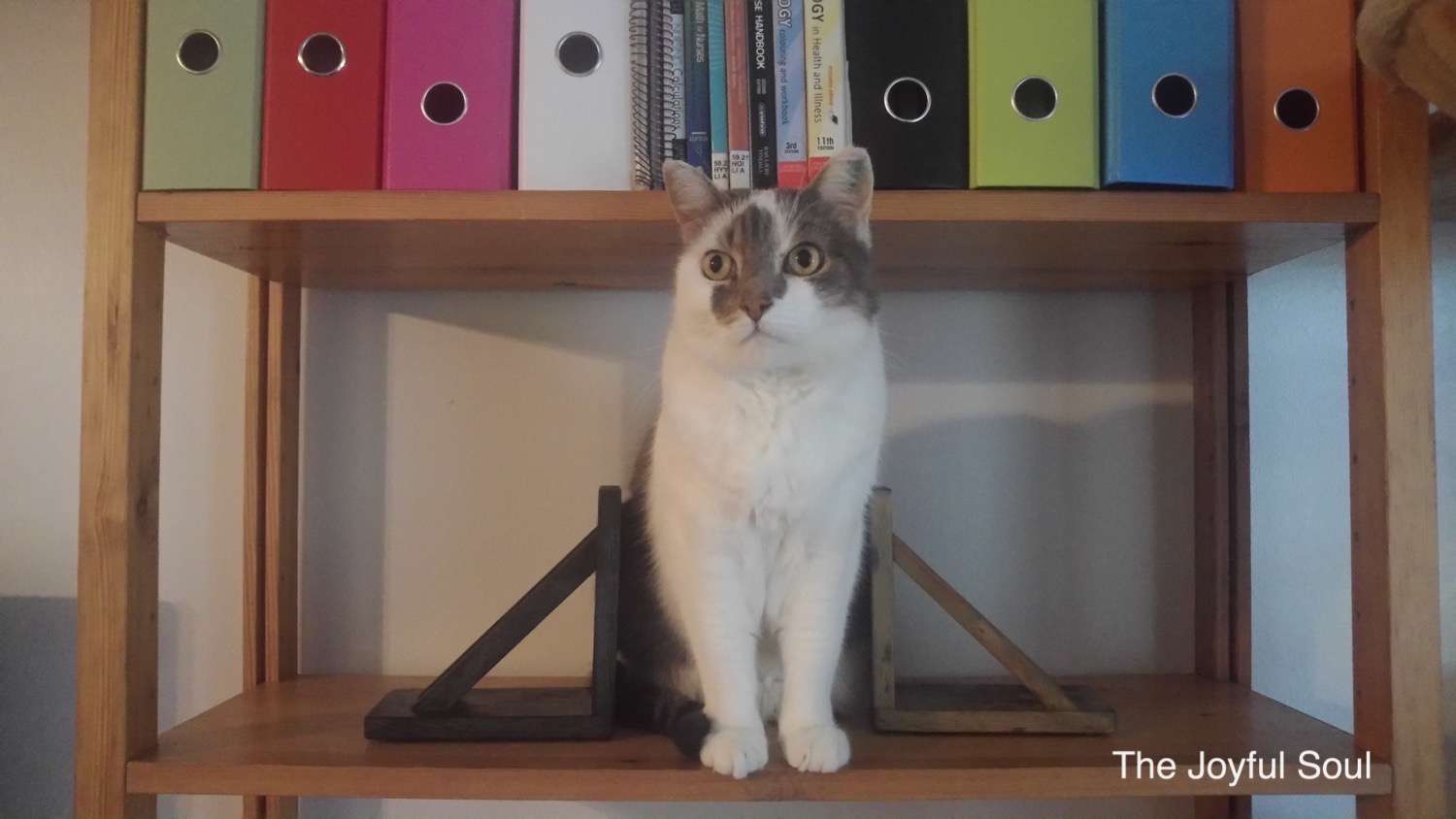 Elvis has taken to sitting on shelves lately. It's partly our fault of course – most of the things that are meant to be on the shelves are still in boxes, so instead there are big empty surfaces perfect for cats to sit on.
A couple of days ago whilst unpacking a box I came across a pair of bookends and put them on one of the empty shelves in readiness for when there are books there. Of course Elvis decided that the perfect place to sit was right in between the bookends! What a sweetie he is.
The other cats do like to wander around on the shelves too of course. They like to go along to the further shelves that do have things on. I'm constantly worrying that they will push the TV over (almost certainly an unfounded concern – it's very stable where it is.)
And we've been having to come up with ways to stop them from getting behind the DVD cases because apparently that's a fun place to go. I guess it's like a tunnel, and apparently the most fun way of getting out is to push through a smaller-than-a-cat sized gap and knock a load of cases down in the process. As you do.
Silly cats.
Love,
Lady Joyful
Do your cats like shelves? Do they prefer empty shelves with space to spread out, or shelves that have fun things to hide behind or knock down?
Advertisements
Visit our Shop for Lisa Parker merchandise!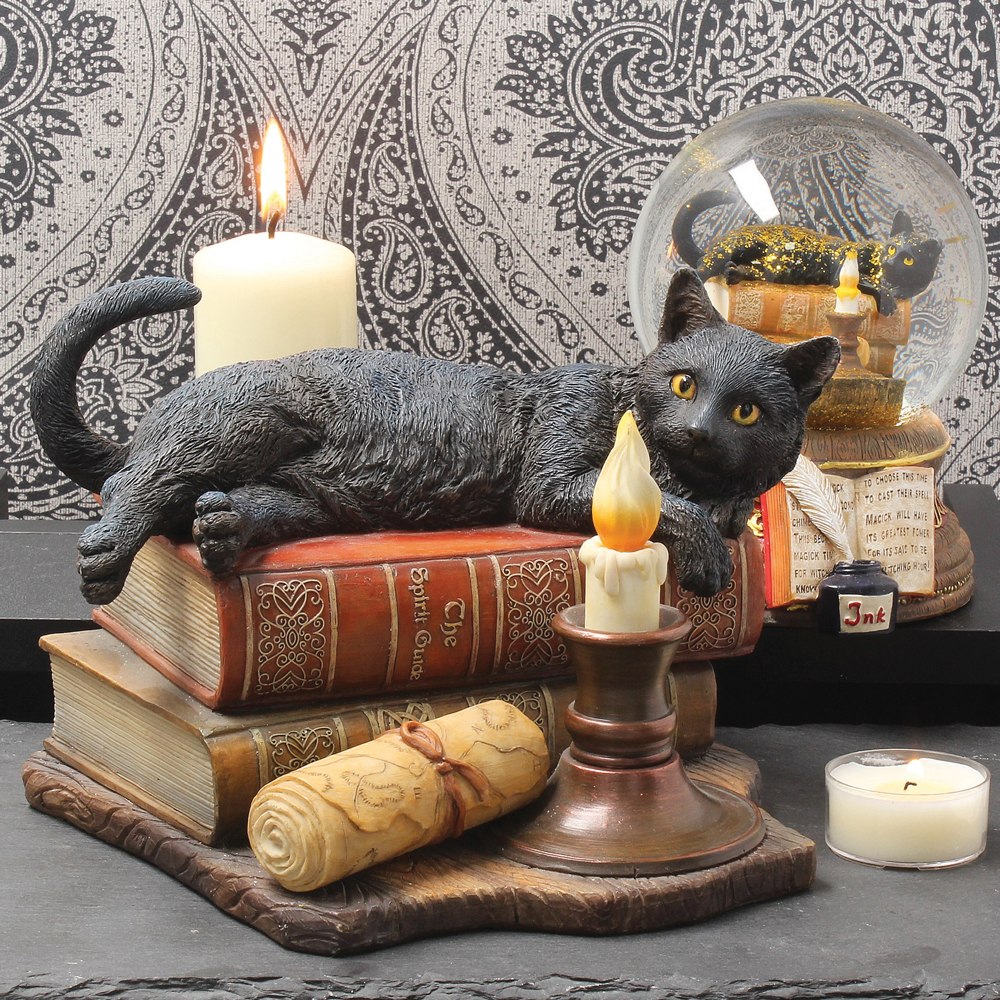 I'm a writer, blogger, cook, mum to three fur-babies, and wife to a wonderful man. I also work full-time as a child carer. I have a series of blogs all under the main heading of The Joyful Soul. In these blogs I explore my love of creativity in various ways.