Hi everyone,
Please find below some useful tips in form of a Guest Post by the team from Pets at Home:
The Cat Collar Debate
Deciding whether your feline friend needs to wear a collar is one of the trickiest decisions for cat owners. The brilliantly free-spirited nature of the cat means that a collar isn't required in the same way as it might be for a dog, but there's still a debate as to whether the benefits of giving your cat a collar outweigh the possible – but not always certain – risks.
What are the benefits of cat collars?
Visual identity is the main reason many owners give their cat a collar. An outdoor cat that wears a collar has a point of contact with you, their owner, at all times – something extremely important in the worst case scenarios where your cat could get lost or hurt. This is especially important if your cat has a medical condition. Much like humans that wear medical bracelets, if your cat gets lost and has a tag explaining that it has an ongoing health complaint, your cat can be cared for accordingly until it is returned to you.
Are cat collars always required?
If your cat is one that stays solely indoors, or will only be outdoors when supervised, you might be wondering if its worth actually investing in a collar, as it may not be necessary. On the occasions where your cat is allowed to explore the garden, and they are still prone to bringing you unwanted gifts like mice or voles, you could consider opting for a collar with a small bell on to warn any possible cat prey that they're on the prowl!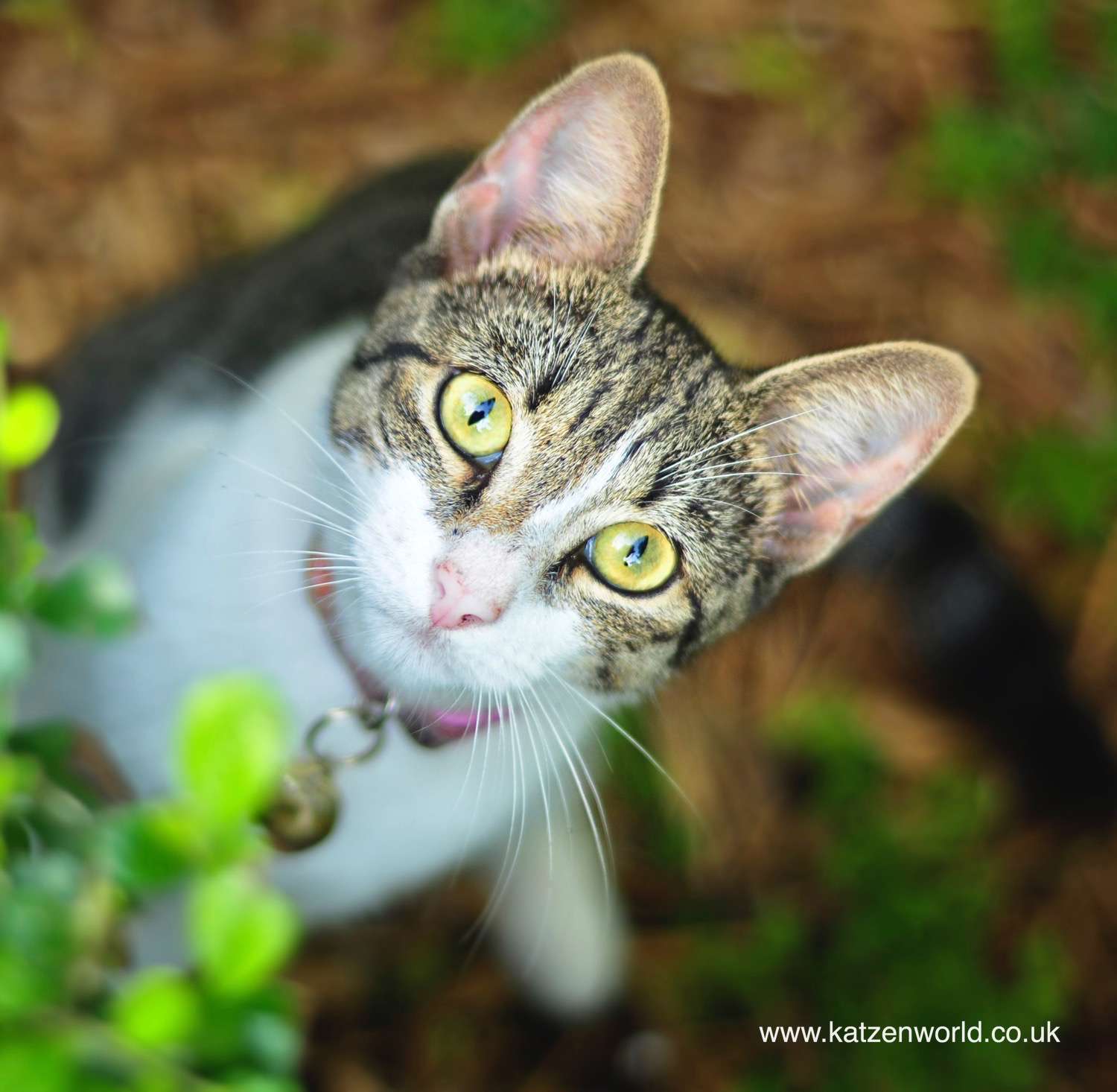 What should I be aware of when picking out a cat collar?
Decorative bells and discs can pose some risks to cats that are allowed to explore outdoors alone, as there have sadly been some instances of cats getting them caught on stray branches. Today, you'll find plenty of safe, snap-free collars on the market that allow a cat to break free should this happen to them.
Many of the negative associations that some cat owners place on cat collars comes from the issue of poor quality standards in cat collars. Thankfully, this is something that's prevented when buying from a responsible retailer, but you should always be sure to opt for a collar that has no sharp edges. For an extra level of safety, many choose a well-made snap collar that will only come off with sufficient pressure. If you want your contact details featured, but don't want to use a disc attachment, these can always be embroidered onto the collar.
Whether or not you decide that your cat needs a collar, having your cat microchipped is of the utmost importance.
Only the size of a grain of rice, microchips are almost painlessly implanted beneath the skin between your cat's shoulder blades and ensure that your cat is identifiable. Microchipping services are offered at most vet surgeries, as well as in the Groom Room. 
No matter if your cat is more likely to be found inside or outdoors, it's vital that you take the right steps towards making your cat identifiable – be that through a collar or not!
P.S: Please don't forget to sign up for the Katzenworld Newsletter by clicking here.
Advertisements
Visit our Shop for top-quality cat toys and cat lover products!
We regularly write about all things relating to cats on our Blog Katzenworld!
My partner and I are owned by five cheeky cats that get up to all kinds of mischief that of course, you'll also be able to find out more about on our Blog
If you are interested in joining us by becoming a regular contributor/guest author do drop us a message @ info@katzenworld.co.uk .