I would like to tell you about my ball that I play with. I've been obsessed with playing with balls since I was 9 weeks old. The balls back then was bigger then me and I would try to hop on top of them like a bunny hopping along and suddenly a stump got in it's way and had to make decision to jump high with all four paws off the ground. I even run after on if you count 1, get ready, 2, it coming and 3, throw and go get it..
As you can see I guard them with my life. They really make me happy! Purr….
Balls are so much fun that you can chase them or even hug them like a teddy bear…
I have different kinds of balls, big, small, soft and like this one its lights up. The best part of a ball you don't have to always have someone to play with you. It's perfect to play by yourself too…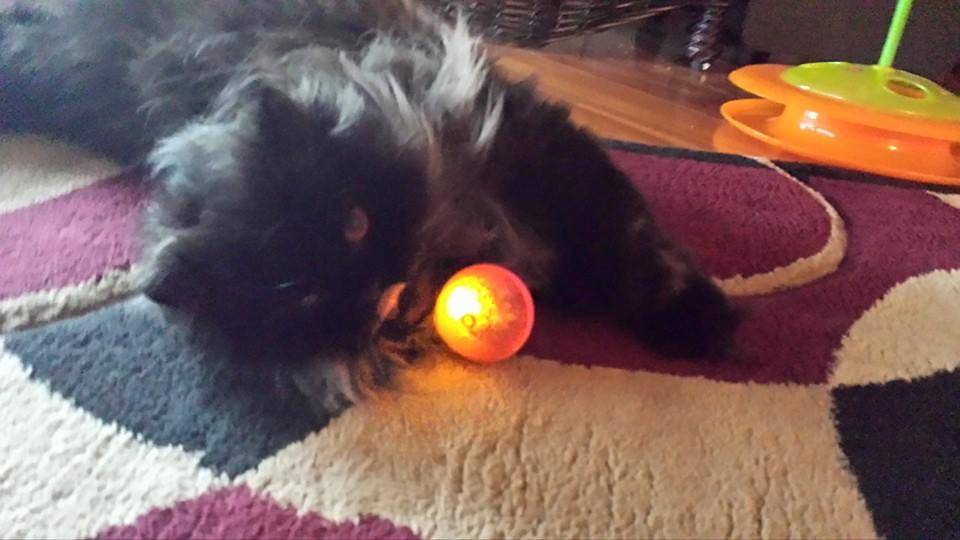 Here you can see it lights up like the Sun! It kind of reminds me of the Sunshine that makes my heart sing!
You can even have some lazy play with your ball like I do. You know when you are to tired to run after the ball. Well lay on your back an hit around with your paws back and forth, but be careful don't hit to hard because you might have to get up again to fetch it and then it wouldn't be called lazy play!
I guess what I'm trying to say is that I Love my balls no mater what size they are or what noise they make. I do really care what color they are. I like red, pink or white balls even brown colored balls. I know this might sound crazy to you, but kitties do care on color of things. So if your kitty isn't playing with one try a different color.
I hope you will enjoy your ball playing now you know how fun it is. I hope you share your experience with me I sure would love to hear about your ball playing too… Now go enjoy… Purr….
Love, Angel Eyes
Facebook: https://www.facebook.com/pages/Angels-Eyes-Persian/306424222865828
P.S: Don't forget to sign up to our Newsletter by clicking here.
Advertisements
The full range of Necoichi raised bowls and accessory now available @ Katzenworld Shop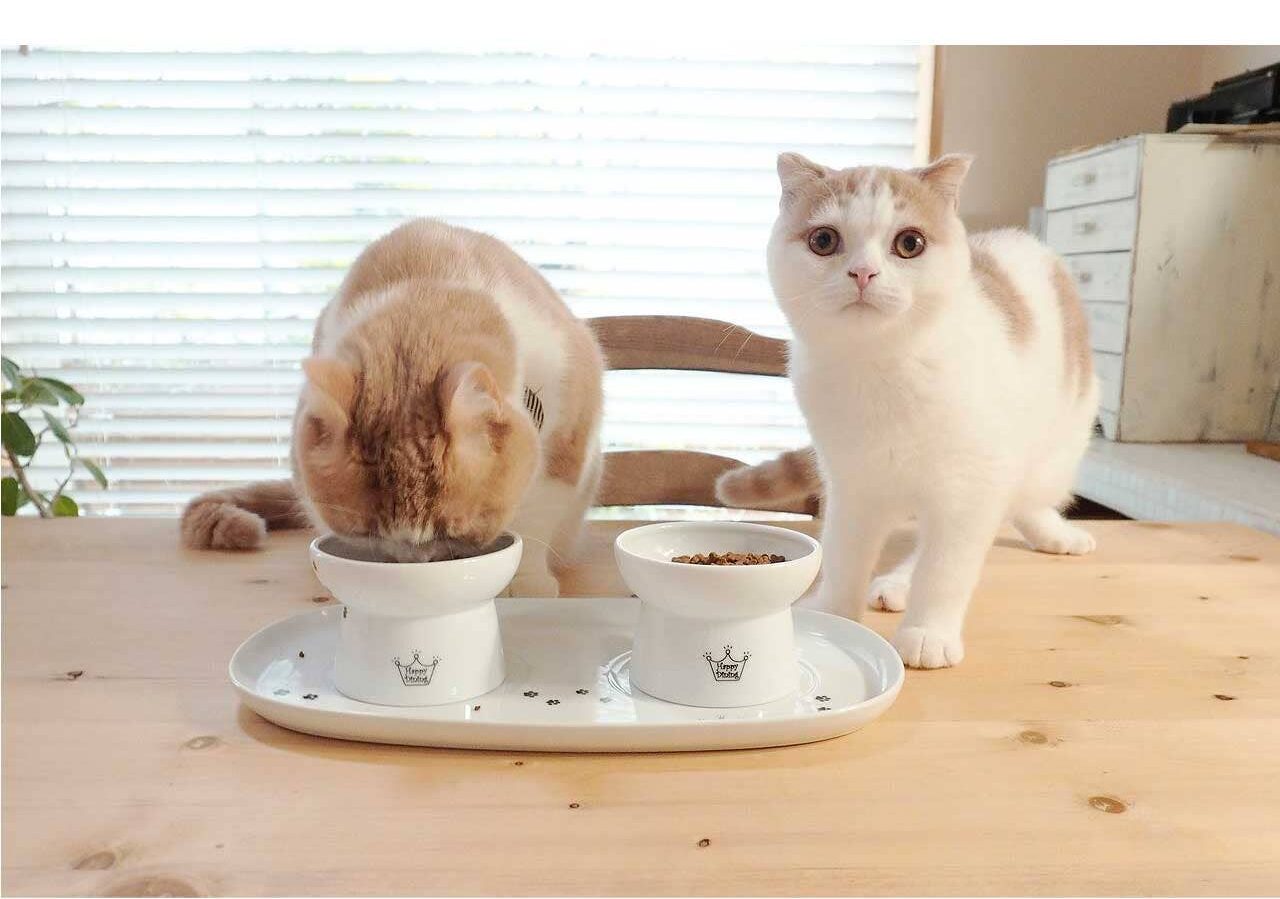 Angel has a big personality with a big heart. She was born September 24, 2013 in Chicago. She is very smart and learns anything by showing her once. She has won 12 photos contest and also has done advertising for pet tags for A Pets Life. She will play with any toy and would make a great product tester for toys.