Hello everyone,
Welcome to our latest Tummy Rub Tuesday! Oh an if you haven't yet subscribed to our newsletter yet why not sign upt by clicking here to never miss a TRT again. 😀
Choosing photos for TRT is getting increasingly difficult! I have gone up to 10 photos per week now and still haven't managed to fit everyone in. 😮 What do you all think increase the number again? You happy to wait to see all entries over time? Let me know! 🙂
Please find the photos for everyone who entered this week below:
Now if this isn't one of the cutest tummies from cats at the bar! meet Tsuki on their Blog here.
Anyone dares to rub this tummy as this kitty leaps across the sky? 😮 See the whole story here.
Here is another great shot of Doug and Andy with their new toy! More over on their Blog which you can find here.
This photo was from Joshua. Please check out his tribute post here.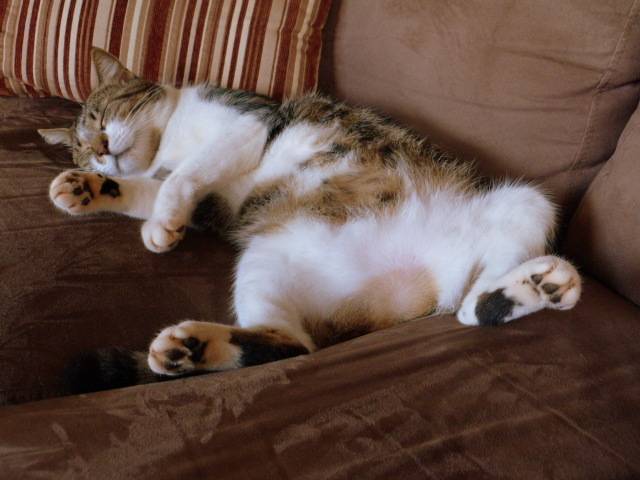 Meet Minx who has been entered by Yvonne whom you can visit on her own blog here.
And meet Silvertje who you can meet over at Billy the time cat's Blog here!
This cute cat lives in a cat cafe! Read the whole story here.
Meet Simon who was submitted via Facebook!
And Lilo who too joins us from Facebook 🙂
And lastly Charlie from our Facebook round-up!
And in case you missed last weeks post click here to see the full list from last week!
Now we need ALL of you! You want to see your cat featured and join our fun blog roll? Follow the steps below. 😀
All you need to do is post a photo or photo story of your furfriend on your own Blog and add your link onto our linky app by clicking here or by leaving a comment with a link back to your post.
Should you not have an own Blog you can even participate by sending us an email with your photo to info@katzenworld.co.uk – just let us know what you would like to have listed as source! 🙂
And to make it fair your cat photos don't have to be a tummy shot we do understand that not all cats like showing off their belly! So any fun photo story will be fine but tummy ones will be even better 😀
And on next weeks #TRT we will be posting photos with links back to all you guys in the weekly Tummy Rub Tuesday post!!!
A big thank you to all participants from all of us here at Katzenworld.
Not on WordPress but would like to follow us? We are on Bloglovin too! 🙂
Advertisements
Click to visit our Shop for the hassle-free Zen Clippers!

We regularly write about all things relating to cats on our Blog Katzenworld!
My partner and I are owned by five cheeky cats that get up to all kinds of mischief that of course, you'll also be able to find out more about on our Blog
If you are interested in joining us by becoming a regular contributor/guest author do drop us a message @ info@katzenworld.co.uk .