Hello again, If you have a moment I would sure like to share with you what a box can do. I know you already know that a box can hold stuff like soda like this box I'm in now. But they can be used for all kind of things.
I have one use for boxes and I think you might like it better then putting your things into it. First off you can play inside one or put a toy inside it and I could get it out ,but that is fun for me and I'm talking about you. I need to stay focus because I get excited about boxes. I can easily get off track. I apologize.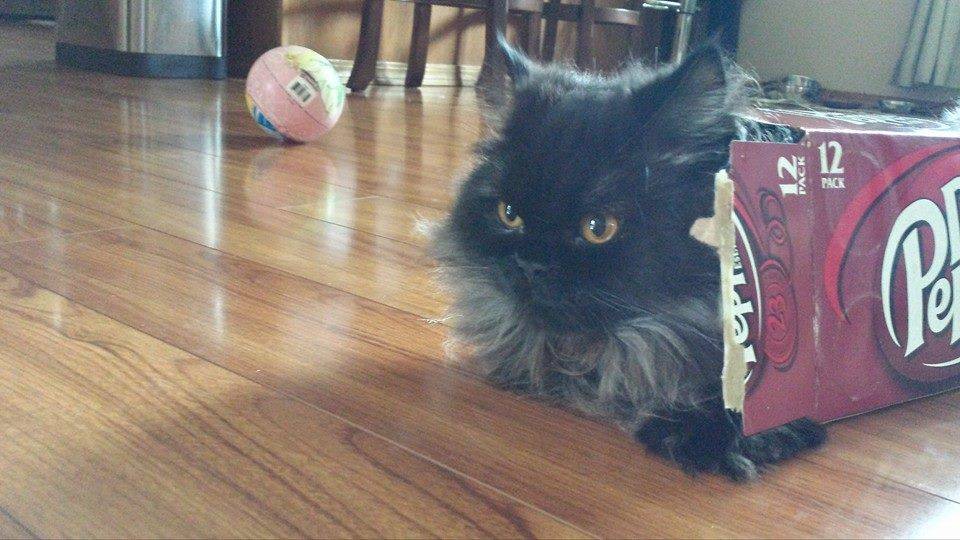 Staying focus,, Meow,, Promise,,,, I turn around in my box so I can see you . Anyways boxes make me happy and I think if you are having a bad day you can get into one or if it's not big enough you can put it on your head or over your head, what ever makes you laugh. That's the point just to have fun with it and enjoy.
So I guess what I am trying to say is that boxes can really make your heart sing and not to just use them for your things. If you are having a bad day and you don't have a box you can have mine.
I may look funny in my Dr. Pepper box ,but I'm having fun doing it. Just remember I have plenty to share if you don't have one… .
I'm going to go play now… Have fun!
Don't forget to sign up to the Katzenworld Newsletter by clicking here.
See you next Thursday or on my Facebook page here!
Advertisements
The full range of Necoichi raised bowls and accessory now available @ Katzenworld Shop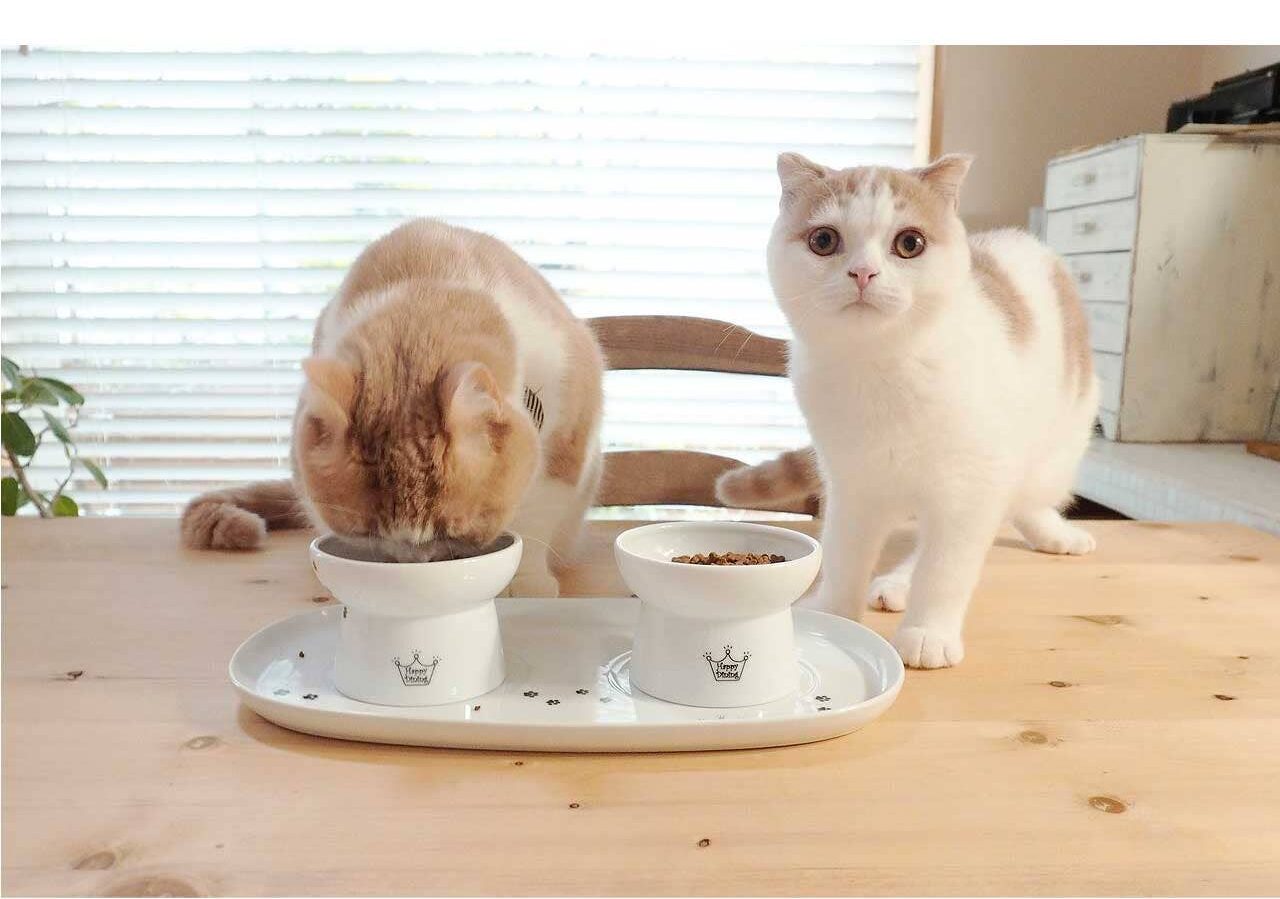 Angel has a big personality with a big heart. She was born September 24, 2013 in Chicago. She is very smart and learns anything by showing her once. She has won 12 photos contest and also has done advertising for pet tags for A Pets Life. She will play with any toy and would make a great product tester for toys.