Hi everyone,
This is the second entry in our "Cats of Nagasaki" features
As we were leaving the park you saw in our previous post here we heard a little meow.
And there s/he was! A tiny little ginger kitten but he wasn't alone…
Once they spotted us one of his siblings decided that we looked friendly enough to poke out from underneath the work tools.
And come even closer to say hello to us! I especially liked his little ear tufts. 🙂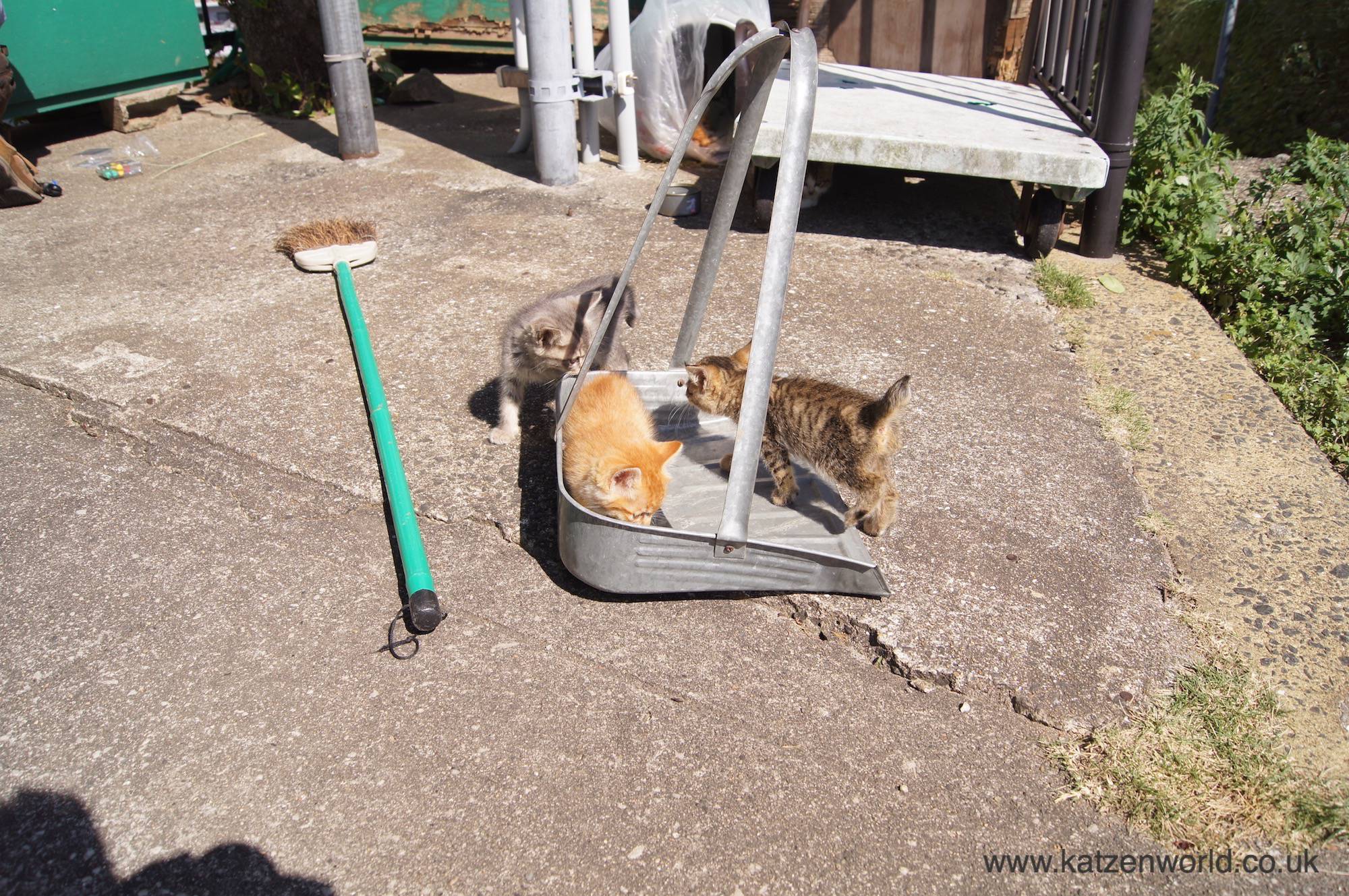 Probably not the best place for them to play in… but cute none the less!
And don't worry this was actually the edge of a house and we spotted their food and water bowls as well as some safe and kitten proof toys. 🙂
New Katzenworld Newsletter (Delivered every Tuesday) sign up here!
Thanks,
Marc
Advertisements
Visit our Shop for top-quality cat toys and cat lover products!
We regularly write about all things relating to cats on our Blog Katzenworld!
My partner and I are owned by five cheeky cats that get up to all kinds of mischief that of course, you'll also be able to find out more about on our Blog
If you are interested in joining us by becoming a regular contributor/guest author do drop us a message @ info@katzenworld.co.uk .