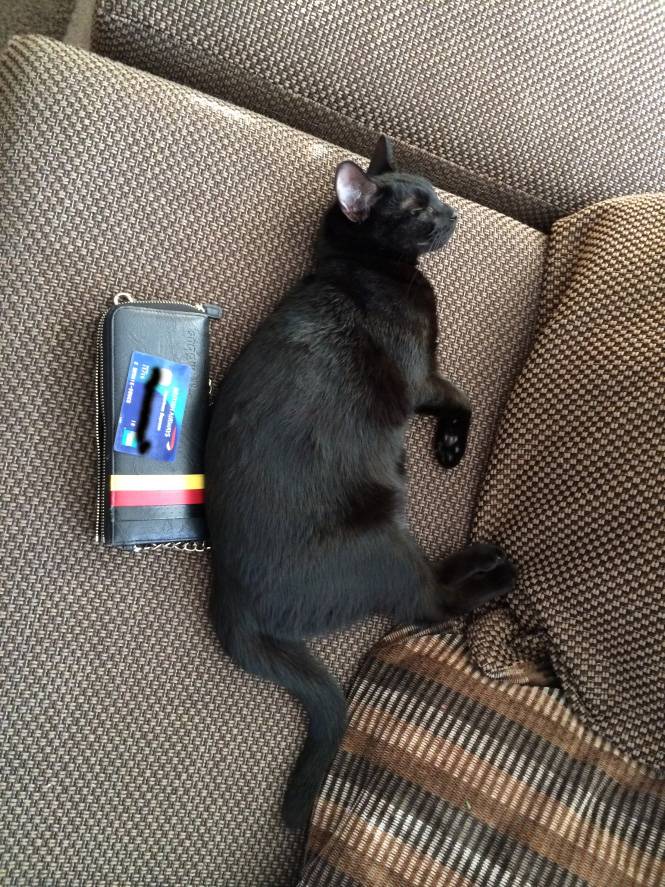 Oh look my humans left a wallet and their plastic money… *Drools* all the things I could buy with this!
What shall I get? 🙂
Signed by

Her Meowjesty Queen Nubzilla the Disturber of Peace
Advertisements
Click to visit our Shop for the hassle-free Zen Clippers!
We regularly write about all things relating to cats on our Blog Katzenworld!
My partner and I are owned by five cheeky cats that get up to all kinds of mischief that of course, you'll also be able to find out more about on our Blog
If you are interested in joining us by becoming a regular contributor/guest author do drop us a message @ info@katzenworld.co.uk .