Dear readers,
I came across this human thing called an umbrella the other day. And just had to start a little battle with it…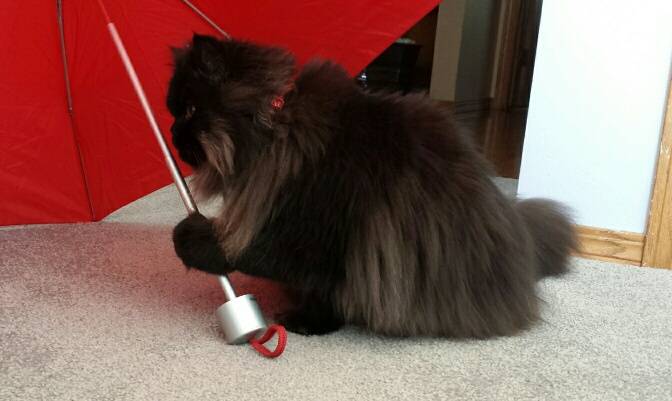 I tried taking it away but it was a bit too big after all…
Chewing it? Nope not working either!
Maybe if I paw it here…?
Yes! It seems to be moving. 😮
Oh… This wasn't supposed to happen…
How am I going to get out of here! @_@
Time for my revenge on this pesky umbrella…
Maybe if I pull carefully here.. 😀
Ack! Oh no now I am stuck entirely… Can someone rescue me please?
Thanks for reading,
Angel's Eyes & Lisa from Facebook
Advertisements
Click to visit our Shop for the hassle-free Zen Clippers!
Angel has a big personality with a big heart. She was born September 24, 2013 in Chicago. She is very smart and learns anything by showing her once. She has won 12 photos contest and also has done advertising for pet tags for A Pets Life. She will play with any toy and would make a great product tester for toys.