Hi everyone,
This is a list of the most bizarre Feline Insurance claims that our friends over at Pets best have received in recent years.
Pets Best List of Bizarre Feline Insurance Claims
BOISE, Idaho (Aug. 8, 2014) – Pets Best Insurance Services, LLC (Pets Best), a leading U.S. pet insurance agency, today released a list of the most bizarre feline insurance claims submitted to the agency. Although the agency's most unusual claims often stem from canine companions, felines have also generated a wide variety of surprising claims as a result of hazardous whims.
"Cats are curious and adventurous animals, and their behavior can often lead to injuries and accidents that are costly to treat," said Dr. Jack Stephens, founder and president of Pets Best. "When these types of unexpected issues arise, pet insurance can be a useful alternative to paying out of pocket for veterinary care. We encourage all cat owners to be prepared for emergencies and explore a variety of coverage options."
Below are several of the most bizarre cat claims Pets Best has processed in recent years:
Snore-Free Feline
Many cats are known for appreciating deep, sound sleep, but American shorthair Pee Wee pursued this to a whole new level. Instead of applying a nasal strip over his nose, Pee Wee ate the adhesive product and was caught in the act by his owner. Worried that the unusual snack would make Pee Wee ill, his owner took him to a veterinarian, who induced vomiting and then provided a helpful anti-nausea injection.
String Addiction
Ragdoll cat Furby just can't say no to the allure of a ball of string. The cat ingested a piece of string in January 2011 that required surgical removal. Furby slurped another string in January 2012 that ended up stretched the entire way from his mouth to his colon, requiring surgical removal again. Pushing his luck with the "third time's a charm" motto in January 2013, he consumed yet another string, landing him in the operating room once more.
Bunny Buffet
Cats are predators by nature, even old-timers. Booger T, a 13-year-old mixed breed, proved his instincts hadn't slowed with the years when he caught and devoured a rabbit. Unfortunately, the appetizer didn't sit well with him. The raw meat caused gastrointestinal upset and resulted in a bacterial infection. He received veterinary treatment for the bacterial infection symptoms, which commonly last a week and include diarrhea, abdominal pain and nausea.
Treacherous Toad
A toad found by domestic longhair Gucci wasn't as appetizing as it looked. Gucci, an indoor cat, consumed the thumb-sized toad, which soon resulted in the cat vomiting repeatedly. Gucci was taken to the veterinarian, who treated the cat with fluids, anti-nausea medication and antacids. Toads can be dangerous for cats to ingest, as some will release a venom that can be toxic to felines. Gucci's story shows that even indoor cats can encounter outdoor trouble.
Good for Boots, Bad for Cats
Many people waterproof their shoes with a special spray during rainy and snowy weather, but some of them don't realize how this could affect their pets. Domestic shorthair Jake learned the hard way that while waterproofing protects boots, it can also seriously harm cats. Jake spent the night in a garage with boots his owners had left to dry after coating them with waterproofing spray. The spray turned out to be toxic to the cat, and Jake had to be taken to the veterinarian as a result of mild poisoning.
Indoor and outdoor cats can experience a wide range of health issues. Pets Best offers a variety of pet insurance plans, including the BestBenefit plan, which covers the diagnosis and treatment of hundreds of accidents and illnesses. For cat owners specifically worried about the illnesses their cat may experience, the Feline Illness plan covers some of most expensive and common cat illnesses. The 21 conditions covered include diabetes, chronic kidney failure, hyperthyroidism, cancer, arthritis and heart disease. The Feline Illness plan starts at $5 per month. For more information about Pets Best, visit www.petsbest.com.
About Pets Best Insurance Services, LLC
Jack L. Stephens, president of Pets Best, founded pet insurance in the U.S. in 1981 with a mission to end euthanasia when pet owners couldn't afford veterinary treatment. Dr. Stephens went on to present the first U.S. pet insurance policy to famous television dog Lassie. Pets Best provides coverage for dogs and cats and is the only veterinarian founded and operated pet insurance agency in the United States. Dr. Stephens leads the Pets Best team with his passion for quality pet care and his expert veterinary knowledge. He is always available to answer questions regarding veterinarian medicine, pet health and pet insurance. The Pets Best team is a group of pet lovers who strive to deliver quality customer service and value. Visit www.petsbest.com for more information.
Advertisements
Visit our Shop for top-quality cat toys and cat lover products!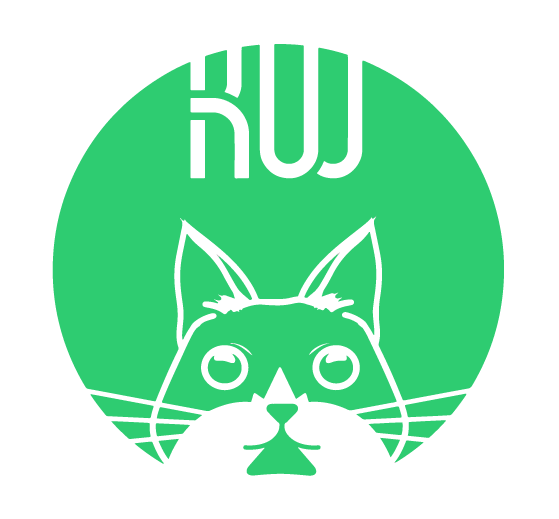 We regularly write about all things relating to cats on our Blog Katzenworld!
My partner and I are owned by five cheeky cats that get up to all kinds of mischief that of course, you'll also be able to find out more about on our Blog
If you are interested in joining us by becoming a regular contributor/guest author do drop us a message @ info@katzenworld.co.uk .