Most cats find travelling outside their home to be a very stressful experience.
Cats aren't stupid, they know that the cat carrier means a trip to the vet where they will very likely be poked and prodded, often when they are already feeling poorly or sore. Or it could be a trip to the cattery while you are away on holiday, either way your cat knows that the cat carrier is not a good thing. I'm sure that more than a few of you have tried getting your cat through that small opening in the cat carrier and ended up completely stressed, with a few battle wounds and a missing cat!
How to make travelling less stressful
1. If possible leave the cat carrier in your home (rather than the shed or garage) with a nice cosy bed in it. Rewarding your cat with a tasty treat when he or she chooses to go near or into the carrier , should encourage  frequent use and ensure your cat doesn't always associate it with nasty trips. It also means that your cat learns to feel safe in there.
2. Make sure the carrier is sturdy and escape
proof once the door is closed. The last thing you want is a stressed cat leaping about in the car on the way to the veterinary surgery or cattery, or worse escaping while you are in a car park miles away from home.
3. Choose your carrier carefully. It is much easier to pick up a cat and pop him into the open top of a basket/carrier, rather than trying to force him through a small doorway in the front – if his feet are on the floor it is much easier to escape! If you can't get a top opening carrier, my tip is to position the carrier so that the door is facing upwards and gently put the cat in.
4. It is always a good idea to have some sort of absorbent liner in the carrier in case your cat has an accident. Absorbent pet bedding such as Vet-Bed can be used or you could get some incontinence pads which are quite cheap to buy and easily cut to size.
5. Using Feliway (www.feliway.co.uk) spray in the carrier 15 minutes before you place you cat into it may help to keep your cat calmer on the journey and at the vets. Feliway helps cats naturally cope with stressful situations and is available from your veterinary practice or in some of the bigger pet stores.
6. If you are going to be travelling a long distance with your cat, ensure that he or she has access to fresh water. For very long journeys a larger travelling crate with room for a litter tray and somewhere to hide may make for a happier kitty. You may also want to consider chatting to your vet about medication to help your cat feel calmer on the journey; as well as using Feliway, products such as Zylkene or Scullcap & Valerian may also be helpful.
To avoid stress at the veterinary surgery
Put your cat in a carrier when you visit your vet because your cat will feel much more secure in there than if he or she were loose in your arms. There are cat harnesses available, but if your veterinary practice isn't lucky enough to have a separate cat waiting area, your cat will be terrified and have nowhere to hide if a dog comes into the waiting room.
Turn your cat carrier around so that it's door is facing a wall , chairback or yourself (obviously this doesn't apply to top-opening carriers!). Some cats are also much happier with a towel or small blanket over the top of their carrier to give them even more privacy, especially if they are in a wire basket.
Try not to sit close to any dogs who might be visiting the vets. I've lost count of the times I've seen dogs being allowed to sniff the carrier containing a terrified kitty who cannot escape, and the dog owner saying "it's ok, he's good with cats" and the cat owner replying "Oh yes, it's fine she lives with a dog" Poor cat!  The same applies to other cats, it is best to face them away from each other when possible.
If you have any questions regarding travelling medications and dosage, please contact your veterinary practice for advice
Advertisements
The full range of Necoichi raised bowls and accessory now available @ Katzenworld Shop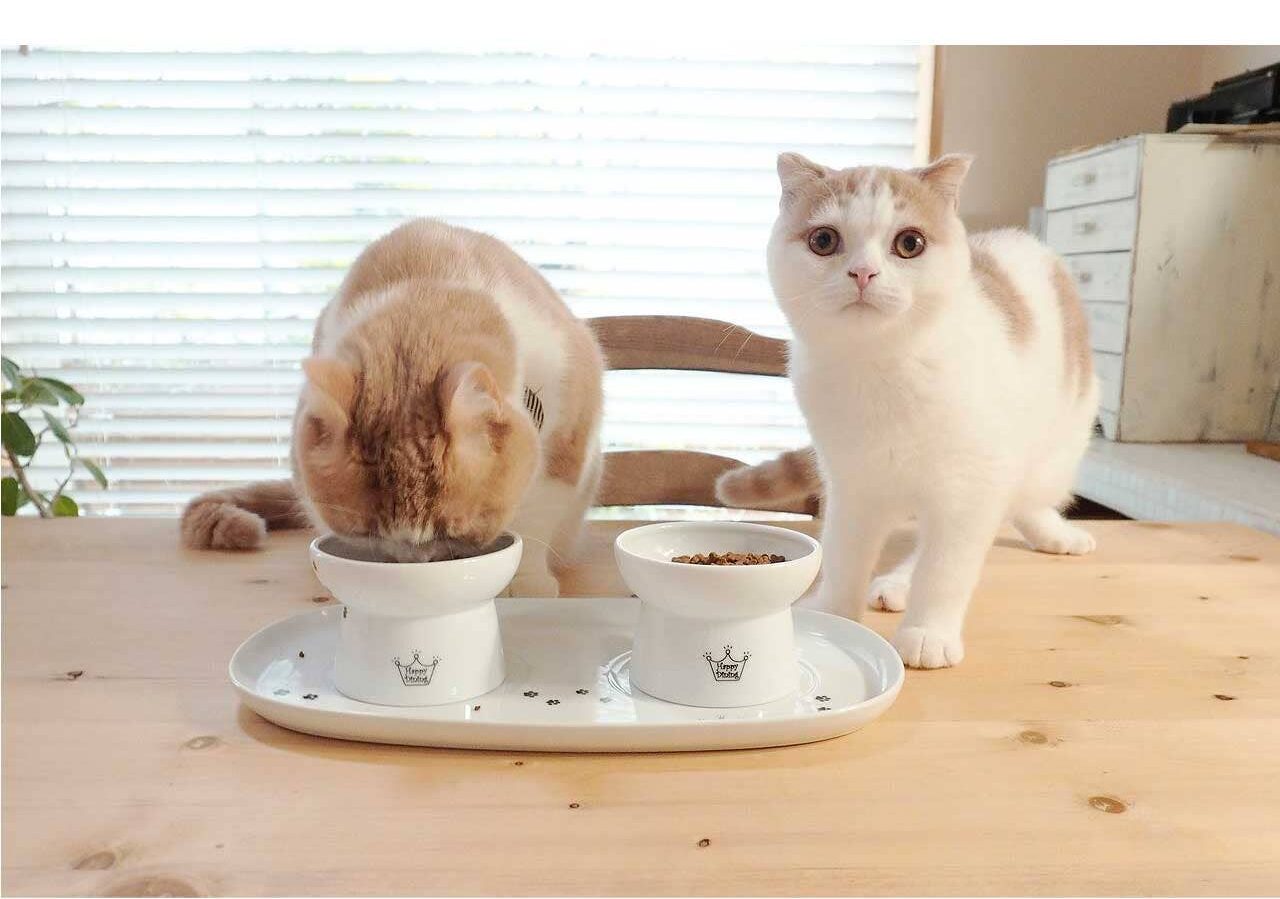 I am a qualified and registered Veterinary Nurse with over 20 years experience working with small animals.
i currently work for Castle Vets Pet Healthcare Centre in Reading, which is a large, single center, small animal veterinary practice.
The recently rebuilt premises now includes a separate but integrated cat clinic, outstanding in-patient wards and operating theatres, spacious comfortable waiting areas, 9 consulting rooms for both veterinary surgeon and veterinary nurse consultations, diagnostics room with x-ray, ultrasound and endoscopy equipment and a well equipped laboratory.