Well Hello my friends it's nice to see you and share a special product by Honeycat Cosmetics.
I'm going to try to open the box so I can share with you the fantastic stuff inside… Purr… give me just a moment I'll get it open soon promise! purr.
Ta Dom…
Look how they sprarkle and they smell good too…..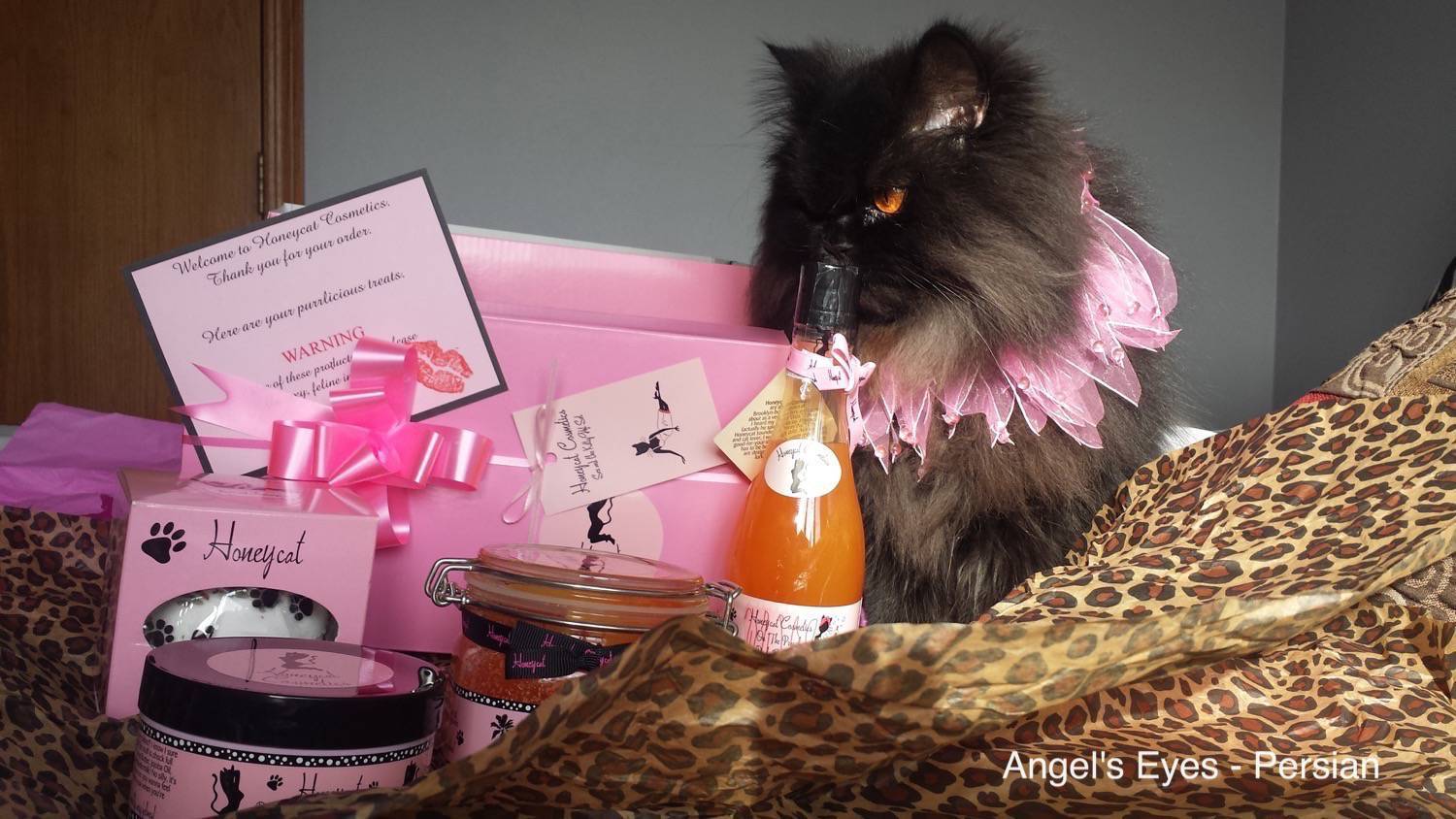 Sniff… Sniff… Mmm Smells yummy… Shame it's for mum!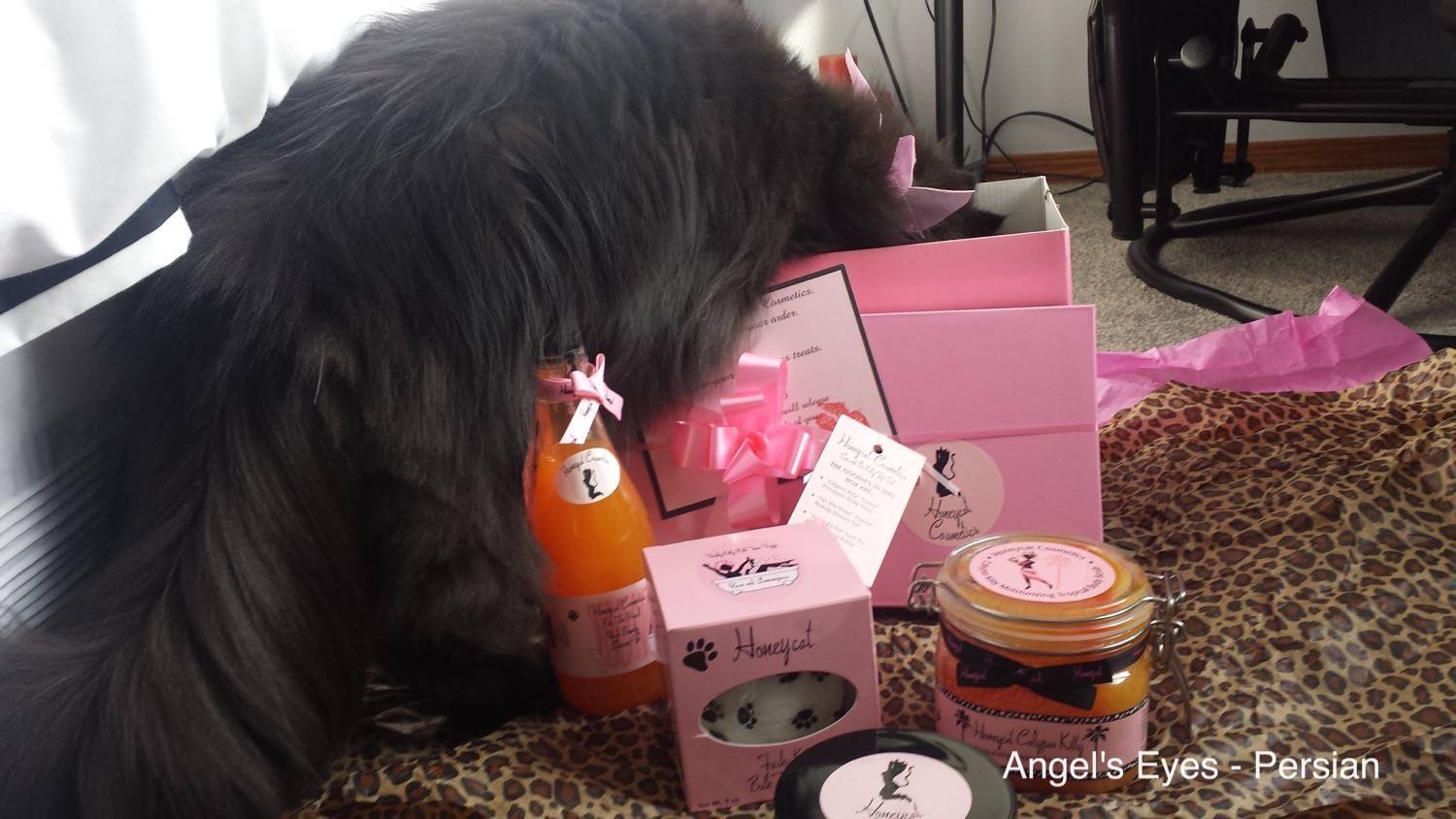 Let me see what else is in here so I can tell you about Honeycat Cosmetics. They are all natural and Smexy. They have gift sets or you can purchase each one separately. This one I received is called Sex and the Kitty" gift set. I know she's gonna love this one. "Calypso Kitty" tropical salt scrub, "Frisky kitty bath Fizzy" rose & lemongrass (forget boring old flowers. Toss one of these baby's into the tub, and she will have her own, private, bath bouquet). "Rub My Tummy" milk & honey body cream, and "On The Prowl" peach brandy shower gel…mmm, smells sooo good! After receiving this gift set, she'll be one purring kitty!  But remember it's for humans not us kitties…
Hey Mom, Do you need a cotton ball to use with your Honeycat Cosmetics?
Mom tried all of the products and she loved them. They are all natural and they have everything or anything you are looking for. If you would like there products or even give someone a gift you can go to there link below.
Website    – http://www.honeycatcosmetics.com
Facebook  – https://www.facebook.com/HoneycatCosmetics/info/?tab=page_info
Twitter    –  https://twitter.com/honeycattweets
Advertisements
Visit our Shop for Lisa Parker merchandise!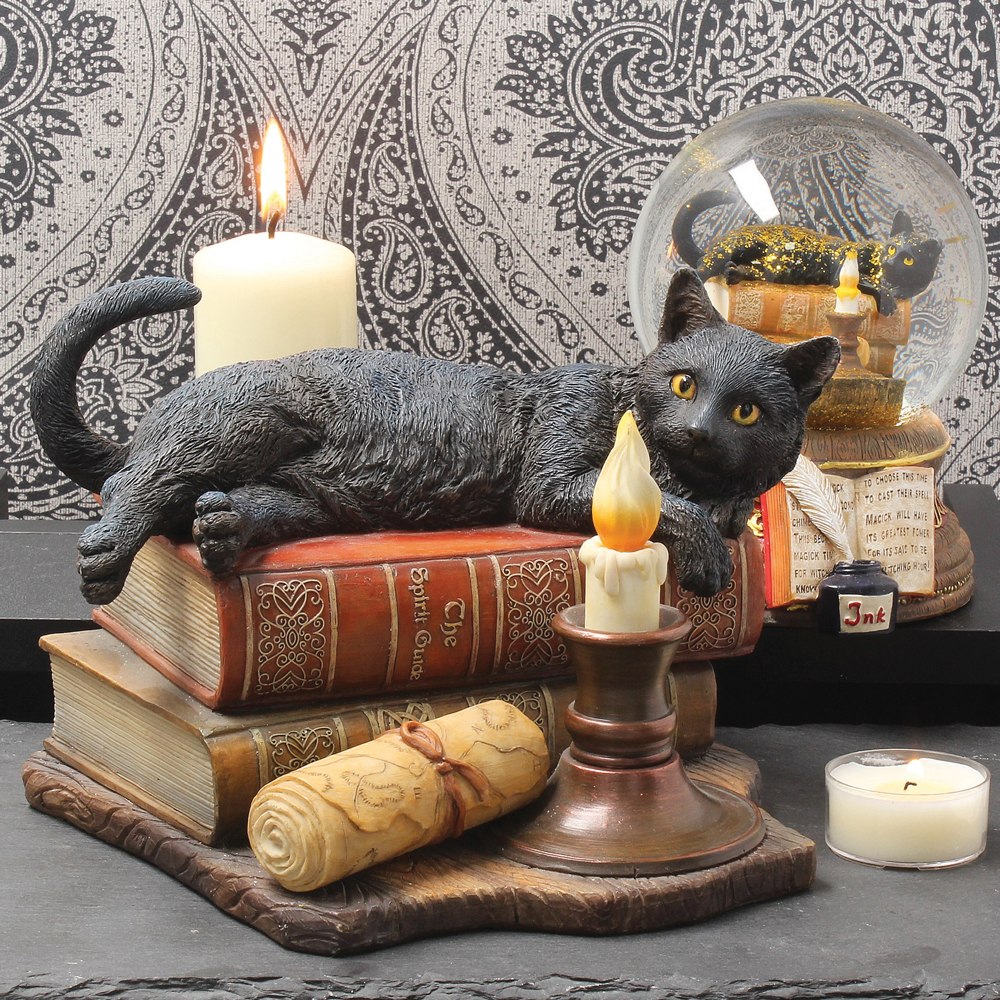 Thank you for stopping by and I hope you enjoyed this review.
Oh and don't forget to sign up to our Newsletter by clicking here.
Love
Angel Eyes
Angel has a big personality with a big heart. She was born September 24, 2013 in Chicago. She is very smart and learns anything by showing her once. She has won 12 photos contest and also has done advertising for pet tags for A Pets Life. She will play with any toy and would make a great product tester for toys.