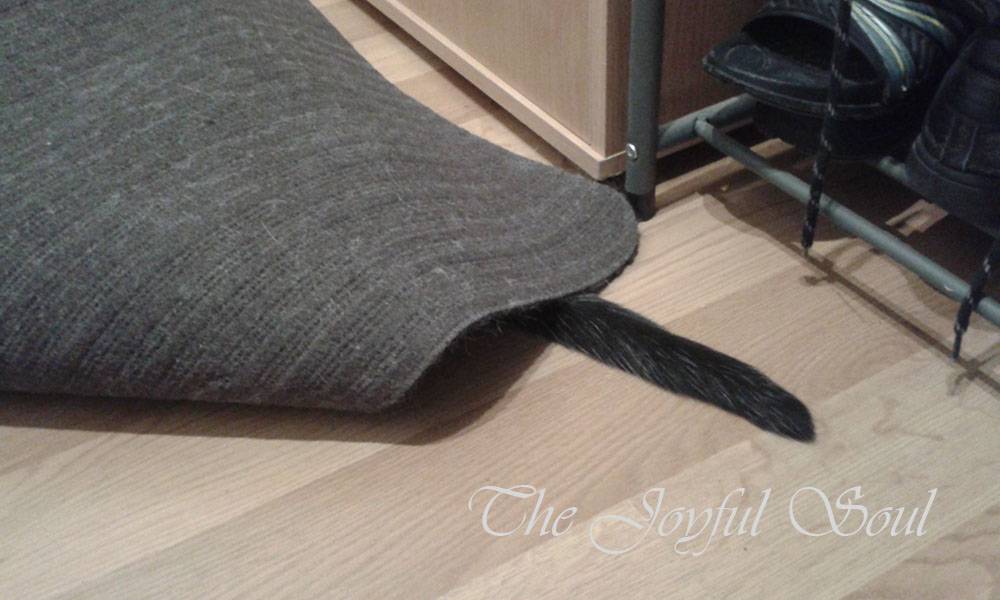 A couple of mornings ago Lola decided that, rather than eating her breakfast, she would run around the flat like a crazy thing. She raced back and forth several times, tail puffy and occasionally making silly "mrr!" sounds. Every now and again she stopped, but if she thought we were going to go near her she would go off running again.
Eventually she went quiet. I was a bit suspicious and wondered what she could be up to so I went to try and find her. Turned out she was hiding. Well, "hiding".
She and the boys all enjoy playing with the mat by the front door at times, and it seems that more often than not it gets pushed up and folded over. They like to sit on the doubled up part, it seems.
In any case, that's not what had happened on this occasion. This time Lola had, somehow or other, rolled the mat around herself. She was quite happily inside her little tunnel that she'd made herself and indeed seemed to have calmed down significantly.
I let her be for a little while, then took her bowl of food to her and lifted the mat off. She blinked at me a bit but didn't run off or yell "mrr!" at me, or anything of the sort. Instead, she ate her food.
And whilst she did, I picked the bits of leaf and general bottom-of-shoe dust out of her fur. That's what happens when you roll up in the welcome mat!
It wasn't exactly a very good hiding place really. I'm sure she could have found a better one, if she tried. I guess it suited her needs at the time though!
Love,
Lady Joyful
Do your cats ever hide under mats, bedcovers or the like? Is it a normal part of their daily routine or something they only do when hyper?
Advertisements
Visit our Shop for Lisa Parker merchandise!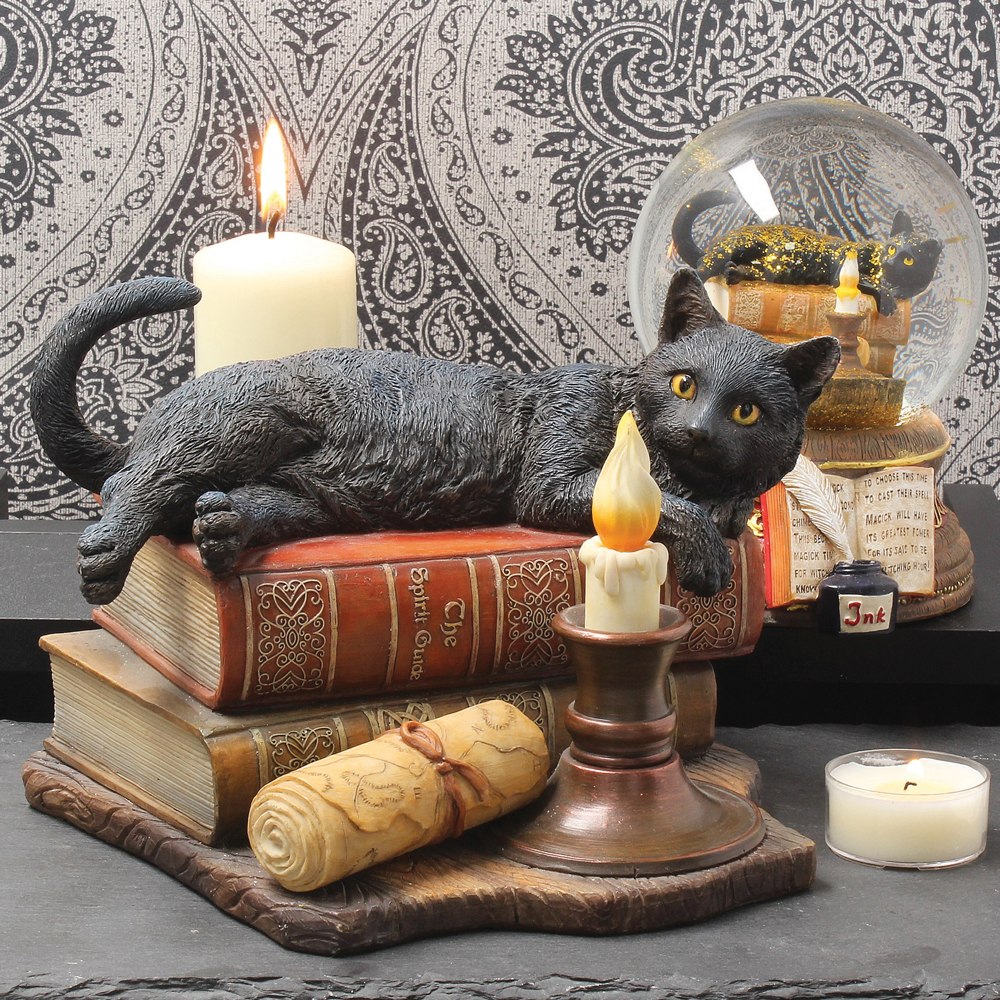 I'm a writer, blogger, cook, mum to three fur-babies, and wife to a wonderful man. I also work full-time as a child carer. I have a series of blogs all under the main heading of The Joyful Soul. In these blogs I explore my love of creativity in various ways.