Hi everyone,
It's Oliver here… AND I am not amused today. I was trying to rest in my tunnel and guess what happened? Yes… the camera! Again!!!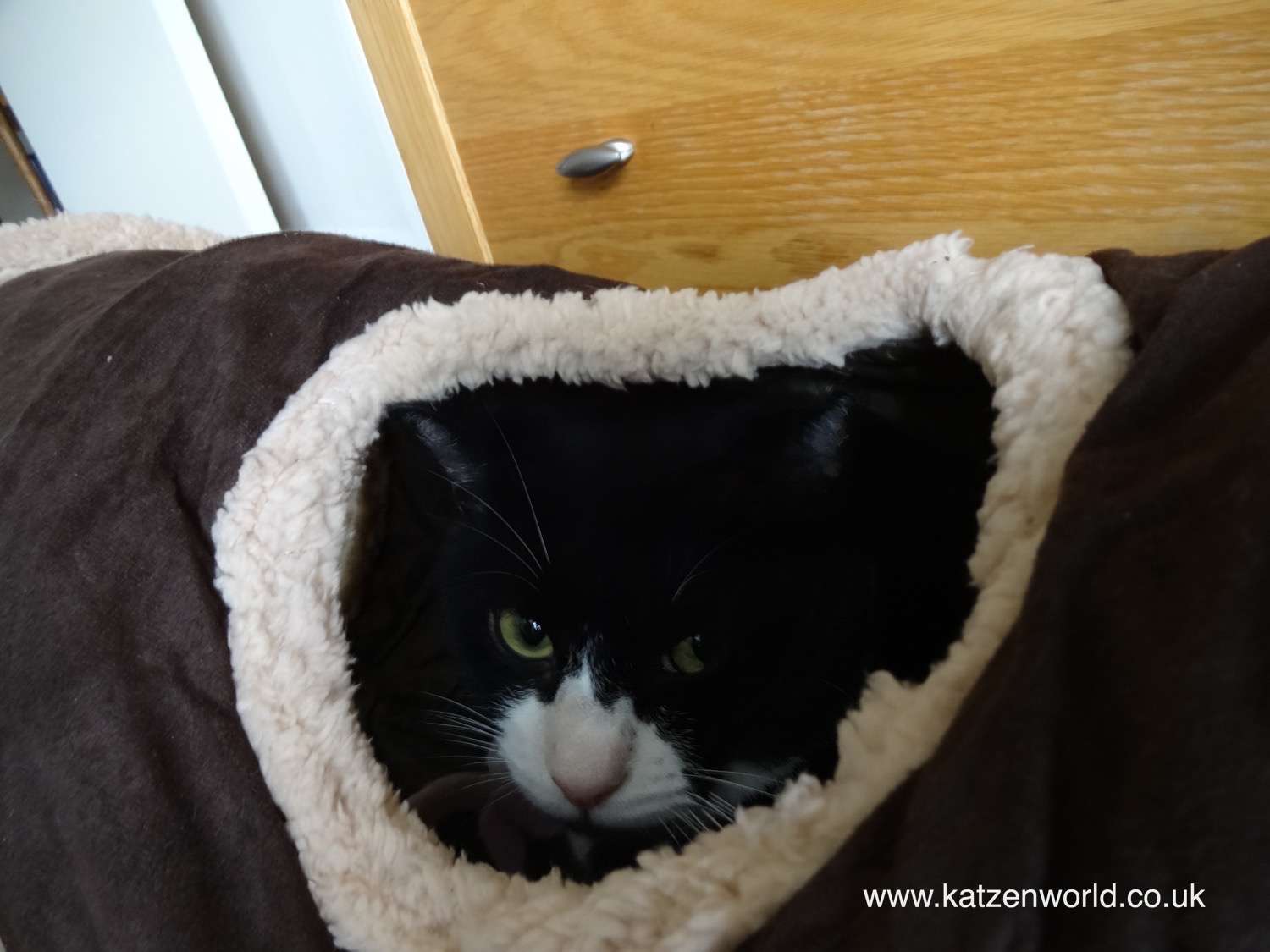 Oliver: This hole seemed like a great idea… Until I realised they can spy on me!
Oliver: Are you still there? 😮
Oliver: I warned you…
Oliver: *Executing super paw-slap*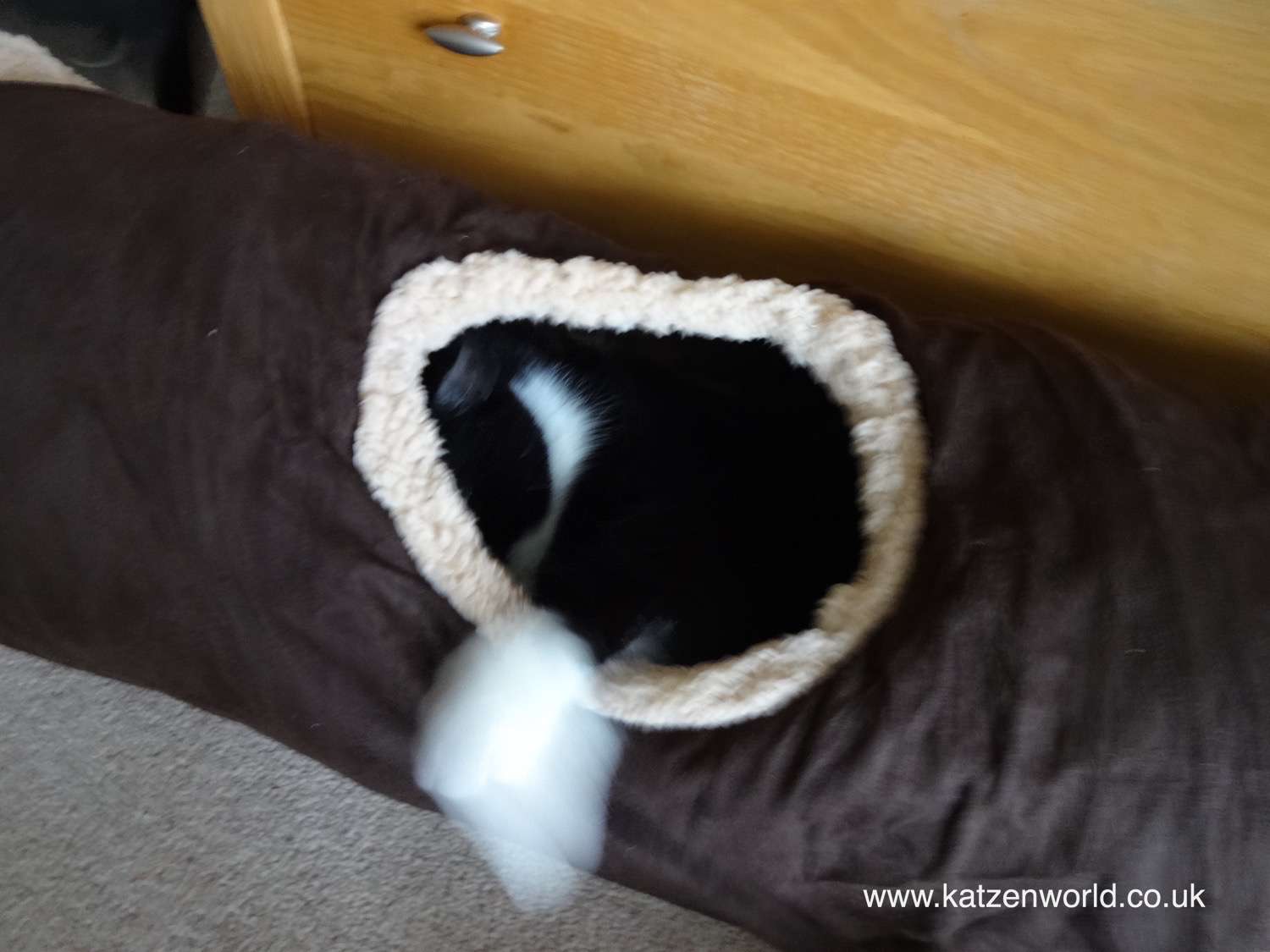 Oliver: I'll get that camera! 😀
Oliver: Ack and now I am stuck… I know I just tried to steal your camera but would you be able to lend me a hand please? My claw appears to be stuck… 😮
Oliver: Thank you! <3
Signed by


His Meowjesty King Oliver the Maker of Mischief
Advertisements
Visit our Shop for top-quality cat toys and cat lover products!
We regularly write about all things relating to cats on our Blog Katzenworld!
My partner and I are owned by five cheeky cats that get up to all kinds of mischief that of course, you'll also be able to find out more about on our Blog
If you are interested in joining us by becoming a regular contributor/guest author do drop us a message @ info@katzenworld.co.uk .