Over the rainbow bridge, a way to cherish their memory
When the time comes for your furbaby to cross the rainbow bridge you know in your heart you will treasure every wonderful moment you have shared with them. A Memorial Pet Portrait is a beautiful way to cherish their memory and still have them with you in your home. Sema has been drawing beloved pets professionally for three years and has a wide experience in drawing many types of wonderful cats of all ages and breeds. As someone who has lost her own furbabies over the years, Sema knows just how important these commissions are to her clients which is why she works closely with each client to understand the character and manner of the pet throughout the creation of the portrait. Testimonials from her clients: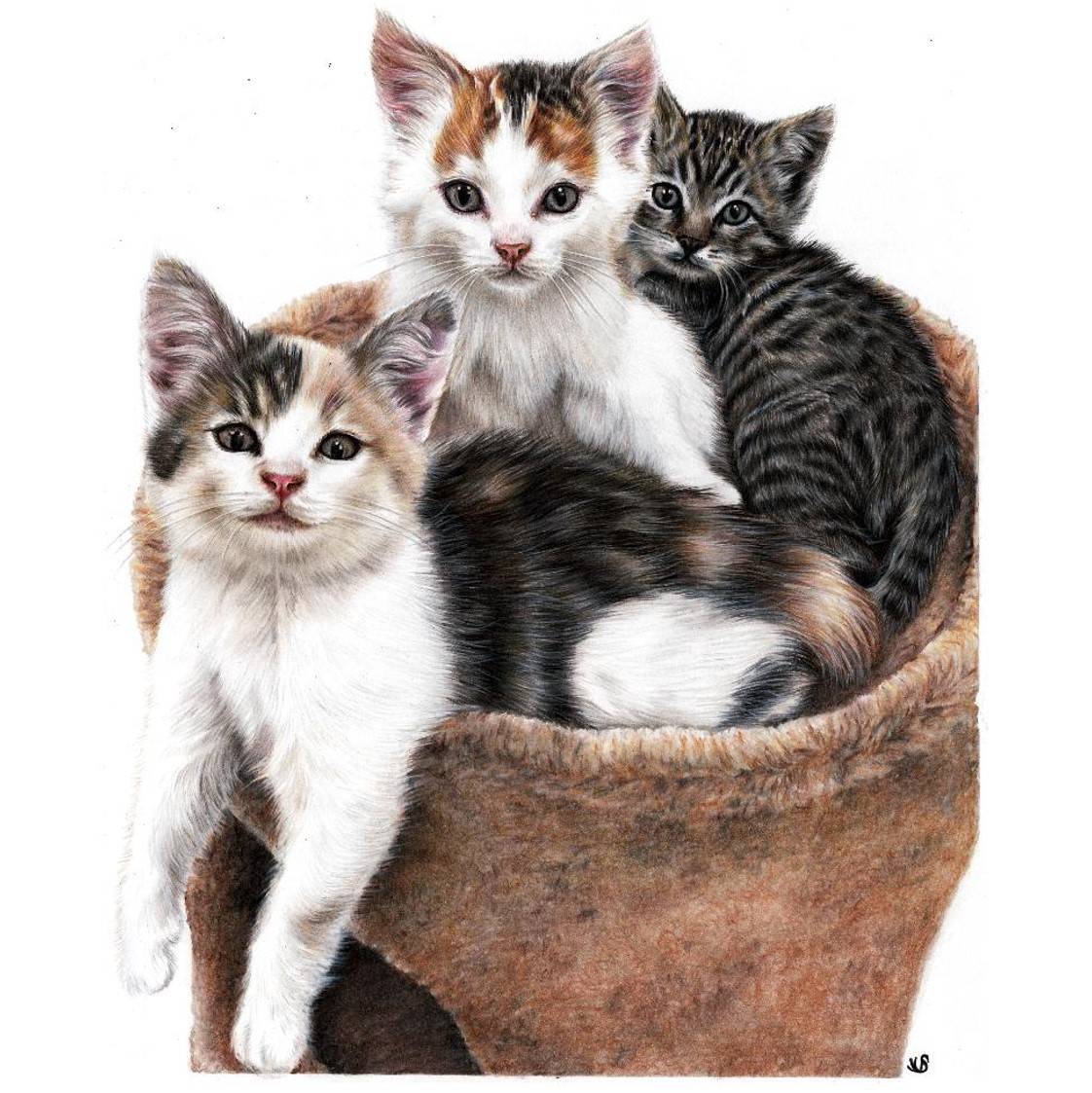 "Sema is a truly amazing artist, she exceeded all my expectations. The wonderful artwork brought our late Kiki back to life, it has an effect on my heart every time I look at it. It really is one of my most precious belongings. Thank you Sema" — LUCY, UK
"My Mam was absolutely delighted with the portrait. She thought it was a photograph at first and she was blown away when I told her it wasn't! You really captured Jess beautifully, not just her appearance but her spirt as well which will live on forever now through such a beautiful picture. There were some tears shed but I knew we would both end up crying when she opened it." — STEPH, IRE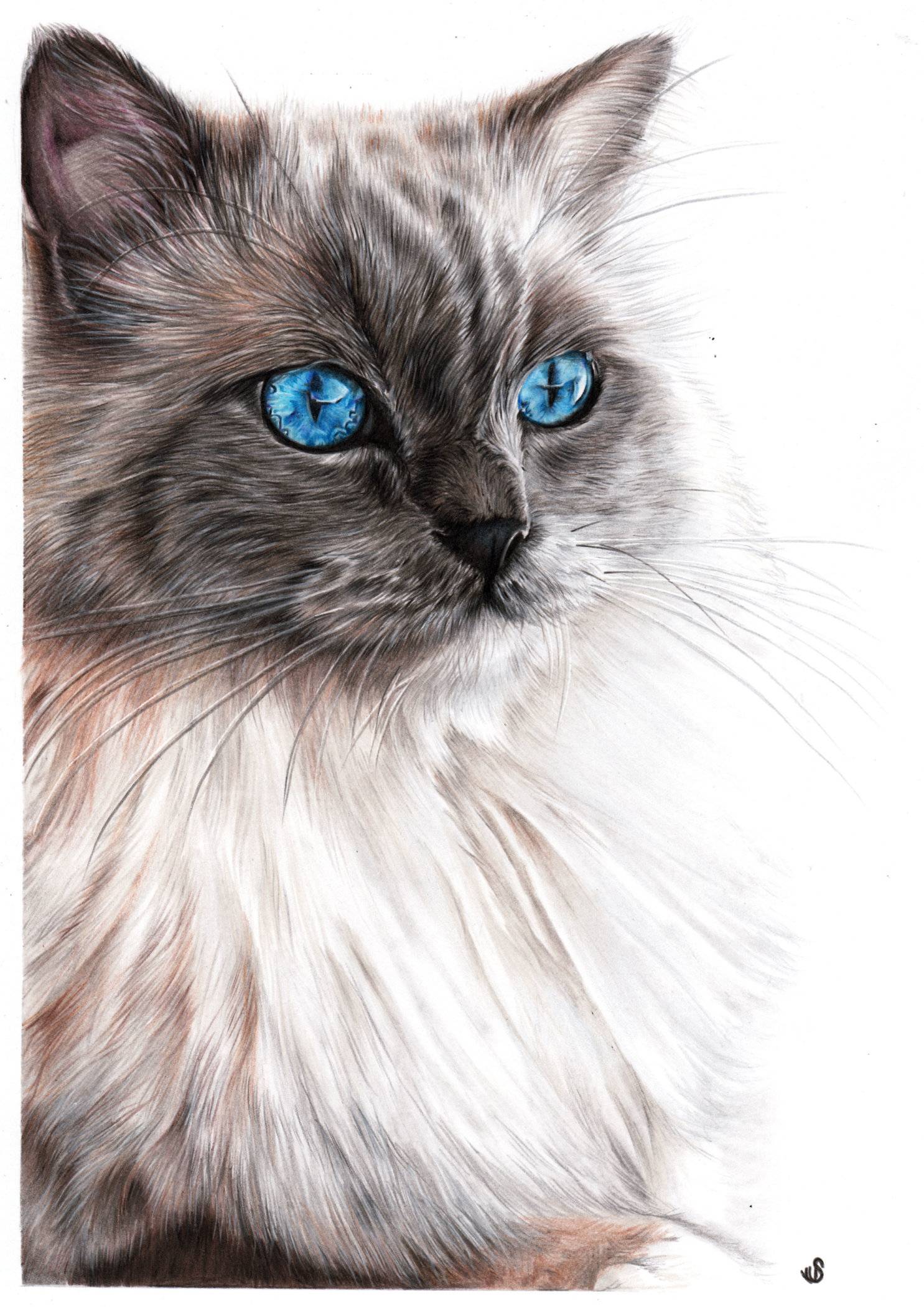 "Sema Martin of Ames Art Studio did an amazing job of crafting Baker's likeness in a portrait that was a gift to my mom! Not only does the beautiful piece of artwork resemble our cat, it also captures his personality and gentle manner! Many people who have seen the portrait commented on how soft and realistic his fur looks. It is a cherished memento of a much-loved companion!" – REBECCA, USA
Drawn for your photographs, Artist Sema Martin can produce a realistic custom coloured pencil drawing on paper. The portrait will be mounted with a certificate of authenticity. Sema is very good at working from any type of photo, so if you have an old picture of your kitty that has passed or one that isn't the best quality but you just love it, then Sema can still draw a wonderful portrait for you from it. Just send her as many pictures of your baby as you like to discuss a way forward for your memorial portrait. To learn more about commissioning artwork by Sema Martin then please go to her website: www.semamartin.com 
Advertisements
Visit our Shop for Lisa Parker merchandise!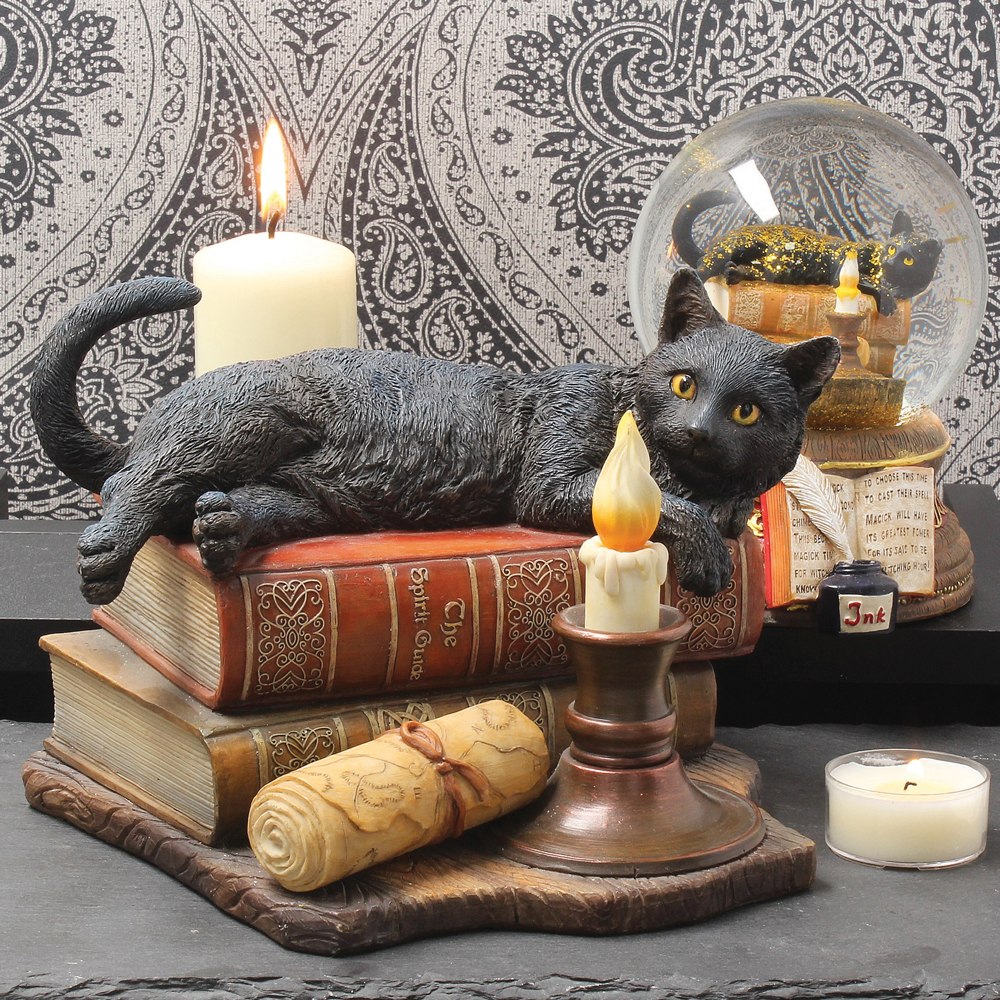 We regularly write about all things relating to cats on our Blog Katzenworld!
My partner and I are owned by five cheeky cats that get up to all kinds of mischief that of course, you'll also be able to find out more about on our Blog
If you are interested in joining us by becoming a regular contributor/guest author do drop us a message @ info@katzenworld.co.uk .