A Dog Loved A Cat: Part 2
by
Rachael Ikins
all 3 lbs. of him.
Sassie was cautiously thrilled.
But Bug chose Ruby as his surrogate mom.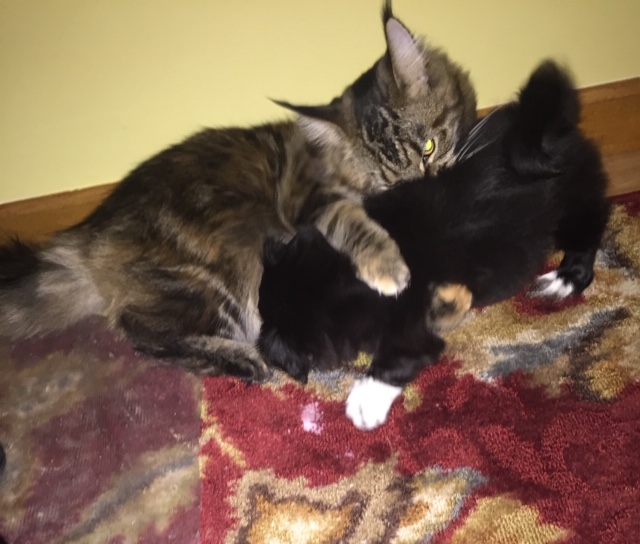 He tugged her ears and tail,
Until her patience expired and she took him in a firm paw.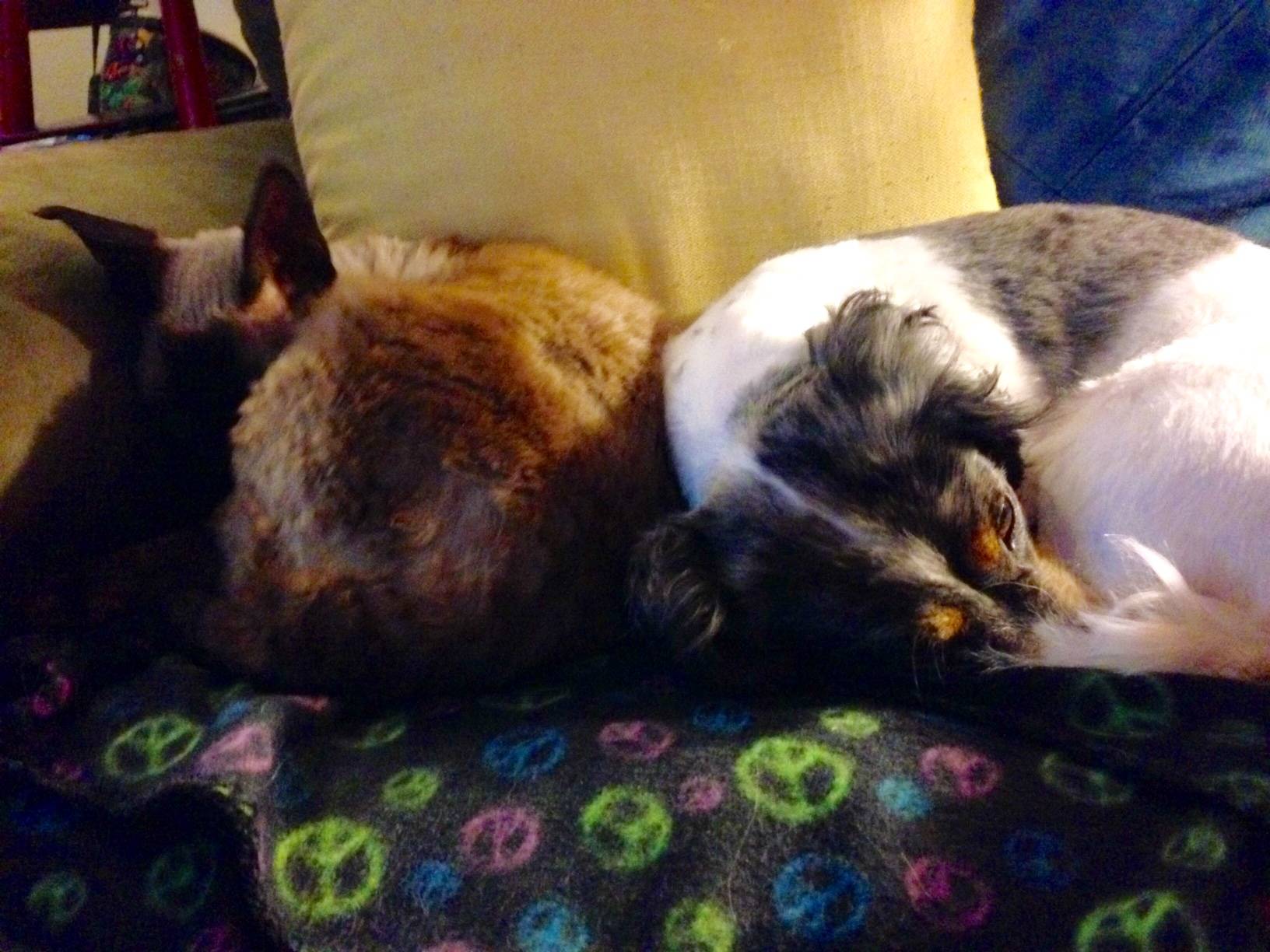 An optimist by nature, as was Leonard, Bug was sure Leonard would like him. He never did.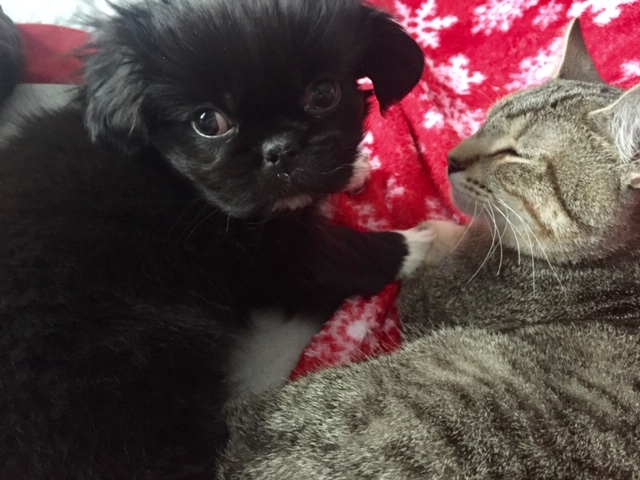 If Ruby was close by, Bug started to wiggle with joy.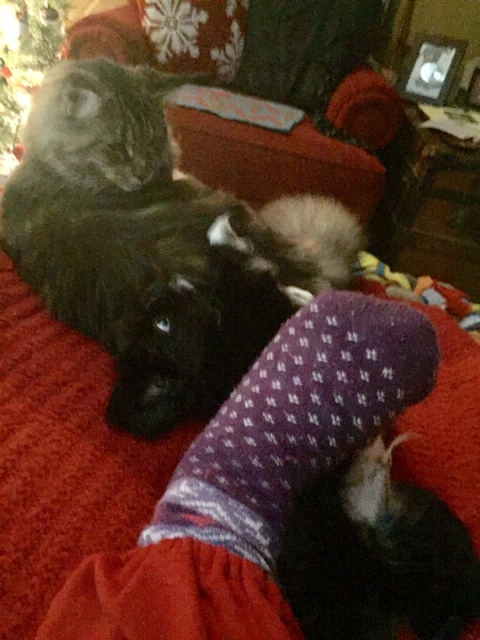 A girl couldn't get her beauty sleep with this furball wiggler.
He loves cat toys!
Helping Ruby (and me) read.
Ruby gives him a good bath in his crate.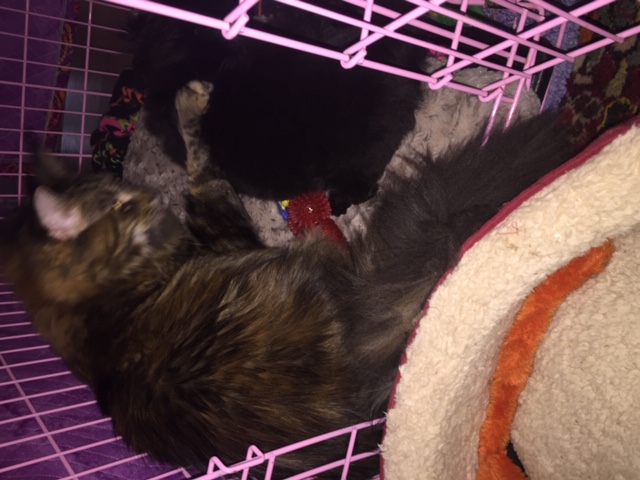 Dirty ears need a washing out.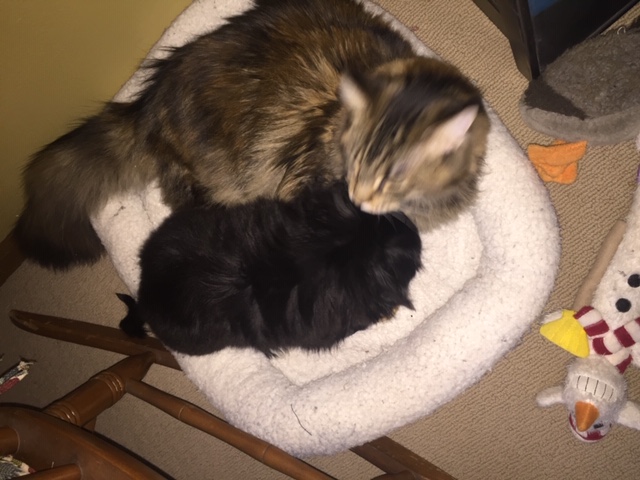 Okay, time to wrestle?
Got her down!
Advertisements
Visit our Shop for Lisa Parker merchandise!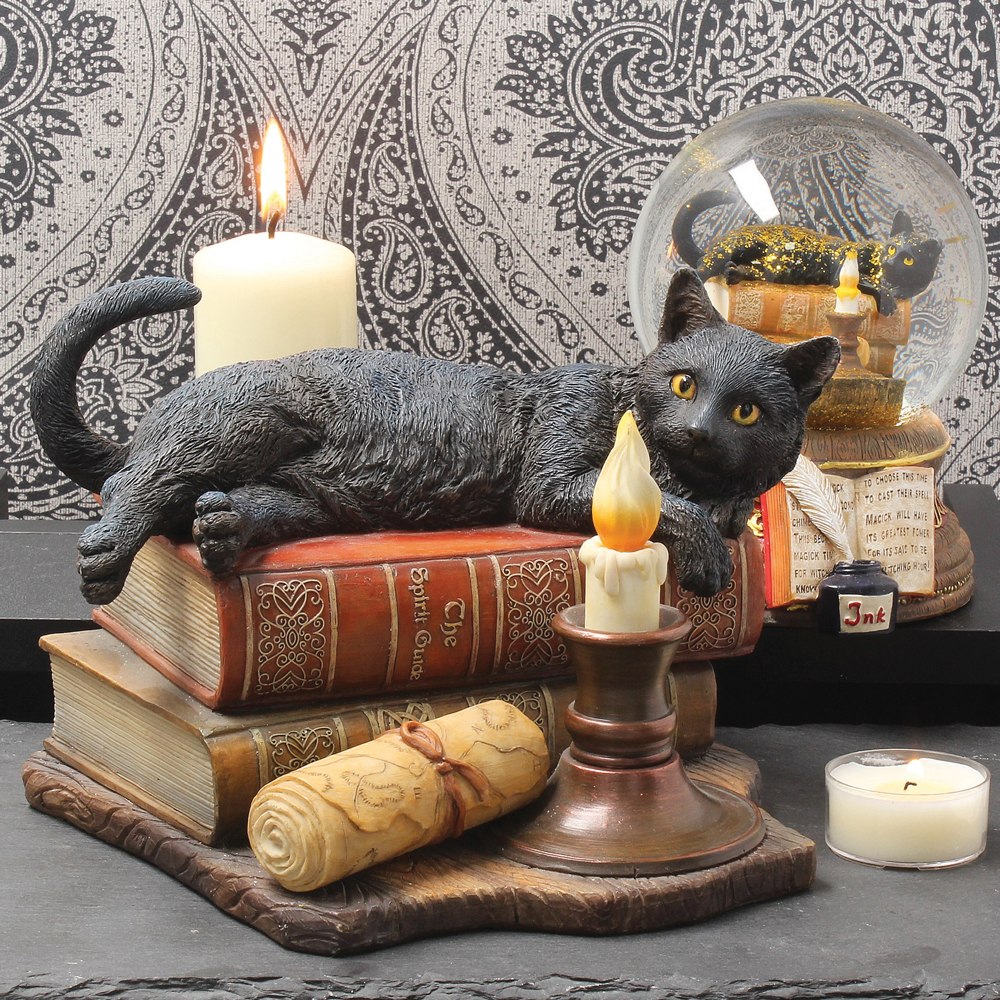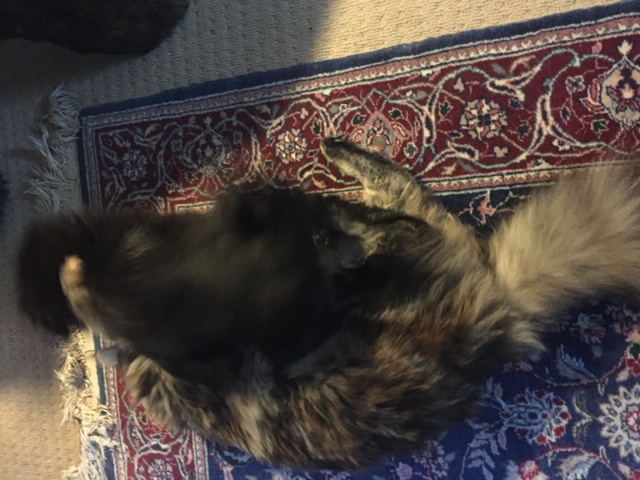 "I love catnip mice."
Ruby sleeps in Bug's bed.
Trying to ignore the activity in her face
Wrestling in front of the fire. Bug pulls her ears.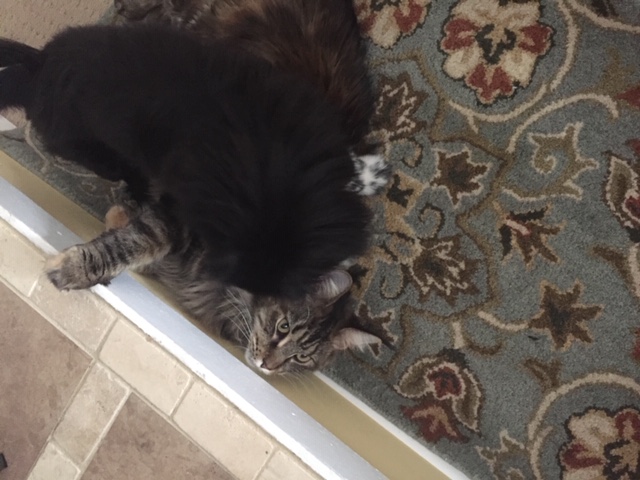 Seriously, Mom?
Ruby washes Bug again and thinks "Will he never sleep?"
Nope. Never.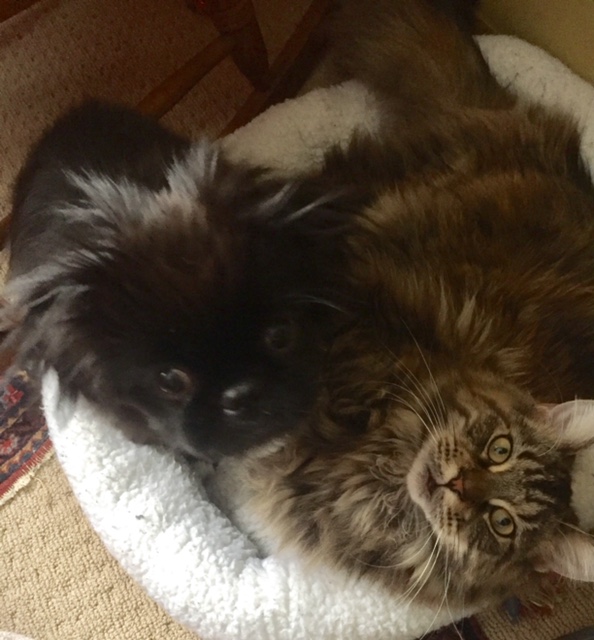 "Let's watch the world go by."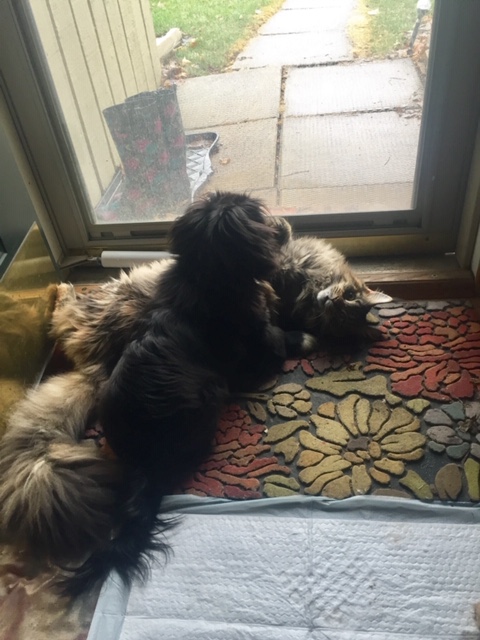 Should we let Mom have any room in bed?
Bug tries Cato. Not so much.
Sacked out on a summer evening.
"If Ruby sits here it must be good."
Ruby ignores the wiggler.
I love Ruby. And catnip mice.
Bug tries Gabby…not so much.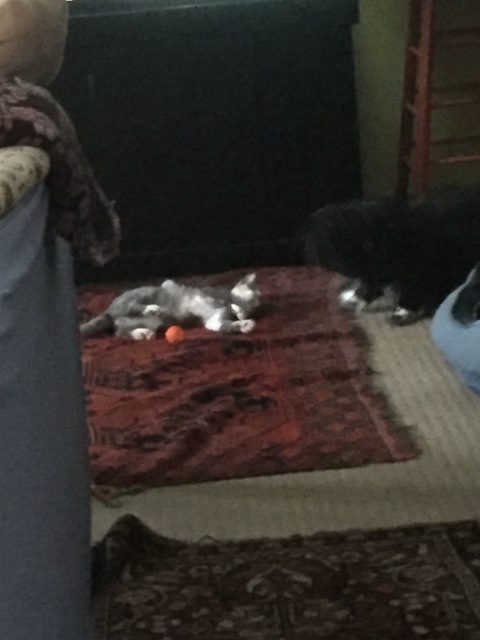 Cato tolerates Bug asleep.
Gabby wishes Bug would get off of her.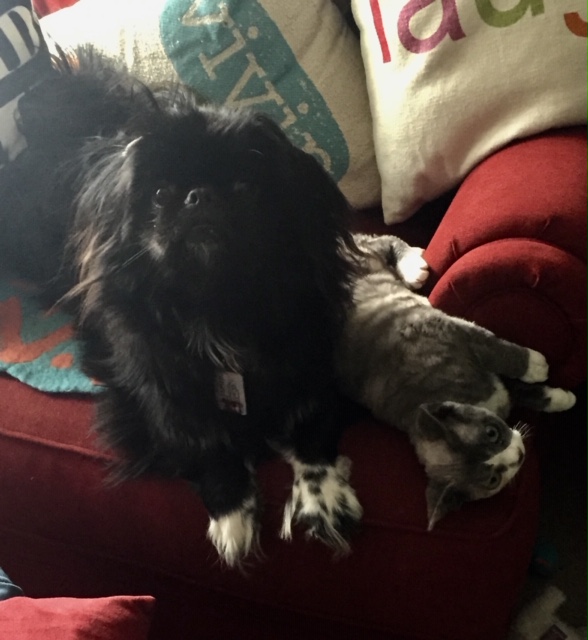 Visitors who come often remark how the cats and dogs get along. Why shouldn't they? I used to have a potbellied pig who adored cats. Love is love that is the magic of it all.
Rachael Ikins
Associate Editor Clare Songbirds Publishing House, Auburn NY
2018 Independent Book Award winner (poetry)
2013, 2018 CNY Book Award nominee
2016, 2018 Pushcart nominee