International Welfare Initiative Receives Worldwide Support
Cats are sentient beings, capable of feeling negative emotions such as fear as well positive ones eg, pleasure. As such, cats deserve to be protected from suffering, and to have the opportunity to enjoy a good life.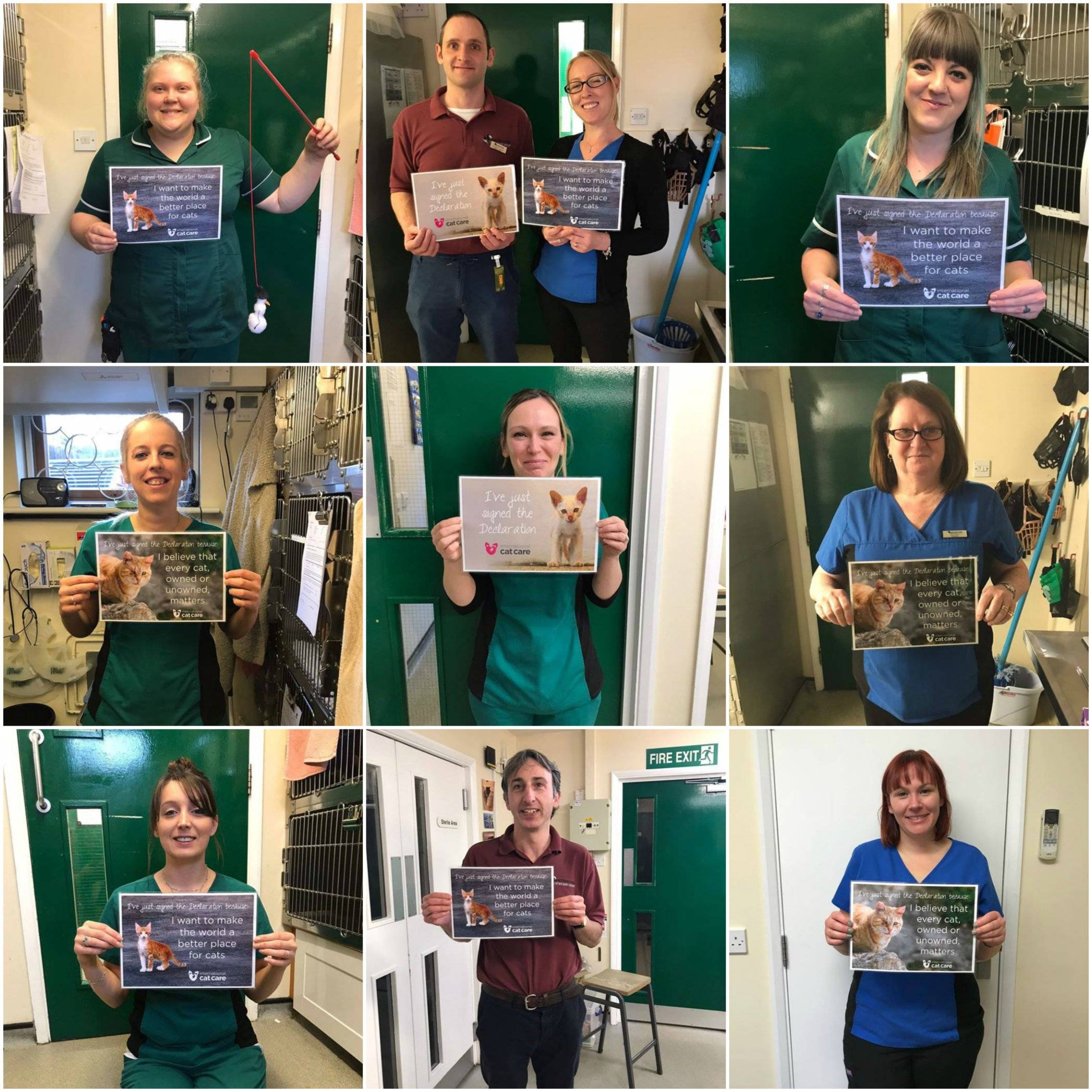 International Cat Care has been working tirelessly for six decades towards these goals. The charity has always had a collaborative approach to helping cats, working with vets and vet nurses, breeders, owners, welfare staff and cat care professionals to raise the standards of cat care all over the world. The organisation recognises that if real progress is to be made in feline welfare, a number of different entities need to work together: a cooperative and coordinated approach is vital.
This is why the charity developed their latest welfare initiative, launched this year during their 60th anniversary: the 'International Declaration of Responsibilities to Cats'. This document outlines best practice for all those responsible for cat welfare, and facilitates a cohesive approach between them.
A huge number of people have shown their support for the Declaration by adding their signature to it. To date, the Declaration has gathered over 21,000 signatures from people in an astounding 108 countries. This shows just how many people care about cats, want their welfare to be improved, and believe in a collaborative approach to achieve this.
The Declaration has now been translated into five languages – French, Hebrew, Italian, Portuguese and Spanish, with many more translations to follow. This will enable individuals and organisations all over the world to utilise the Declaration in creating a better future for cats.
In March, International Cat Care visited Brussels to attend the annual meeting of the EU Dog & Cat Alliance, a group of animal welfare organisations calling for EU action to build a better Europe for dogs and cats. The Alliance is very supportive of the Declaration and through it the charity's efforts to improve feline welfare worldwide. Representatives from iCatCare went on to meet MEP Alex Mayer at the European Parliament to talk about the Declaration and ways to protect cats, both owned and unowned, within EU policy. The meeting was a successful start, and the charity continues to move forward, bringing together all entities responsible for the health and wellbeing of cats.
To read the Declaration and show your support by signing it, visit icatcare.org/declaration. You can also declare your support by sharing a photo or video on social media with one of our signs, also found on the website, using the hashtag #catdeclaration.
Together, we can make the world a better place for cats.
Advertisements
Visit our Shop for top-quality cat toys and cat lover products!
I am the feline behaviour specialist at feline charity 'International Cat Care'. We are about engaging, educating and empowering people throughout the world to improve the health and welfare of cats by sharing advice, training and passion.