I while ago I told you about Dirk's struggles with his weight. We monitor his food intake very carefully and use a range of activity feeders. The feeders mean that Dirk has to work for his food so he is less inclined to scoff it all down in one go and the feeders also help alleviate boredom.
In any case, Dirk is now a much healthier 5.1 kg and almost at his target weight of 5.0 kg! He was 5.3 kg when I first wrote about him beating the flab back in February 2017, but was 5.9 kg at his heaviest. As they say, slow and steady wins the race 🙂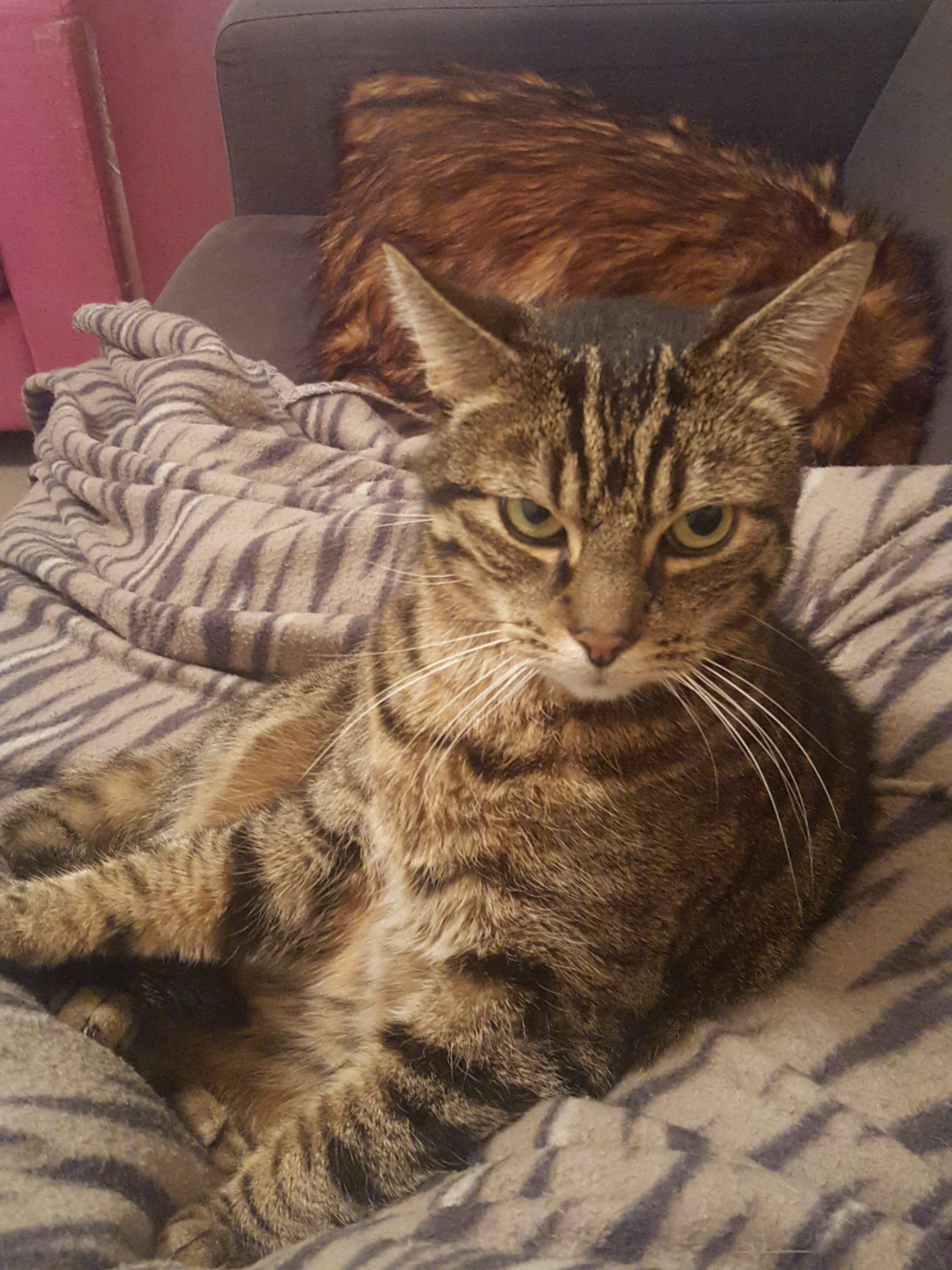 Don't talk about my weight ever again!
Advertisements
Click to visit our Shop for the hassle-free Zen Clippers!
This is me with my lovely cat Dirk! Let me tell you something about both of us.
I work as a cat sitter and cat behaviourist for CitiKiti in London and am basically surrounded by cats 24/7!
Dirk is roughly 11 years old (I say roughly because he is a rescue cat). Dirk is truly the most loving and lovable cat I know. He is very interested in people and loves being cuddled a lot. Dirk spends most of his time relaxing with me or anywhere around the house really. He is also quite playful and loves the games that involve interaction the most.