Hi everyone,
It's Nubia here today with a new set of cat collars for me and my brother Oliver!
Nubia: And look how cute I look with the collar. 🙂
Nubia: Our new collars came from KittyRama who sent them in a lovely presentation box and wrapping:
Nubia: In addition to my orange one we got an extra Blue and Purple one for my brother.
Nubia: The collar fits nice and snug around my neck without pulling any fur. And of course it's got nice details such as the fish design on the side. But wait fish?!?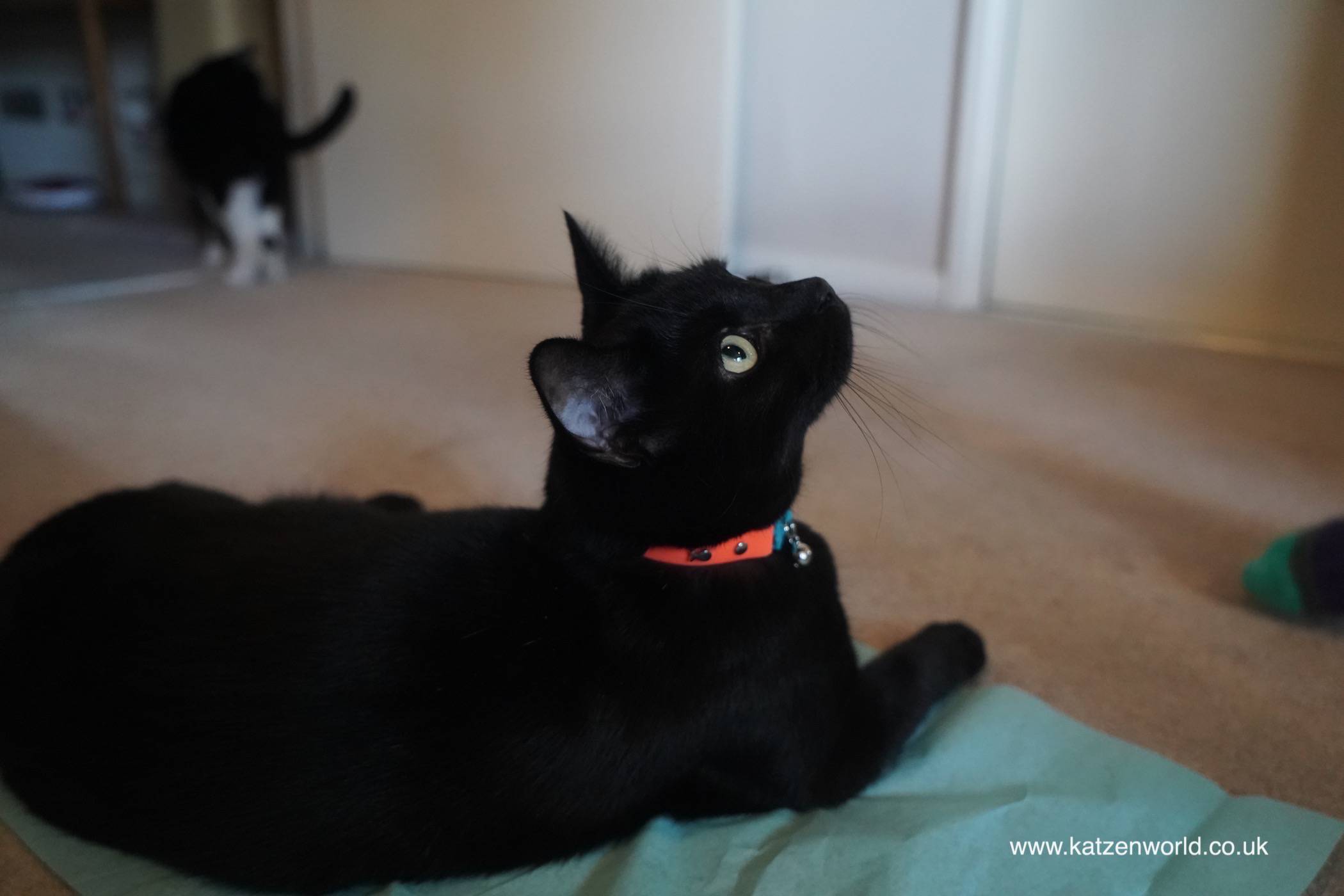 Nubia: Human! Why is it that my collar has a fish and Oliver's has a crown?!?
Oliver: Obvious sister! Because I am king and you are smelly like a fish. 😀
Nubia: Brother… does that mean you'll wear a collar without complaint today? And I am NOT smelly…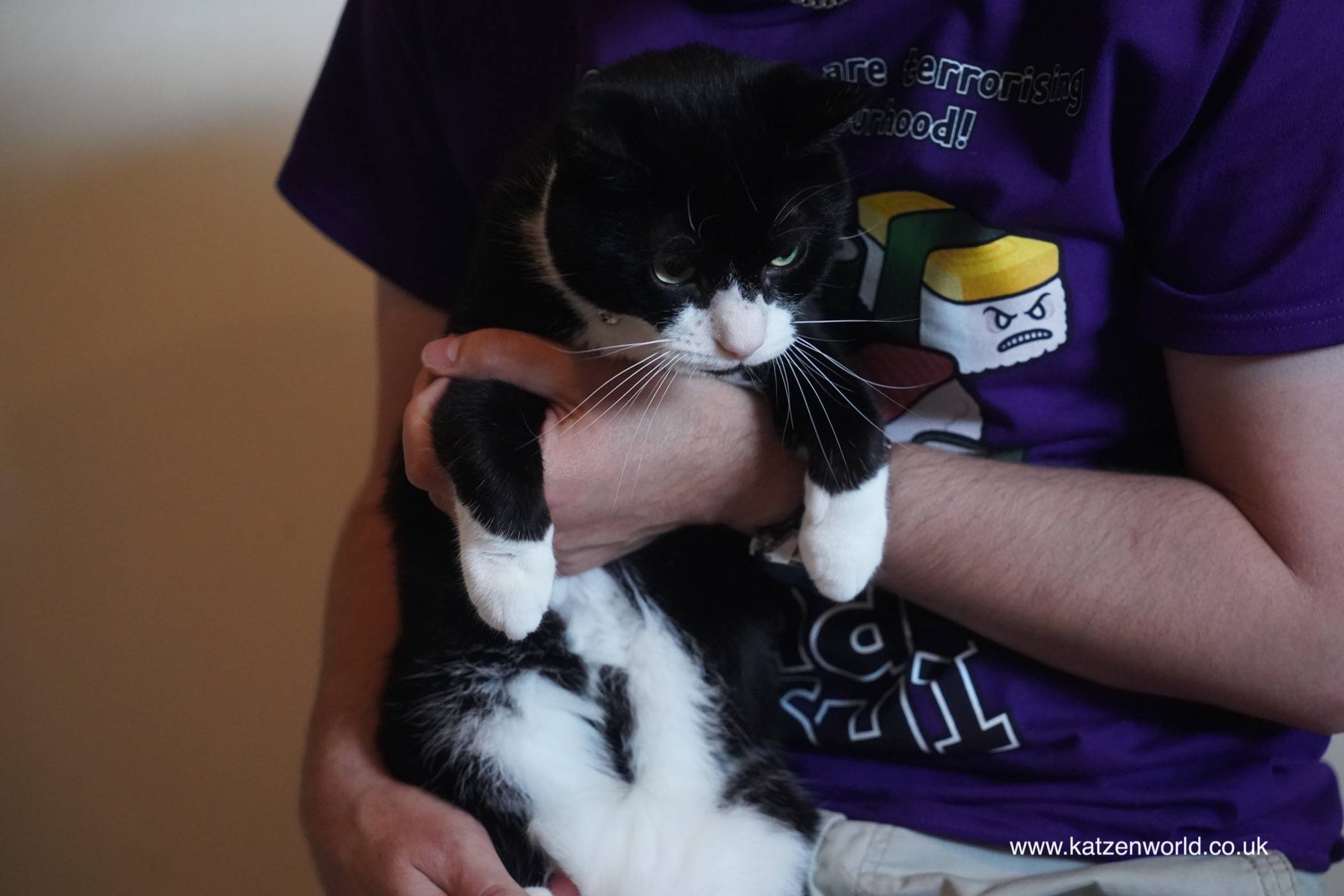 Oliver: Waaaaaah I don't want to wear a collar….
Nubia: Don't be a wuss! It's soft and comfy!
Oliver: Fine…. I'll try it on!
Oliver: Alright sister… you are right this one is comfy and snug BUT…. I want one that makes me look dangerous! Not cute…
Nubia: Nothing would achieve that brother… just give up. :s
Nubia: So you wonder what's so special about these? It's super comfortable as the collar is made of high quality silicone which best of all is hypoallergenic! 🙂
Oliver: Plus it makes it pretty easy to spot sister in the dark with those bright colours. ;o
Nubia: Now if brother wouldn't keep interrupting I would have told you already that you can get them in their online shop. Prices start at £9.99 and include postage within the UK.
Signed by
His Meowjesty King Oliver the Maker of Mischief
&
Her Meowjesty Queen Nubia the Disturber of Peace
Advertisements
Click to visit our Shop for the hassle-free Zen Clippers!
We regularly write about all things relating to cats on our Blog Katzenworld!
My partner and I are owned by five cheeky cats that get up to all kinds of mischief that of course, you'll also be able to find out more about on our Blog
If you are interested in joining us by becoming a regular contributor/guest author do drop us a message @ info@katzenworld.co.uk .