She leaps over obstacles in a single bound, evades predators with her superior leaping skills, and seeks the highest spot to survey her surroundings!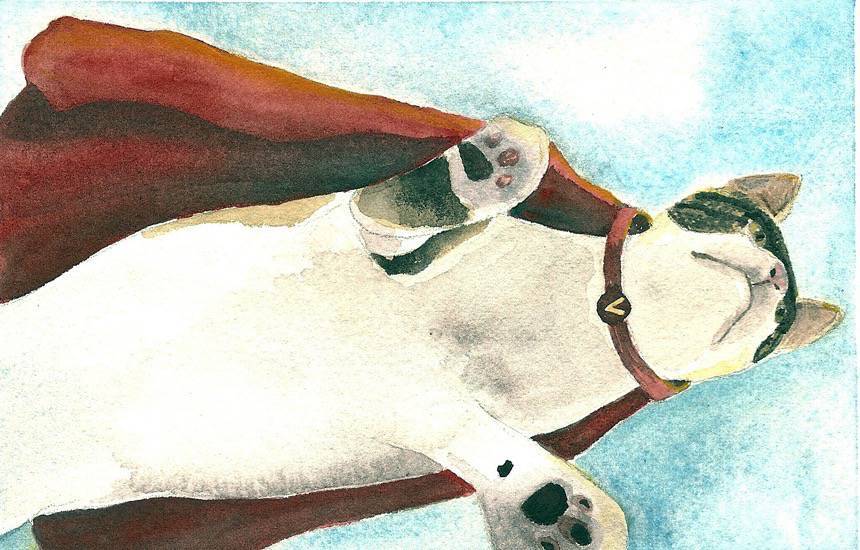 Vera prefers to go up. Her favorite spots are atop the fridge, snuggled upon a secluded closet shelf, and on the far back edge of the washing machine. Her food dish sits on a high wall ledge. Vera catapults herself to seemingly impossible high heights, and even springs over the other cats should they block her path. She is Super Vera!
You can follow the adventures of my cats and art at Art is Not for Sissies.
Advertisements
The full range of Necoichi raised bowls and accessory now available @ Katzenworld Shop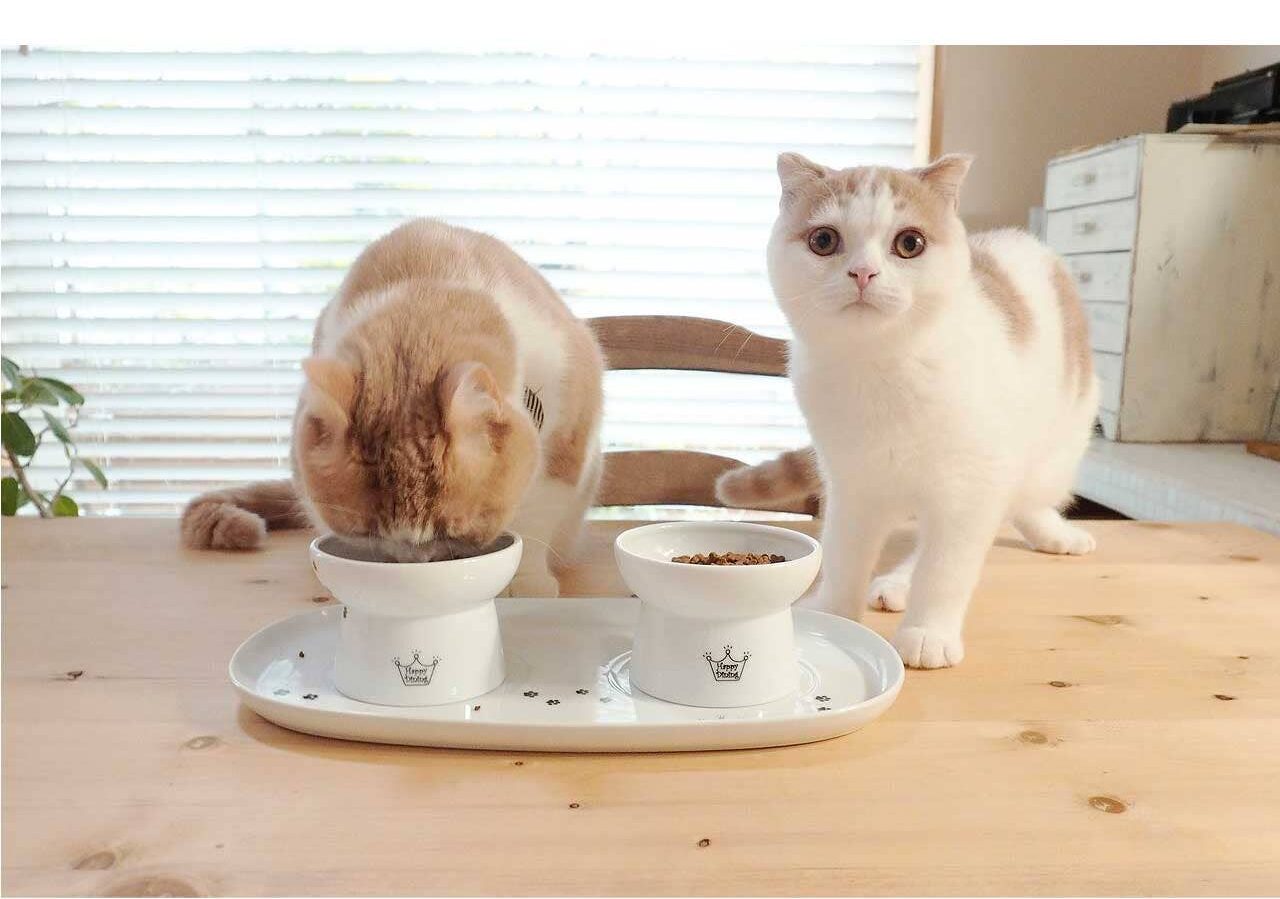 When in doubt, add a kitty.